Vietnam War Tri Colour Collection
Vietnam War Tri Colour Collection
Nearly 60,000 Australians, from all three services, served in the Vietnam War between 1962, when the first members of the Australian Army Training Team Vietnam arrived and 1975, when the RAAF conducted humanitarian and evacuation operations.
On 13 May 1968 a regiment of the North Vietnamese Regular Army attacked FSB Coral. The force penetrated defences but determined resistance and courage by Australian and New Zealand forces pushed the North Vietnamese back. Over the coming weeks the base was attacked repeatedly by large enemy forces. On 25 May two enemy battalions attacked FSB Balmoral only to be stopped by Australian Infantry and tanks. The fiercely determined attacks continued until 6 June when the North ceased its actions. Twenty six Australians were lost in the battles. Enemy losses are thought to number more than 300.
Vietnam Tri Colour 62-75 badge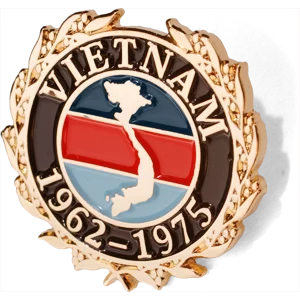 'Vietnam' and the conflict dates are finished in gold and set against rich black enamel. The centre of the badge features the tr-service colours overlayed with a map of Vietnam. The entire badge is surrounded by a wreath of wattle.
Vietnam Tri Colour Veteran with laurels badge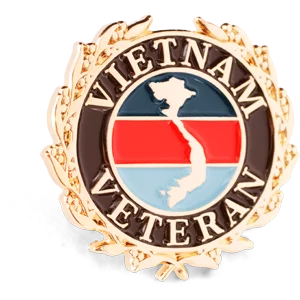 Show your service with this is 25mm metal lapel pin depicting a map of Vietnam and the colours of Navy, Army and Air Force.
Vietnam Tri Colour Service Badge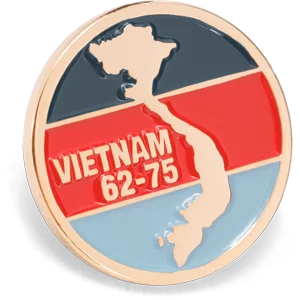 A simple round badge featuring a map of Vietnam in gold set against the tri-service colours.
Vietnam Tri Colour Drink Cooler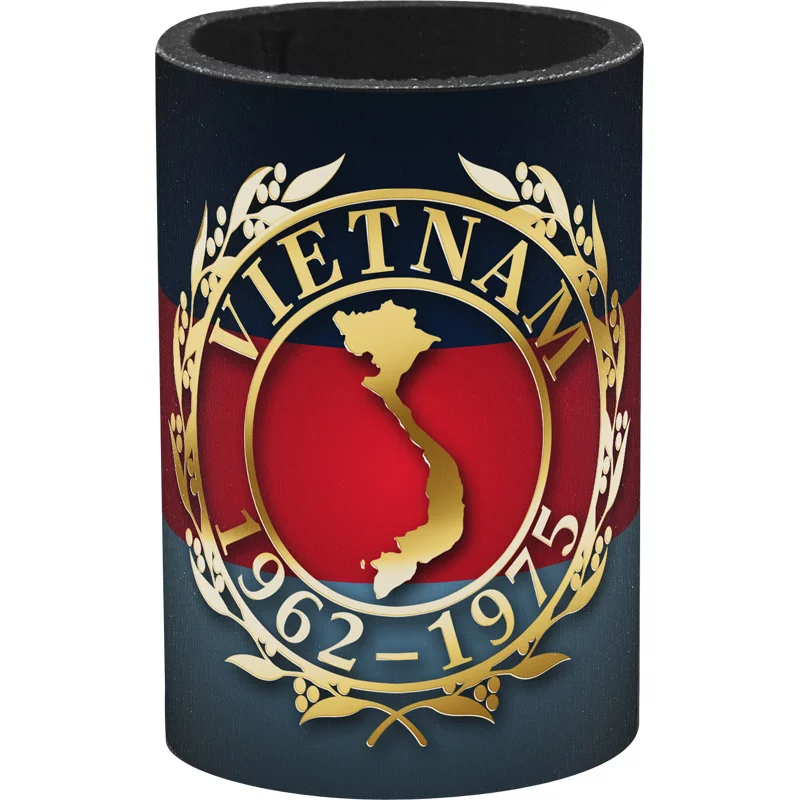 The Vietnam wattle wreath design, finished in gold, floats above the vignetted colours of the Australian services. A stylish and practical neoprene drink cooler.
Vietnam Memorial Bar Runner

The image of the Australian Vietnam Forces National Memorial, lit up at night, is surrounded by the 33 quotations from inside the memorial on this stylish bar runner. The bar runner is 890mm x 250mm and features a rubber backing.
Vietnam Tri Colour Cap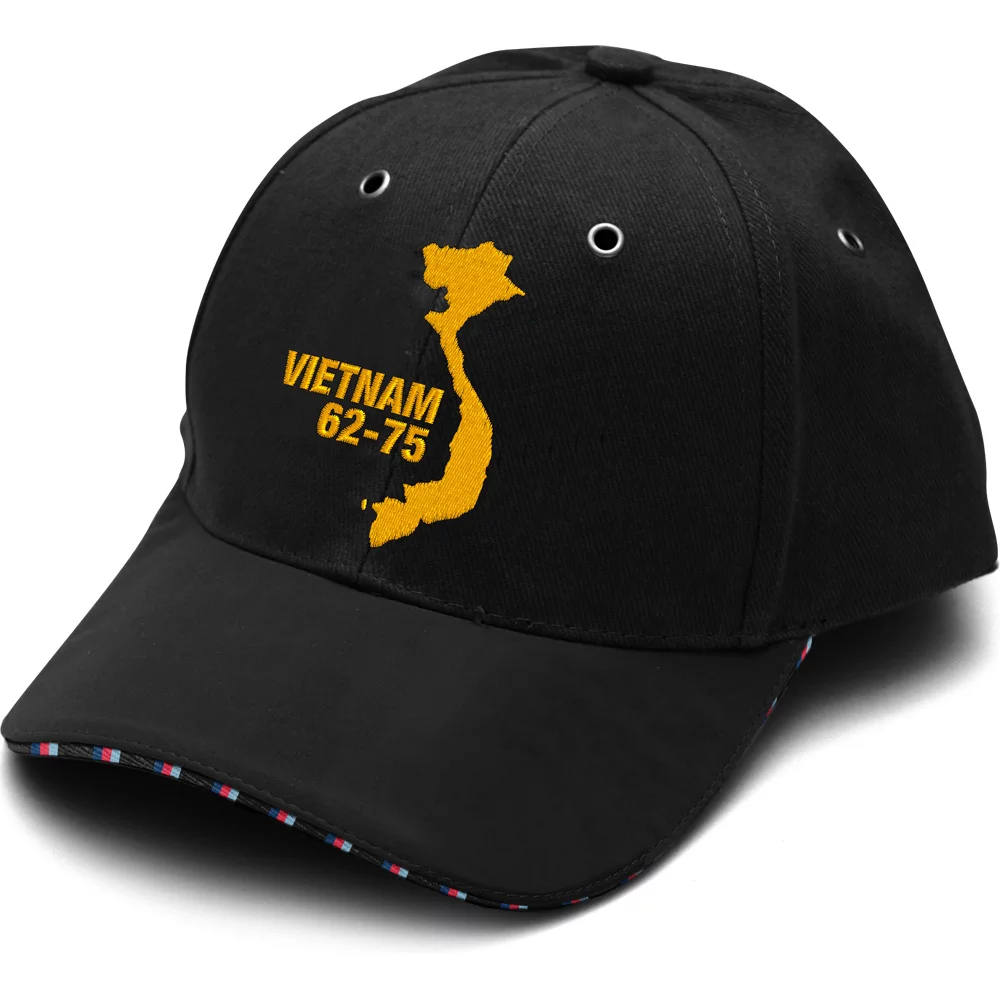 Finished in golden thread on the front of the cap is a map of Vietnam and the years of the conflict. The woven ribbon around the edge of the peak depicts the colours of Navy, Army and Air Force.
Vietnam Tri Colour Tie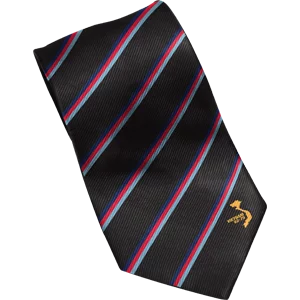 A classic black, club-style tie with woven coloured stripes representing the three arms of the Australian Defence Force. A golden map of vietnam with the years of the conflict complete the design.