Air Force 100 Coins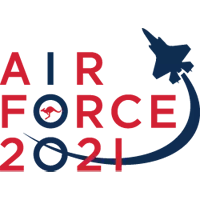 Official Online Shop
☰

AIR FORCE 100
Centenary of Air Force Official Online Shop
2021 marks the Centenary of Air Force. From its modest beginnings in 1921, Air Force has grown into a potent, world class Air Force which Australia relies upon in both conflict and peace.
By purchasing this product you are supporting the restoration and preservation of historic RAAF aircraft.
Then. Now. Always.

Air Force 100 Limited Edition Medallion Collection
The stunning Air Force 100 Limited Edition Medallion collection plays a special part in the commemoration of the Air Force Centenary in 2021.
Six iconic aircraft from Air Force's past and present are represented with artwork by Drew Harrison, one of Australia's leading military aviation artists.
FIND OUT MORE