Limited Edition Gallery
MENU


☰

Limited Edition Gallery
Become immersed in our sensational range of limited edition products. The favourites of avid collectors and novices alike, these fantastic collections are highly collectable, with incredibly limited releases and an authenticity guarantee for every limited edition item. Find fan-favourites, including intricately detailed military figurines, collectable medallions, unique limited edition lapel pins, and many more. Discover our wonderful gallery of limited edition and collectables that commemorate and honour the service of brave men and women and remember the sacrifices of those who have gone before. A range made to be treasured.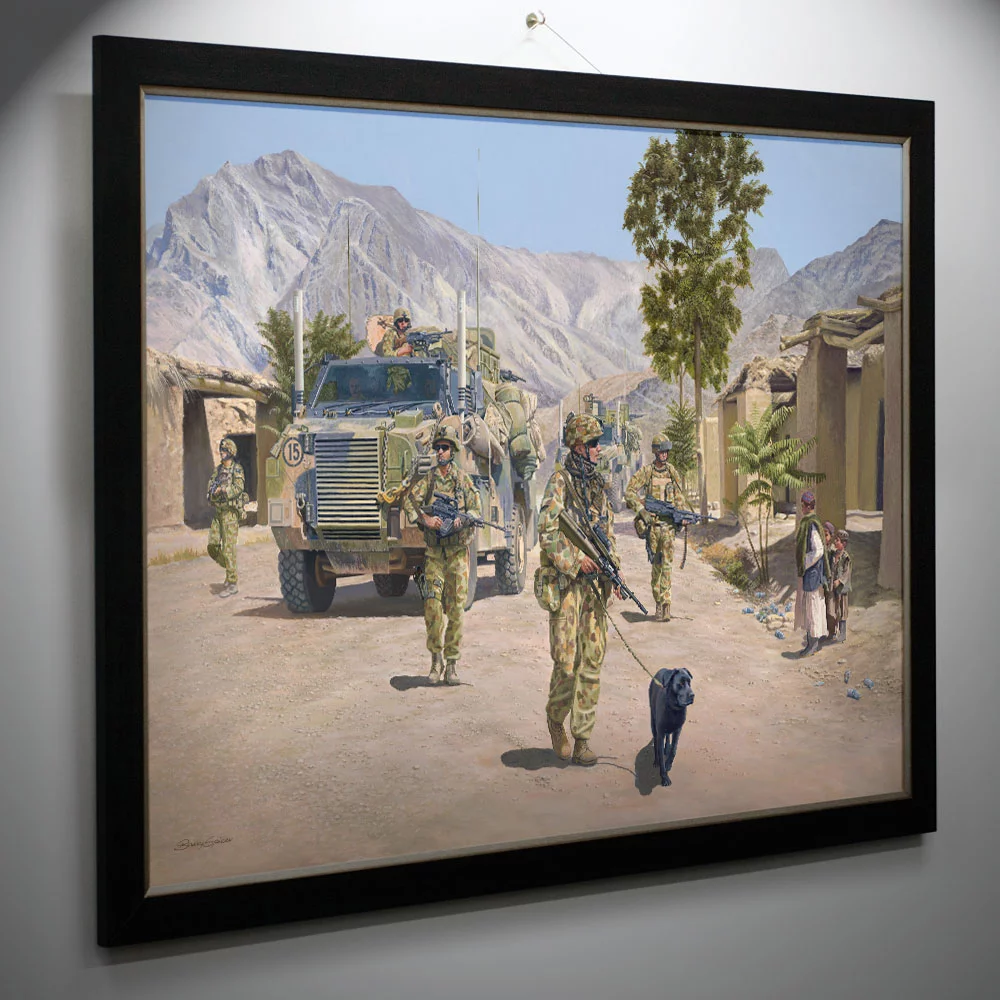 Fine Art Prints
Browse the beautiful military artworks specially commissioned and painted by world-leading artists. We have captured and told the stories of our diggers at Gallipoli, Vietnam and Afghanistan. We have also had the honour to produce artworks for the Centenaries of the Australian Army, the Royal Australian Air Force and the Royal Australian Navy and most recently to capture the decommissioning of the S-70A-9 Black Hawk Helicopters.
The artworks are available in many formats, from full-sized limited edition framed canvas prints to prints on archival paper and solid aluminium. We also transpose these emotive images onto everyday products like medallions, lapel pins, badges, drink coolers, bar runners, and coffee mugs. Each tells an important story of courage, mateship and integrity.
Limited Edition Aluminium Prints
A beautiful presentation of the stunning artworks, get your chosen work presented on 3mm solid aluminium. These aluminium artworks are a fantastic way to display beautiful artwork. With a display stand and hooks for hanging on a wall, the solid aluminium adds a unique feel to every artwork. With incredible artwork from leading Australian military artist Drew Harrison, and renowned artist David Rowlands available as aluminium prints, these limited edition creations are a wonderful addition to homes, offices, and collections. Strictly limited numbers are available per work.
Limited Edition Badges

We have a unique range of Limited Edition Badges and Limited Edition Lapel Pins that are individually numbered and strictly limited, created to honour and commemorate. Highly collectable, beautifully detailed and designed in Australia, be sure to get in quick as these sell out fast. These special pieces carry the spirit of remembrance, with captivating details on every one commemorating the service and sacrifice of the Australian Army, the Royal Australian Air Force, and the Royal Australian Navy.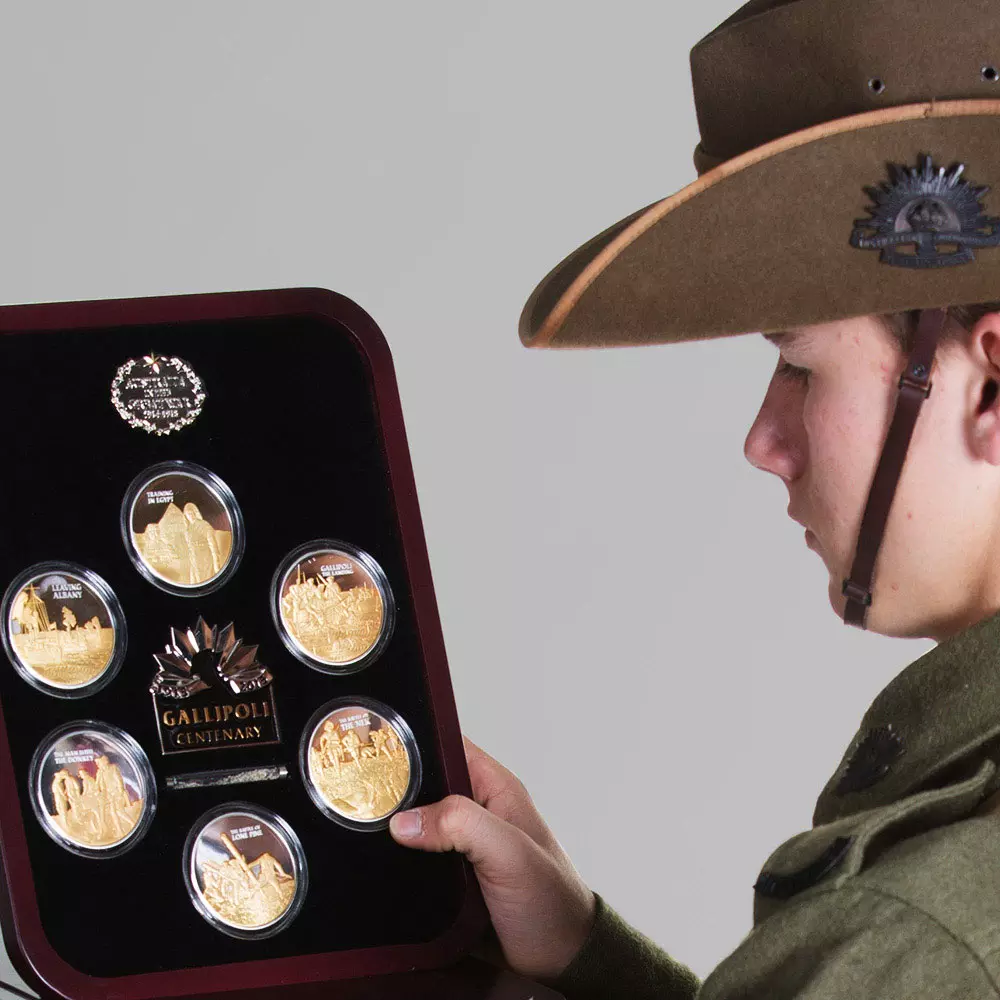 Limited Edition Medallions
As Australia's leading designers of military-themed limited edition commemorative medallions, our unique collections are highly regarded by avid collectors investing in their portfolios, as well as ordinary Australians wanting a special memento to remember our national story or family service.
Each proof-quality piece is a timeless keepsake for future generations to forever share in and remember our story of service. From Gallipoli to Afghanistan, our exclusive designs are especially created to remember significant anniversaries, events, and individual arms of military service.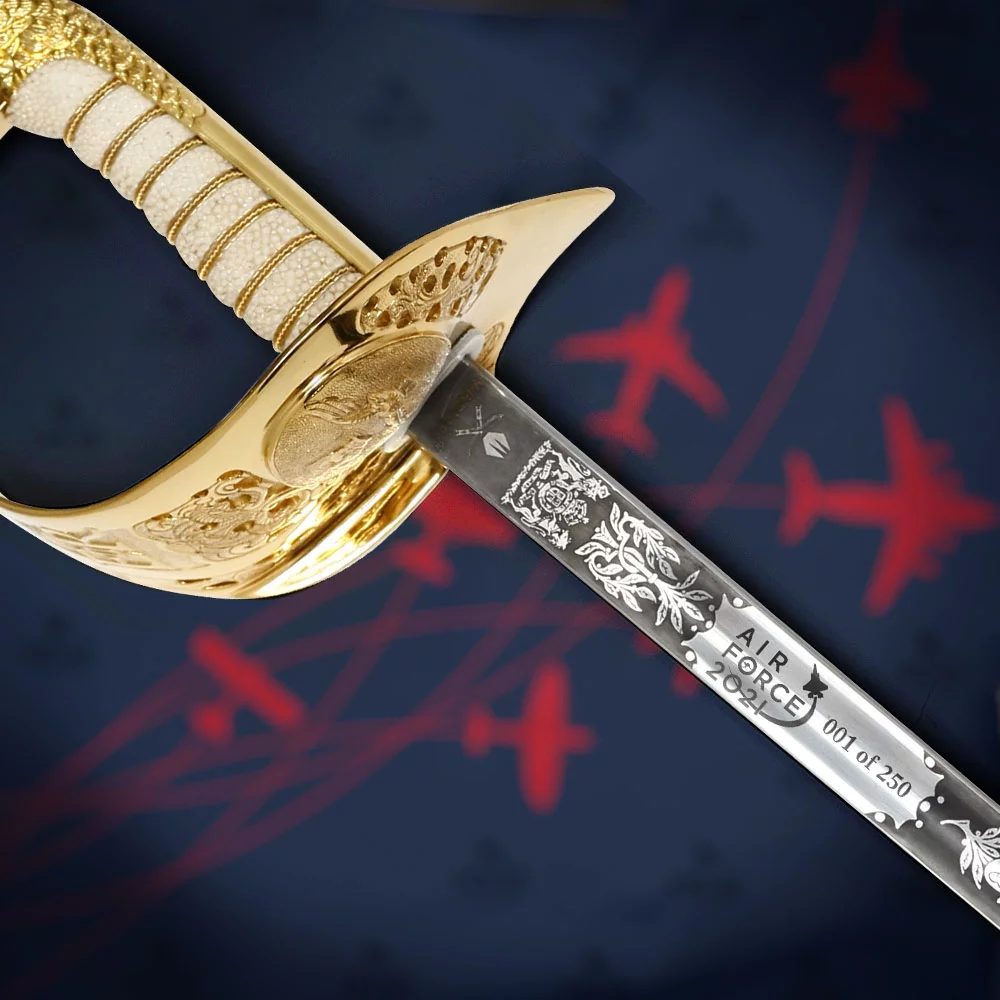 Limited Edition Ceremonial Swords
Superbly crafted swords and accoutrements manufactured to the exacting standards required for ceremonial wear by Windlass Steelcrafts, an ISO accredited foundry that has been supplying military organisations worldwide for over 75 years. These limited edition Royal Australian Air Force Officer's sword puts elegance and distinction at the forefront of design.
This special edition of the Air Force Officer's sword has the Air Force Centenary logo and the limited edition number etched into the blade. Each sword is meticulously forged from stainless steel and hand-ground and finished. The intricate designs that form the pattern on the blade are then acid etched. The blade can also be personalised on the opposite side for its new owner.
Only 250 of these special edition swords will be made.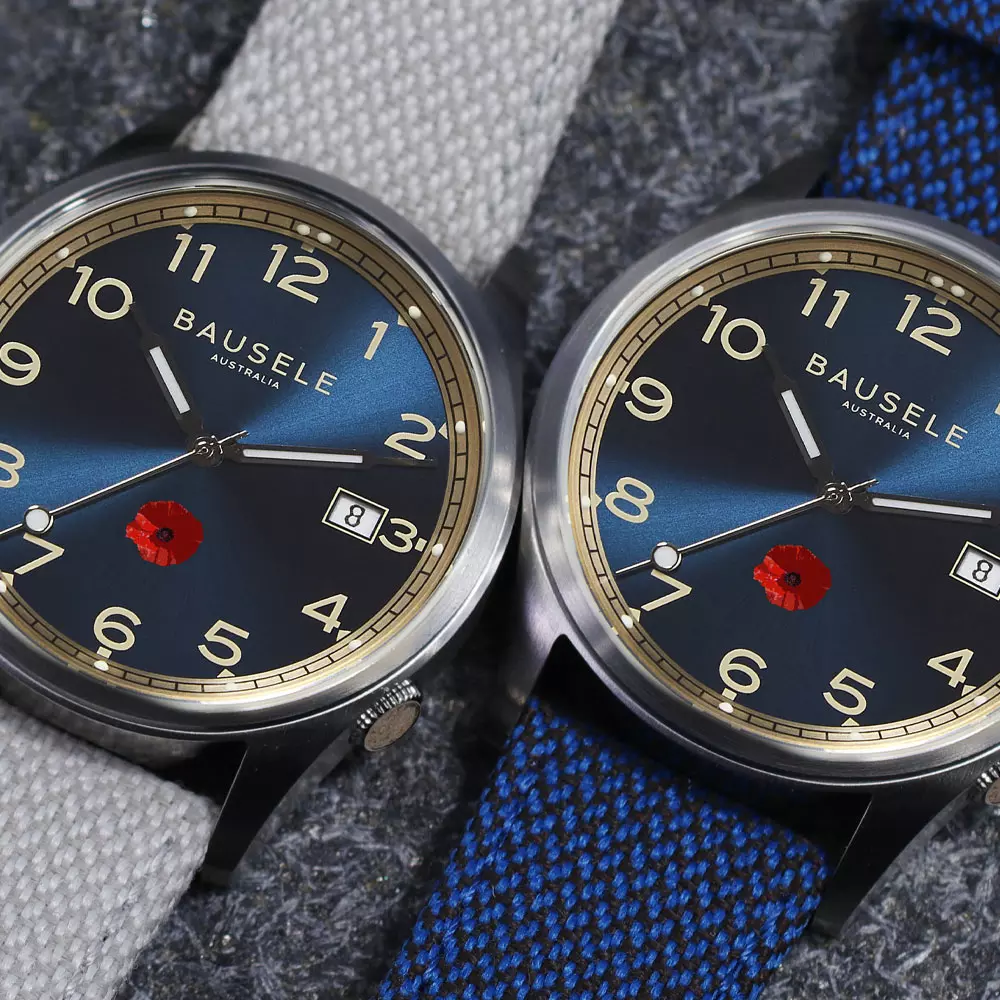 Limited Edition Watches
Sensational limited edition watches featuring Swiss or Japanese automatic movements. Created in collaboration with Bausele, each watch contains special additions such as sand collected from the beaches of Gallipoli, or pieces taken from RAAF aircraft. Designed with precision and crafted from top materials, the limited edition watches are a timepiece to hand down for generations. Numbers are strictly limited, ranging from 1,000 in a release down to the strictly limited release of 100 Sands of Gallipoli watches. Unique collector's items to cherish for a lifetime.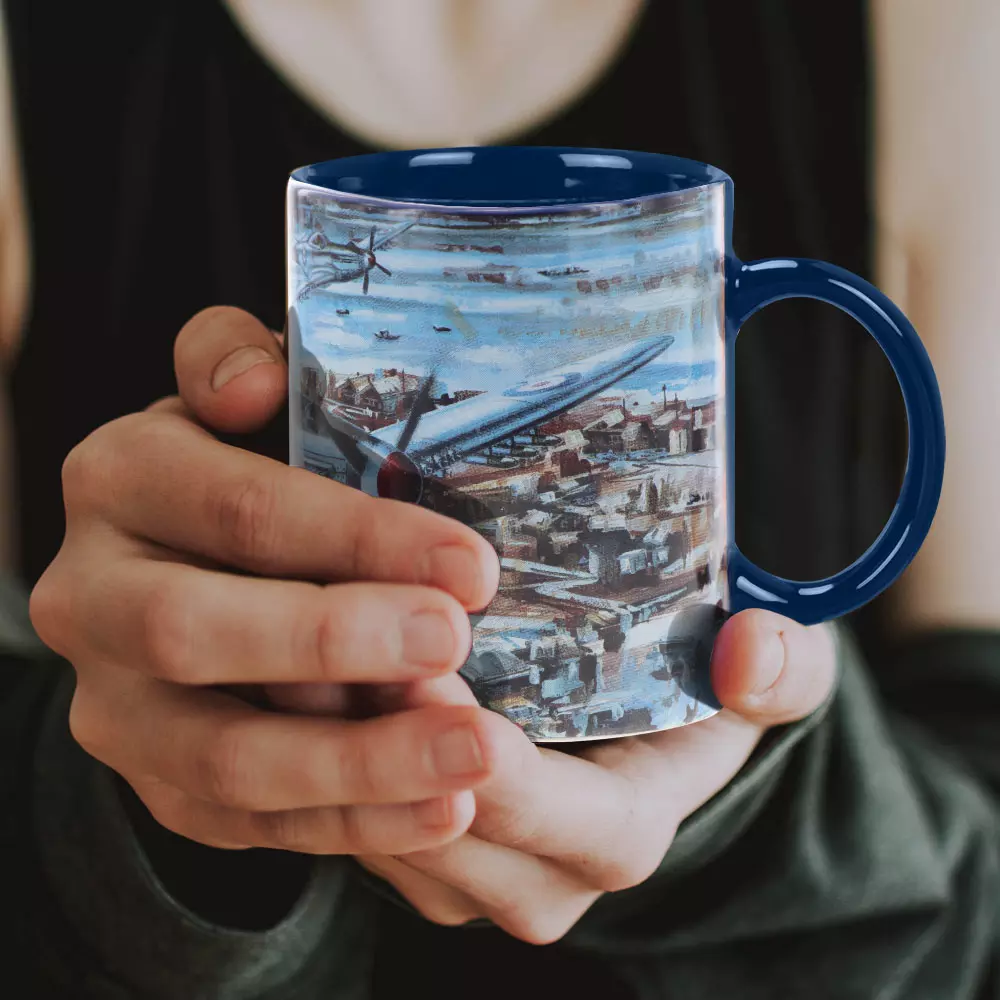 Limited Edition Coffee Mugs
Explore the exceptional range of Limited Edition Coffee Mugs. Find individual coffee mugs and sets perfect for your collection. Each mug celebrates and commemorates the servicemen and women who have served Australia and the sacrifices they have made. Featuring unique artwork on every mug, the limited edition individuals and sets are a wonderful way to get started on a collection, add to your kitchen set, or make a perfect gift for a veteran. With limited numbers, bring art and commemoration together with these sensational mugs.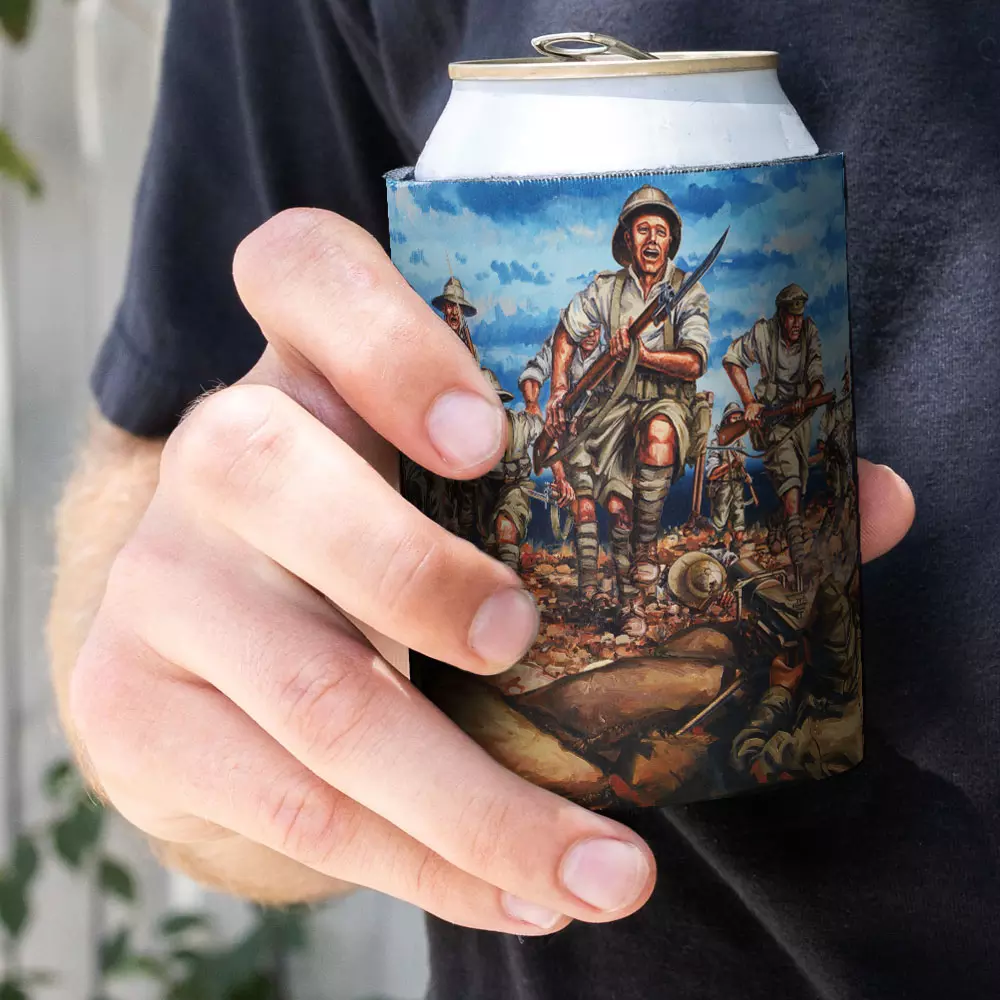 Limited Edition Drink Stubby Coolers
Discover our fantastic new range of limited edition drink & stubby coolers carefully designed with a wonderful range of military artworks! Made with quality stitched Neoprene to keep your drinks cool in style, these limited edition drink coolers commemorate a wide variety of services and showcase artwork wherever they're used. Stubby coolers are the perfect way to reflect our rich military history while enjoying a cold beer with mates, and they have become an amazing collectable. Explore our range of limited edition drink coolers, specially marked and limited to only 1,000 pieces or sets.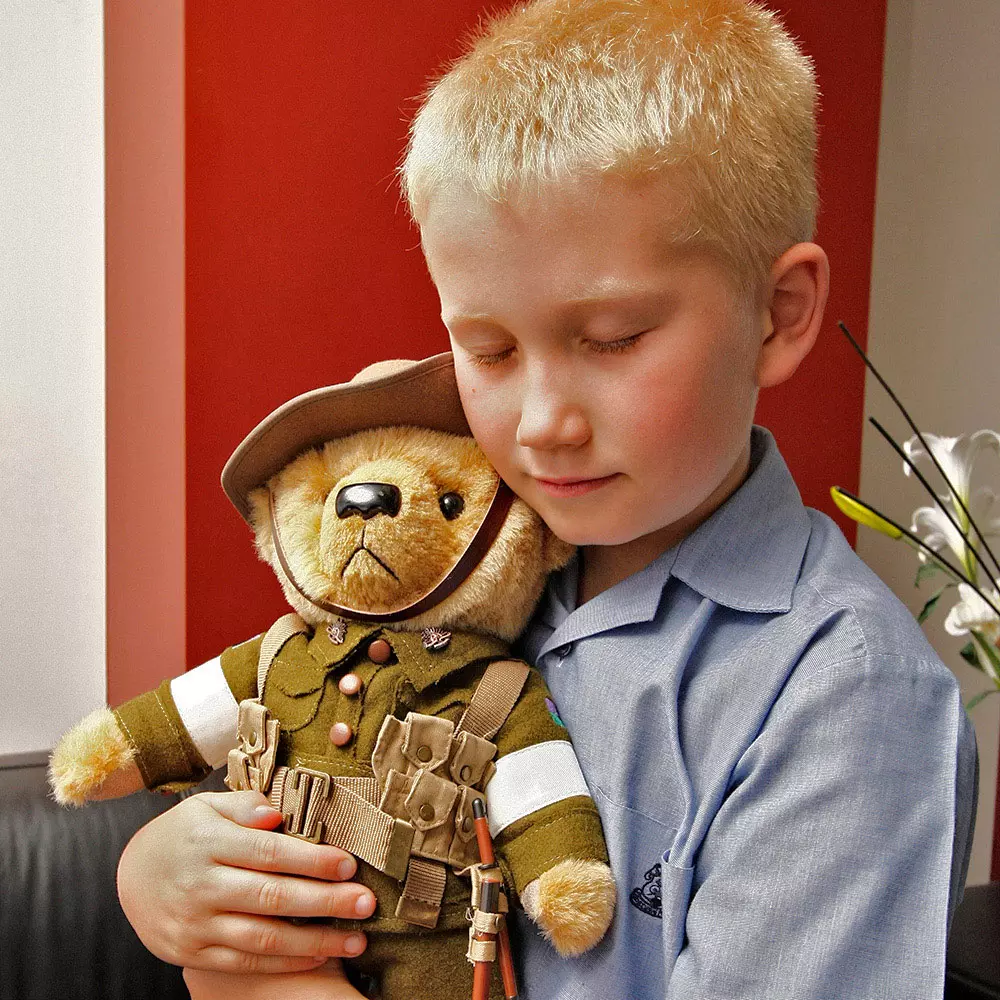 Limited Edition Great War Bears
Make sharing history with family easy with our exclusive limited edition Great War Bears. These are the world's most stunning and sought after collection of detailed Great War Bears. Each uniform is historically true, including replica badges, FREE ID tags and webbing. These bears have a story of service to share. A real treasure for young and old alike to commemorate the Centenary of the Great War and connect with the spirit of remembrance. Specially designed to help us honour our promise to always remember.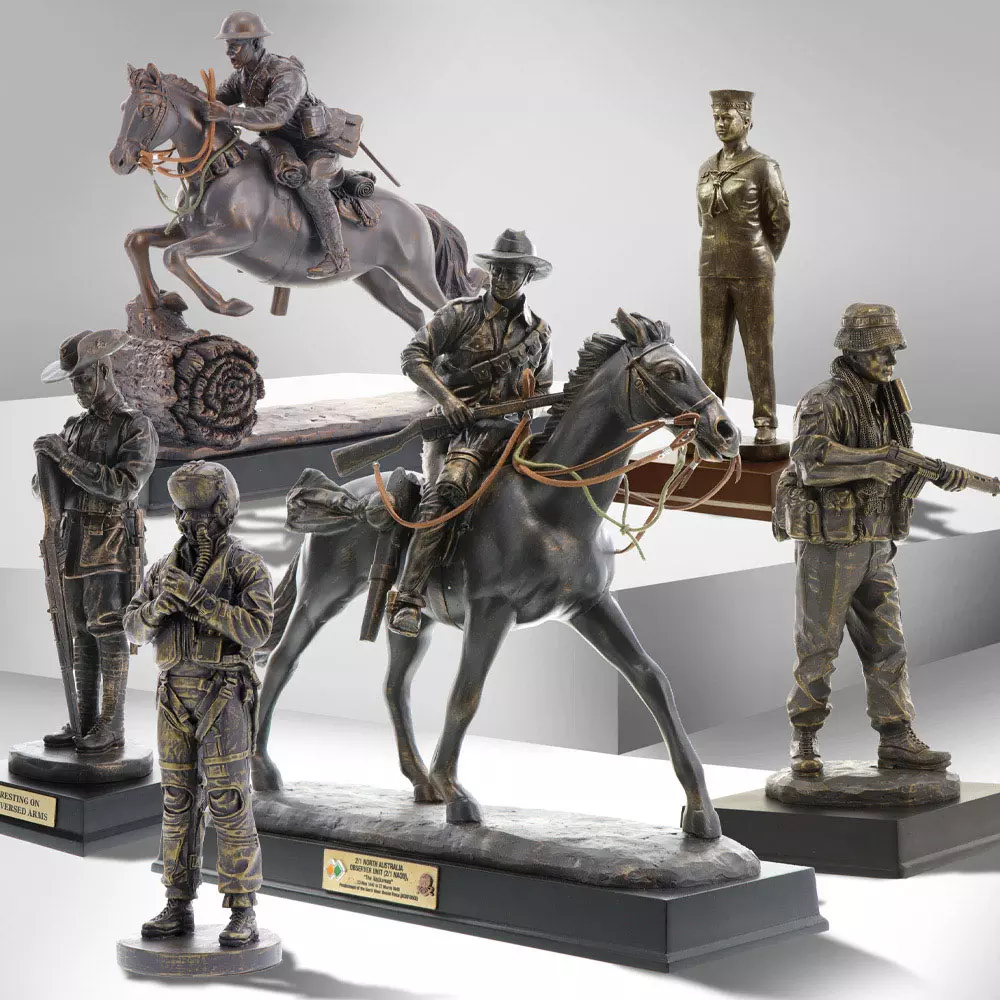 Limited Edition Figurines
Honour and remember service with exquisitely detailed cold-cast bronze figurines and show our nation's pride in all who serve. A figurine to share almost every story of service. Our extensive collection of historic and contemporary cold-cast bronze military figurines shares a story of service. Widely collected by those with a connection to military and shared in awards and gifts, each is a detailed representation of the people who have worn the uniform of the Australian Army, the Royal Australian Air Force and the Royal Australian Navy. Limited numbers of each figurine are cast to help preserve this unique collection.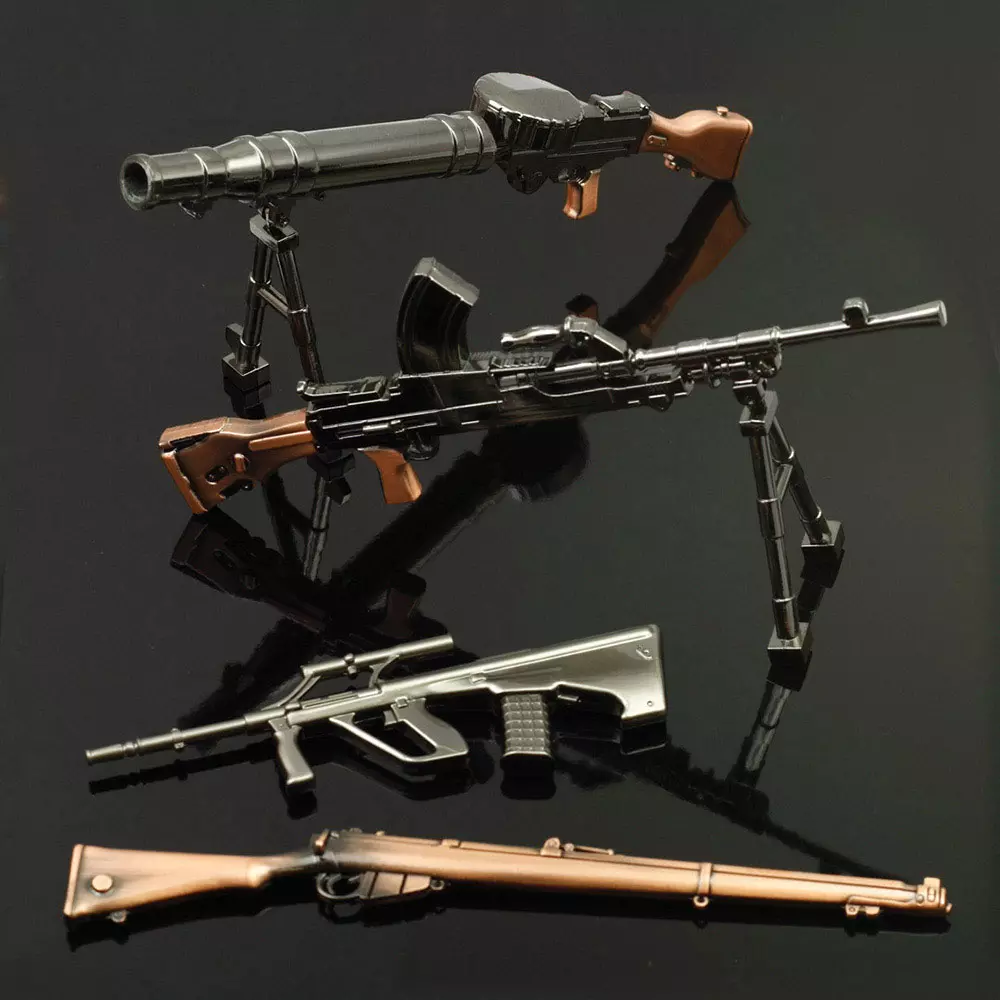 Australian Military Weapons of War
These two outstanding collections of Miniature Australian Military Firearms are highly collectable and perfect for the seasoned collector or beginner alike.
The quality 1/6th scale miniatures are die-cast in zinc and then plated in nickel or copper before being hand-finished. Each miniature is sold separately in hang packs which include vital statistics about the weapon. Also available are modular stands for displaying your miniatures.
Find your favourite machine gun models in our exclusive miniature replica range and start your collection of these world-first collections of 1/6th scale Australian military rifles and machine guns.
The Spirit of the ANZACs Collection.
Explore Collection