Tactical & Field Gear Packs
MENU


☰
Tactical & Field Gear Packs
The ultimate packs to help you get out in the field.
Be prepared and have the highest quality products all in one place with our selection of packs put together by our in-store specialists. Built to help you save, these packs have been created with a discount to help you get all the gear you need without breaking the bank.
Ideal for cadets and experienced campaigners alike, these packs offer the perfect range of items you'll need out in the field.
We've built our packs from well-loved brands, including Caribee, Contact Gear Australia, and more, so you won't be leaving anything to chance.
Save on all the essentials for your next field exercise.
Choose from our five packs:
Wholesale and volume pricing is available. Contact our team for more information.
Packs
Field Essentials Pack
All the essentials. All in one place. The Field Essentials Pack brings together everything you need for your next field exercise. Packed with high-quality essentials, this pack gets you prepared for anything. Save on these essentials now.
Pack Contains:

PACK PRICE $180.91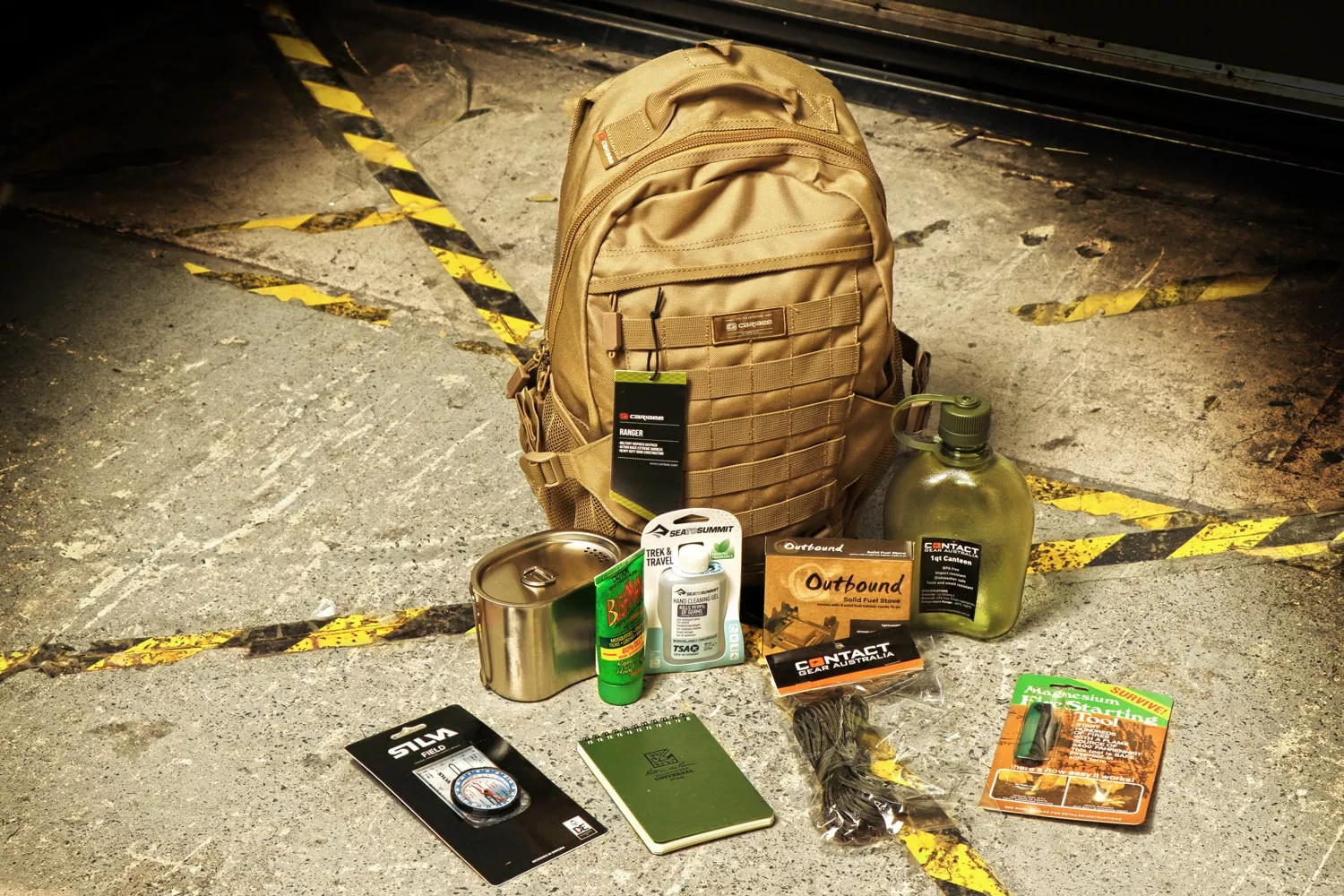 Get Started Field Pack
A pack stuffed full of everything you need to get started. Filled to the brim with everything you need to start, this field pack has the high-quality essentials you need when you're out in the field. With gear, headwear, and a 35L day pack all contained in this fantastic pack, there is no better pack to get you started. Save now with this great pack.
Pack Contains:

PACK PRICE $180.91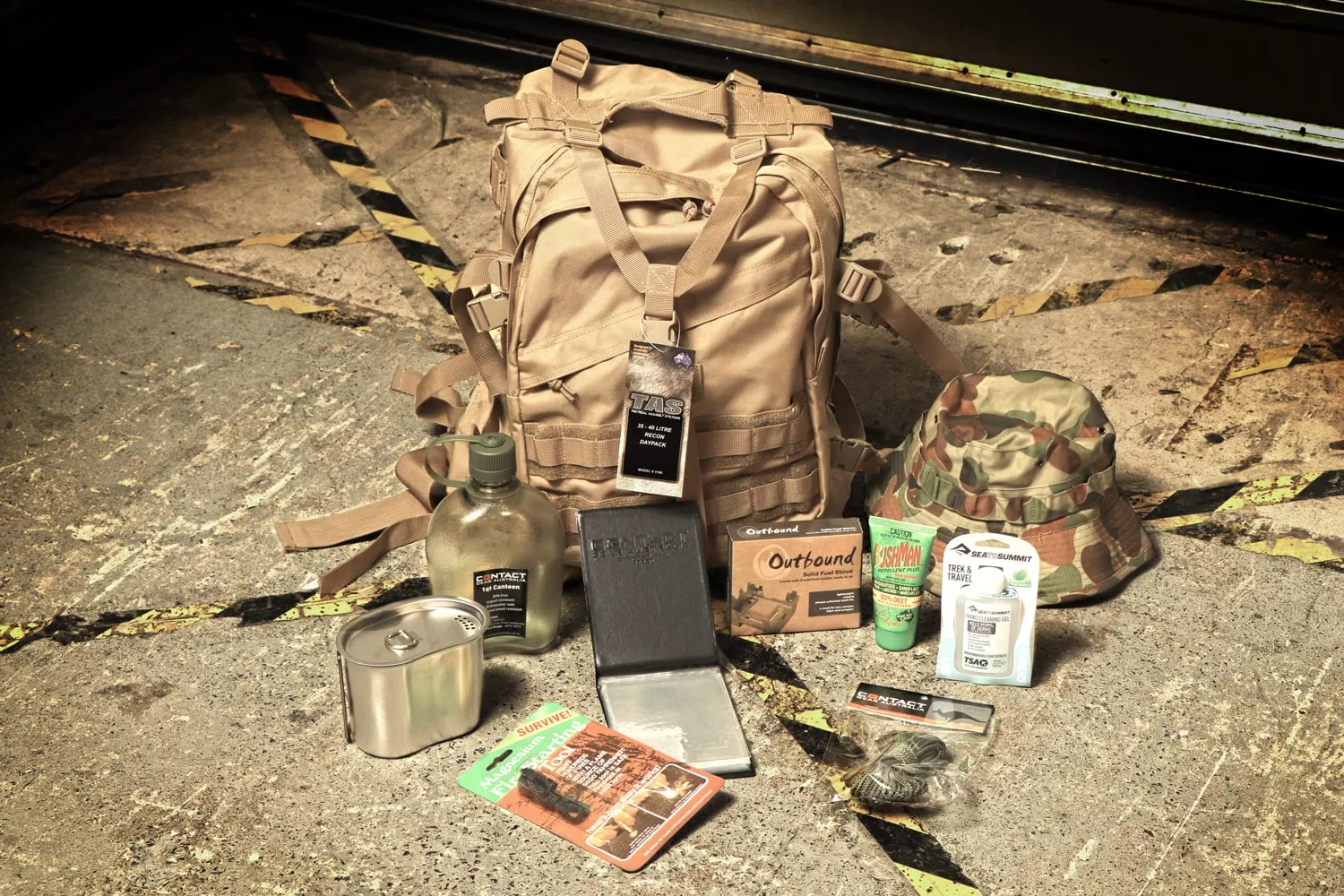 All Terrain Pack
The field pack to help you stay comfortable in any environment. A pack created with comfort, shelter, and essentials in mind. This all-terrain pack brings together clothing, sleeping gear, and more, building your ultimate field gear pack. Save on this incredible gear with the All Terrain Pack.
Pack Contains:

PACK PRICE $444.54
Tactical Field Pack
A tactical pack for your next field exercise. Get the important gear you need with you out in the field. Filled with essentials, stationery and more, this pack helps you save and be ready for anything in the field.
Pack Contains:

PACK PRICE $280.00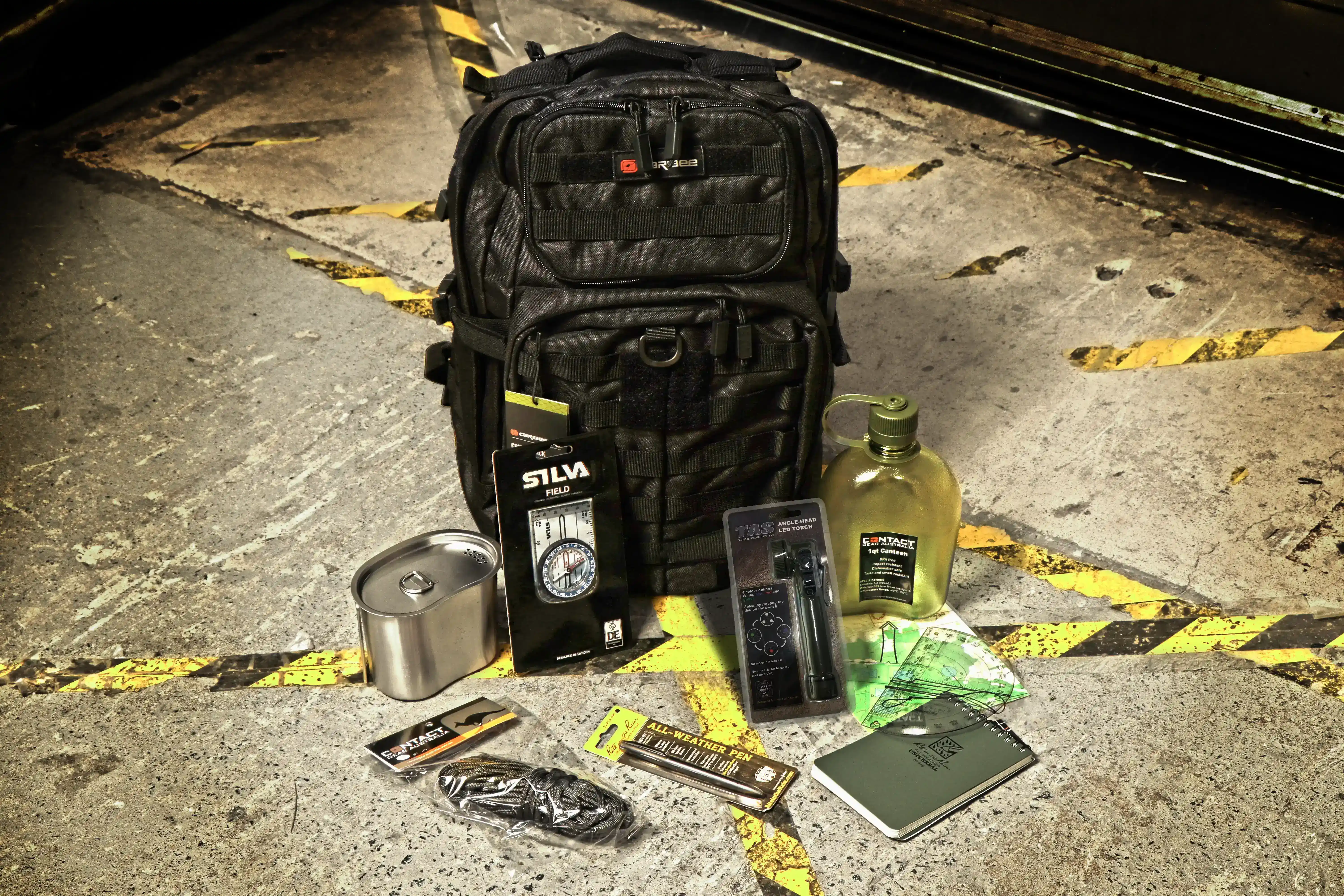 Ultimate Field Gear Pack
The pack to get you set up in no time. Created from some of our top picks, get the ultimate field essentials in one place in this great pack and save. This pack features essentials for out in the field and is the best way to get everything you need in one place. Save with this pack now and be ready for anything.
Pack Contains:

PACK PRICE $271.82