Somalia 30th Anniversary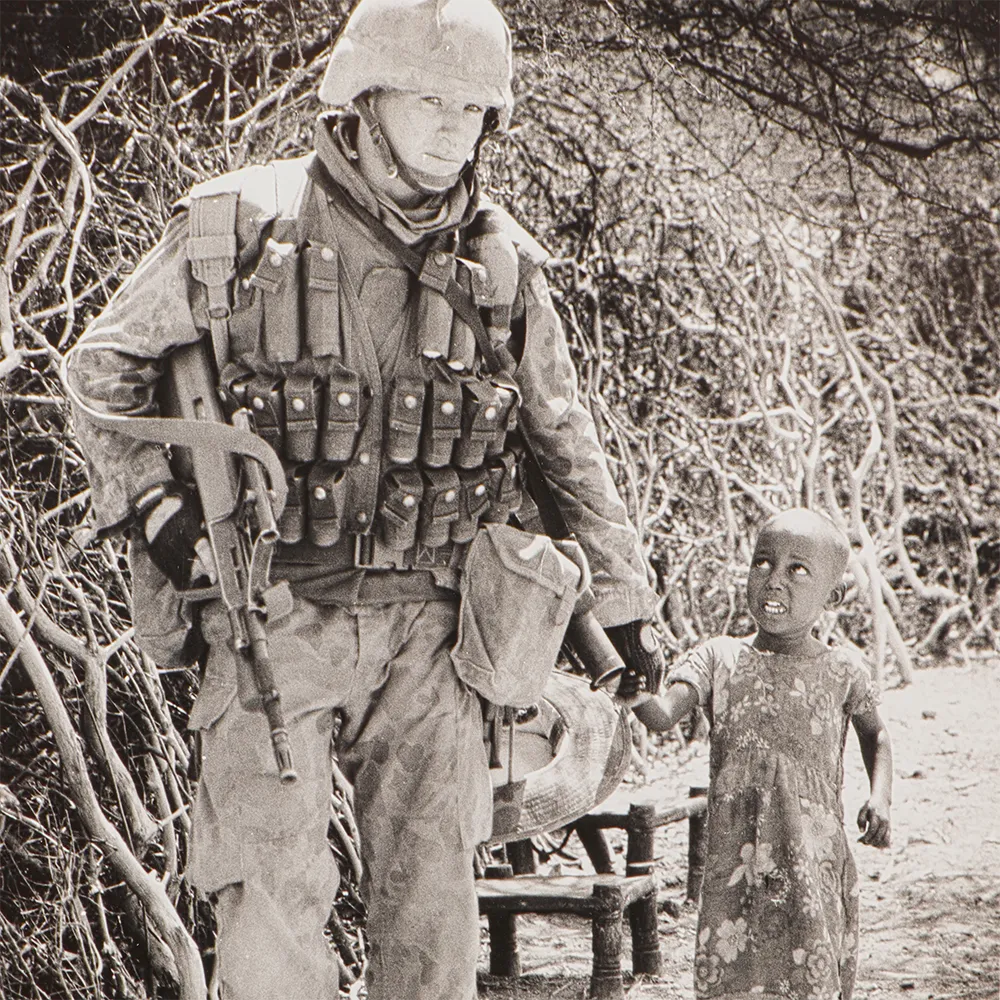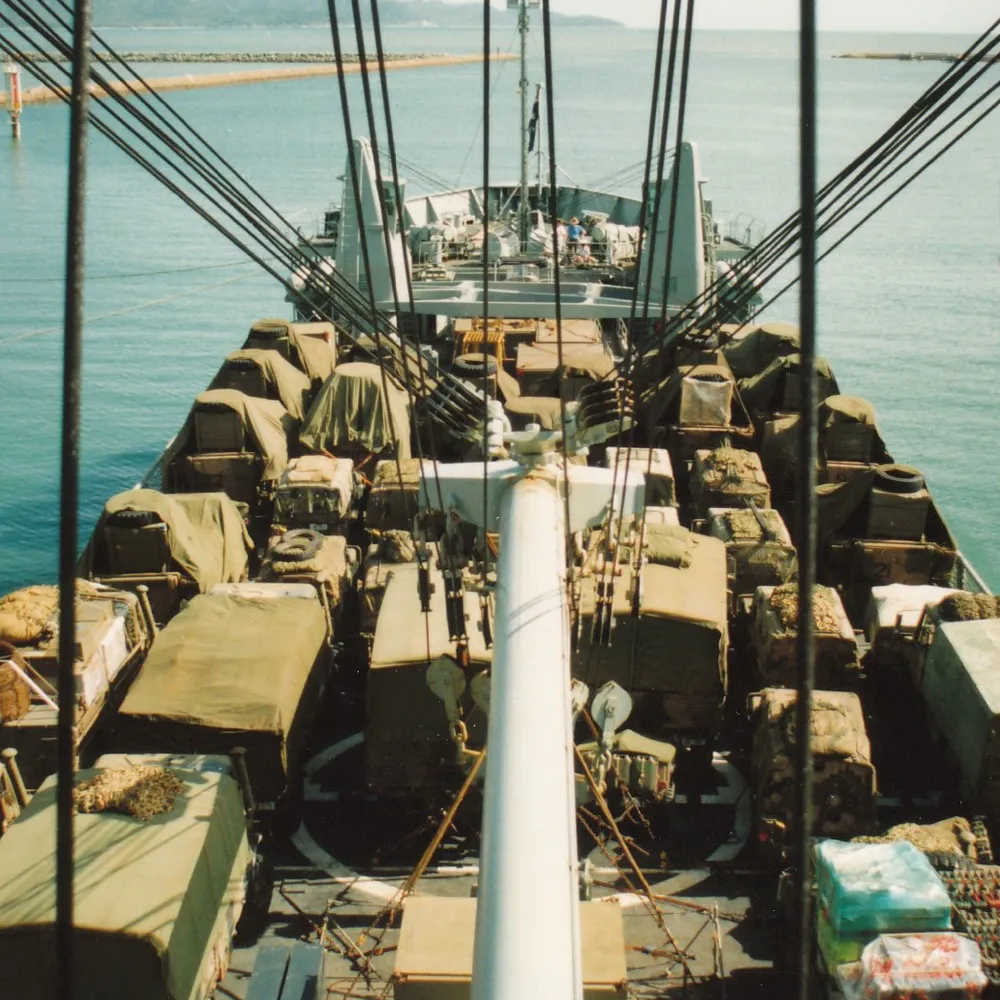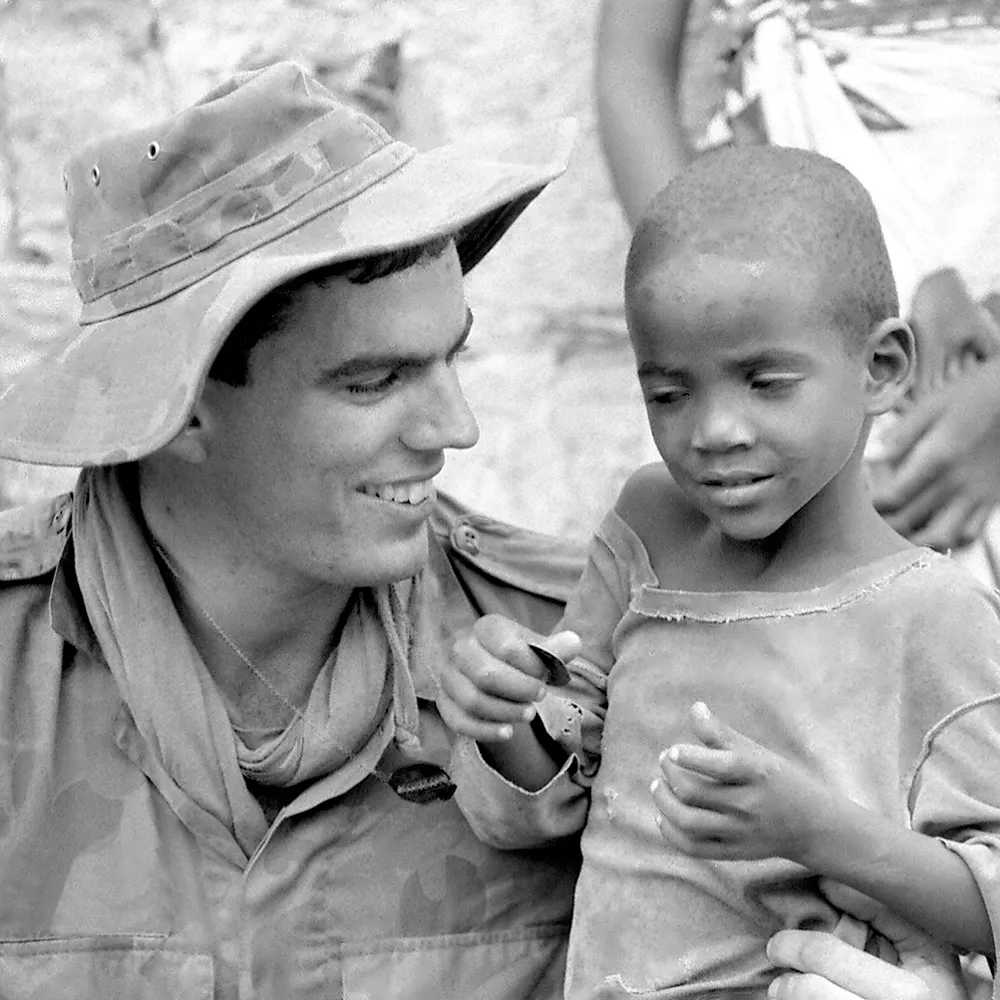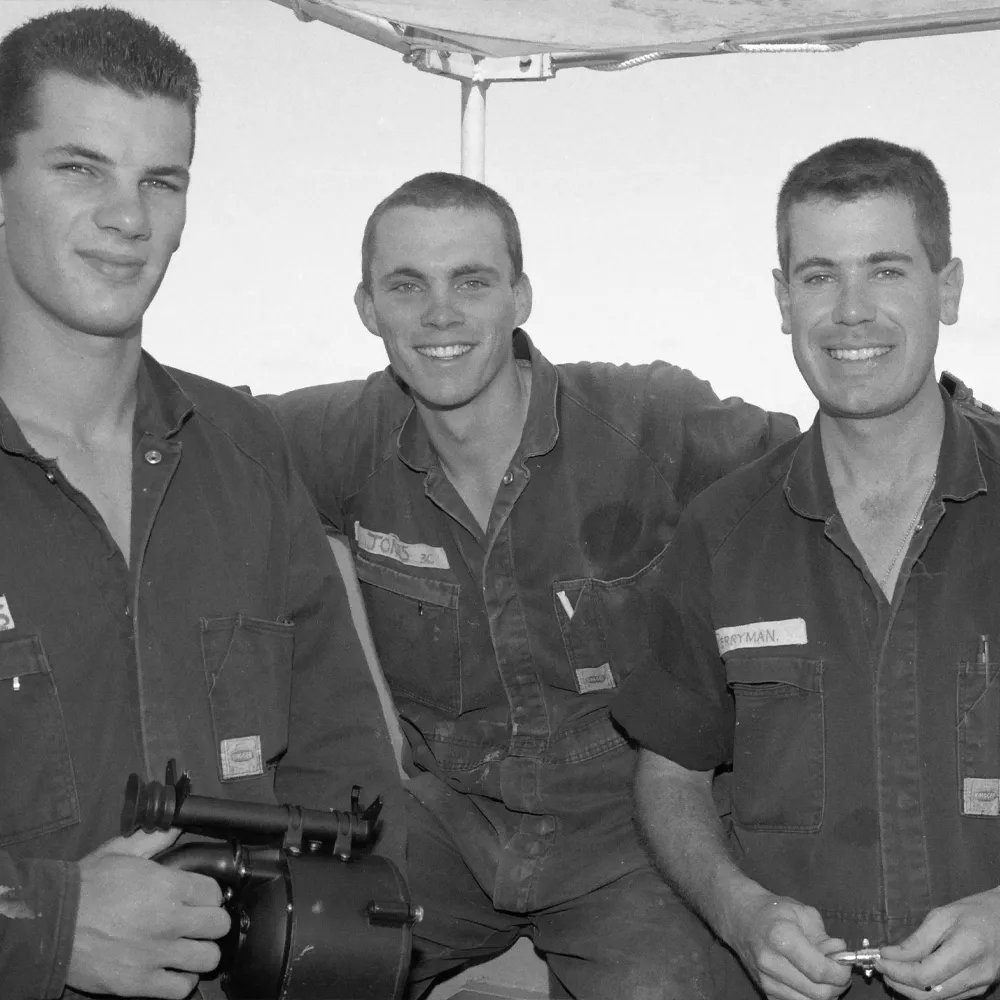 Somalia 30th Anniversary
In 1992, the international community attempted to provide some relief from civil war and famine for Somalia with an international campaign for aid. In July, the first UN personnel were deployed to Somalia as part of the United Nations Operation in Somalia (UNOSOM). In October, the Australian government decided to send a thirty-person Movement Control Unit (MCU), drawn from the three services, to Somalia to coordinate transport for the UN ceasefire monitoring mission. In November, the US government announced it would lead a force - The Unified Task Force (UNITAF) - to Somalia to enable aid agencies to distribute humanitarian relief. Australia contributed an infantry battalion group to UNITAF. The RAN played an important part in the deployment, transporting the battalion group equipment, vehicles, and some troops, to Somalia on board the training ship HMAS Jervis Bay and the heavy landing ship HMAS Tobruk.
On 4 May 1993, UNITAF was replaced by an expanded UNOSOM II, which had an extensive mandate to rebuild the Somali state. With the hand-over, the 1RAR Battalion Group was transferred to UNOSOM II until 13 May. The MCU remained in Somalia with UNOSOM II and was joined by a contingent of air traffic controllers. The Australian contingent remained in Somalia for another seven months, finally withdrawn in November 1993. After suffering significant casualties and unable to restore order or peace, the last UN troops were withdrawn from Somalia in March 1995.
Australians that either served in, or supported operations in Somalia were drawn from, or included in the following organisations:
HQ Australian Force Somalia.
1RAR Battalion Group (including attachments from 2/4RAR, 103 Signals Squadron, 107 Field Battery, 17 Field Troop, B Squadron 3/4 Cavalry Regiment, Battalion Support Group and Defence Public Relations).
HMAS TOBRUK.
HMAS JERVIS BAY.
UNOSOM I & II (including AFP).
Supporting Elements (QANTAS Aircrew etc).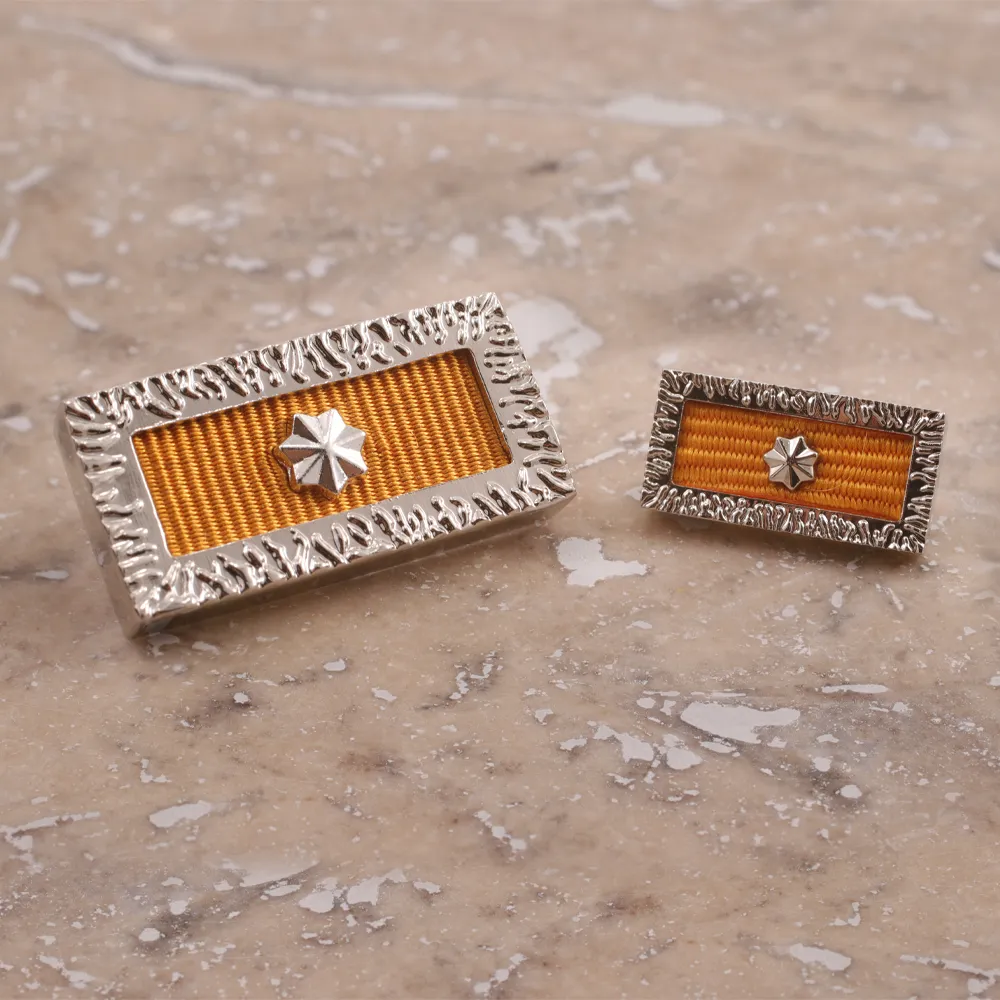 Meritorious Unit Citation
During 2021 the Defence Honours and Awards Tribunal conducted an Inquiry Into Unit Recognition for Australian Defence Force Service in Somalia. The tribunal made the following recommendations for the award of the Meritorious Unit Citation.
Recommendation 1:
ASC I (1 to 31 May 1993), ASC II, ASC III and ASC IV to Operation IGUANA be awarded the Meritorious Unit Citation to recognise their service in Somalia.
Recommendation 2:
The 1 RAR Battalion Group be awarded the Meritorious Unit Citation for its service in Somalia.
Recommendation 3:
HMAS Tobruk be awarded the Meritorious Unit Citation for her service in Somalia.
Recommendation 4:
The Minister for Defence recommend to the Governor-General that service on Operation IGUANA from 17 October 1992 to 30 April 1993 be declared a warlike operation for the purposes of the Australian Active Service Medal; and
the Meritorious Unit Citation then be awarded to ASC I for service from 17 October 1992 to 30 April 1993.
REPLICA CITATIONS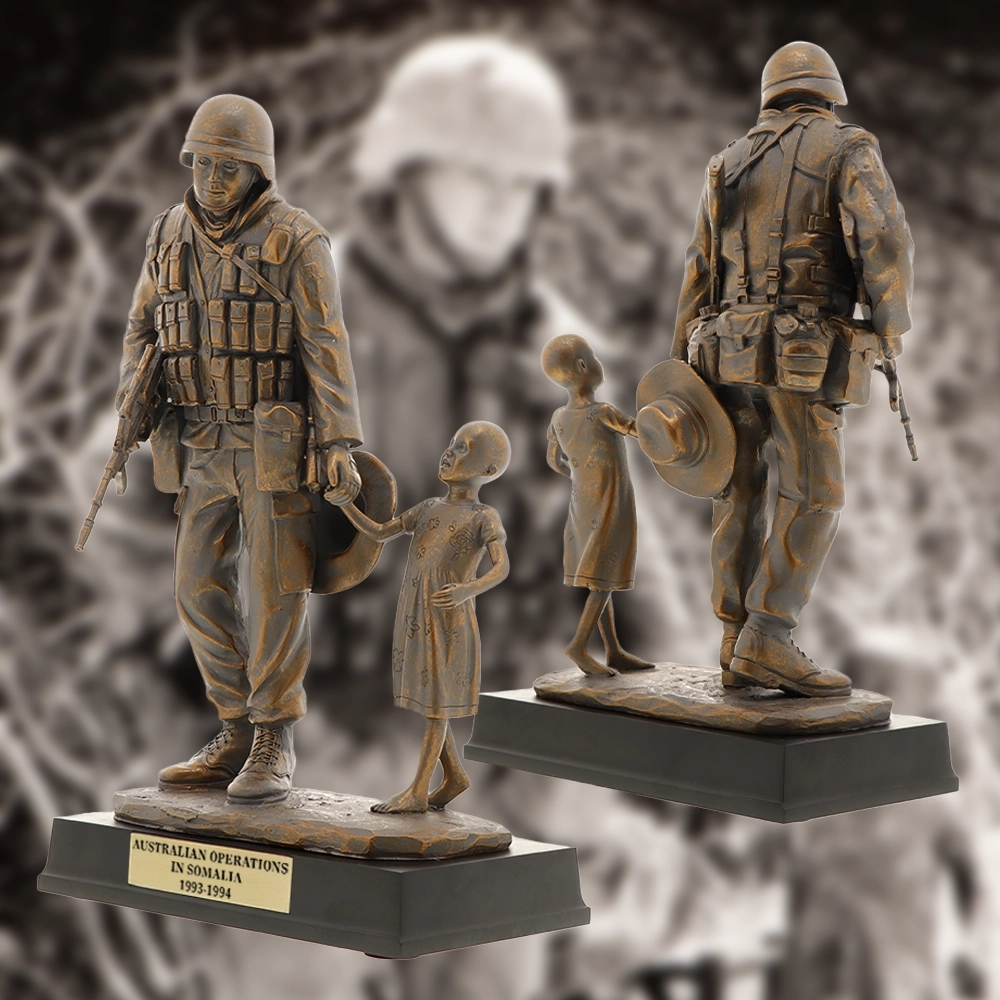 Somalia Figurine
The Master Creations Somalia Figurine depicts the iconic image of a soldier helping a young girl and is a sensational keepsake for Somalia veterans, families and collectors. The figurine is a tangible representation of the spirit of service and humanity, developed to commemorate the men and women who served our nation in Somalia. The figurine design was inspired by Gary Ramage's iconic photograph captured on the Front Cover of "Through Aussie Eyes - Photographs of the Australian Defence Force in 1993".
This superb 250mm tall figurine is the ideal gift or collectable. Cold cast in bronze, the figurine sits atop a 130mm x 130mm base especially designed to comfortably fit a standard 15mm x 60 mm inscription plate for that lasting message. Limited Edition of 2,500 Units, comes with Certificate of Authenticity.
NOTE: Images shown are of the clay master sculpture. Final figurine will be cold-cast bronze finish resin.
ORDER
Somalia 30th Anniversary Silk Tie
The exceptional Somalia 30th Anniversary silk tie uses the dominant blue colour of 1RAR, United Nations and Somalia Flags with navy, red and light blue stripes depicting the colours of the three ADF Services that supported operations in Somalia. The iconic map of Somalia depicting the "Horn of Africa" as a unique identifier blends into this quality tie. This tie will be a much-loved option for those occasions when a tie is required.
ORDER