Leap of Faith Light Horse Figurines
Leap of Faith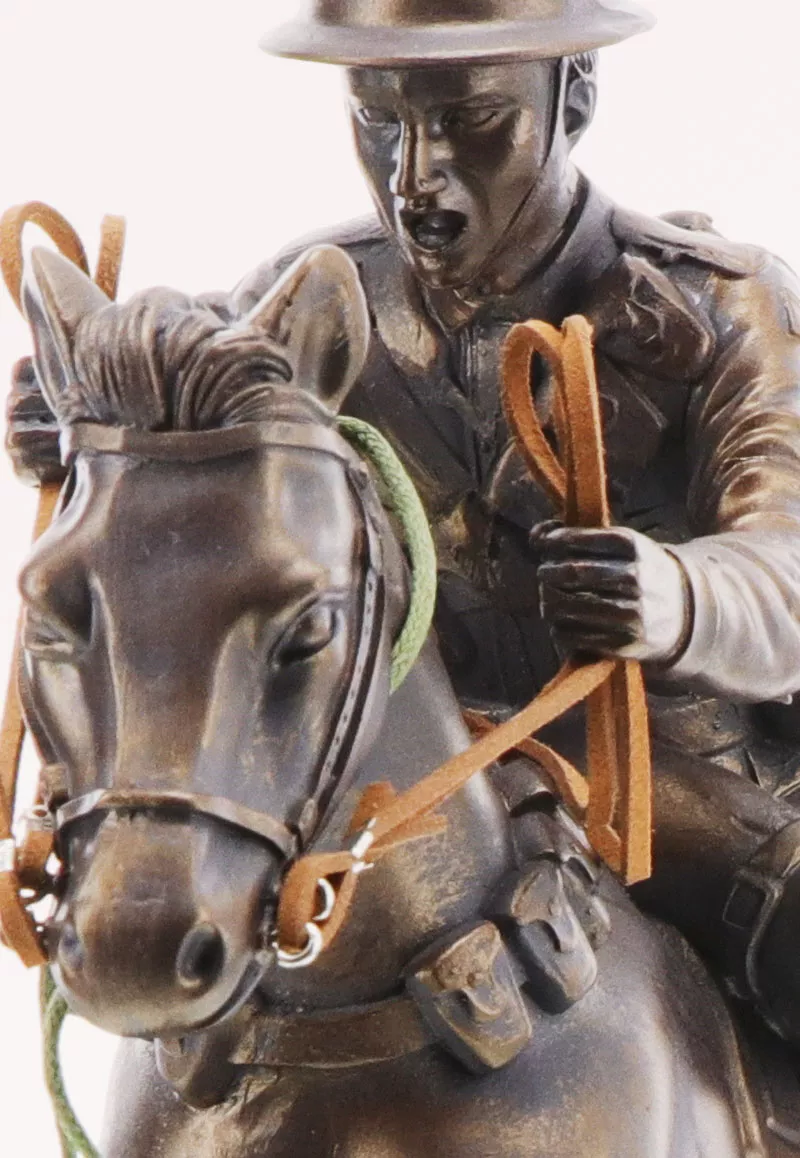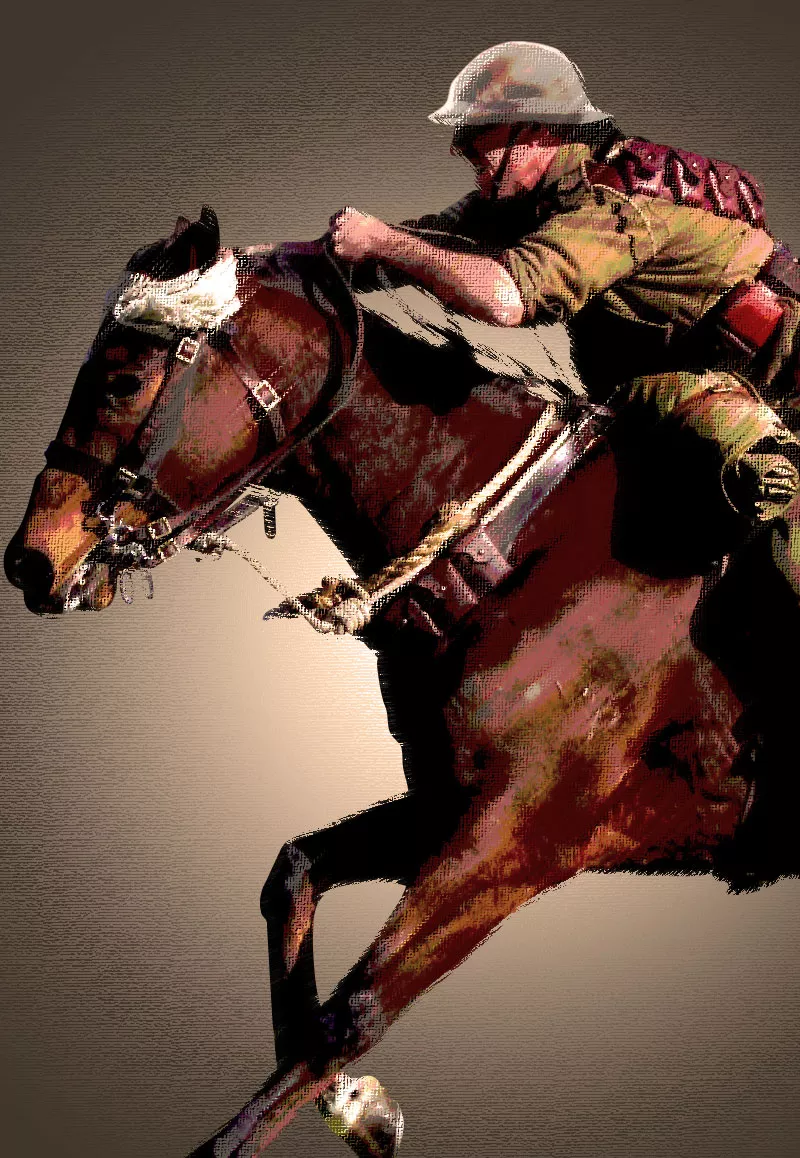 Australian Light Horse in France Figurines
After escaping the failed Gallipoli campaign of 1915 men of the Australian Light Horse, who had served at ANZAC as infantry, were reunited with their trusty Waler mounts. For most the war would continue in the deserts against the Ottoman Empire. But for the men and mounts of the 4th and 13th Light Horse the war would take them to the war-torn and bloodied Western Front.
Unlike the open deserts of the Saini and Palestine in the Great War of 1914-1918, the Western Front, with its endless trenches and barbed wire entanglements was generally unsuited to mounted offensive operations. Yet the Australian Light Horse served great distinction.
These unique cold cast bronze figurines honour these brave men and Waler mounts, and the pivotal role they played in the final great Allied push – the 100 Days Offensive.
In 1916 the 13th Light Horse regiment, and two squadrons from the 4th, joined the diggers in France. The men and horses were busied in reserve escorting prisoners and ferrying messages, awaiting the breakthrough that would clear the way to the open country beyond German lines. Their moment arrived in 1918. Commander of the Australian Corps, General Sir John Monash unleashed his mounted troops as part of his great offensive. "Here at last," he said, "was a chance for bold mounted tactics."
The speed and daring of the light horsemen at the vanguard of the push menaced the German rear-guard and their audacious reconnaissance supplied Monash the intelligence needed to confidently steer his forces to victory.
Gen Monash said of the Light Horse: "These troops more than justified their employment by bold forward reconnaissance, and energetic pressure upon the enemy rear-guards."
Limited Edition Figurine
Size: 32cm high x 27.5cm long x 12.5cm deep.
Limited Edition Guarantee: Only 5000 castings available worldwide.
Each figurine comes with a certificate of authenticity.
Miniature Figurine
Size: 15.4cm high x 17cm long x 5.7cm deep.
See More