International Fleet Review
Exquisitely detailed, each AGW original and exclusive limited edition Great War figurine is created with an eye for detail.
INTERNATIONAL FLEET REVIEW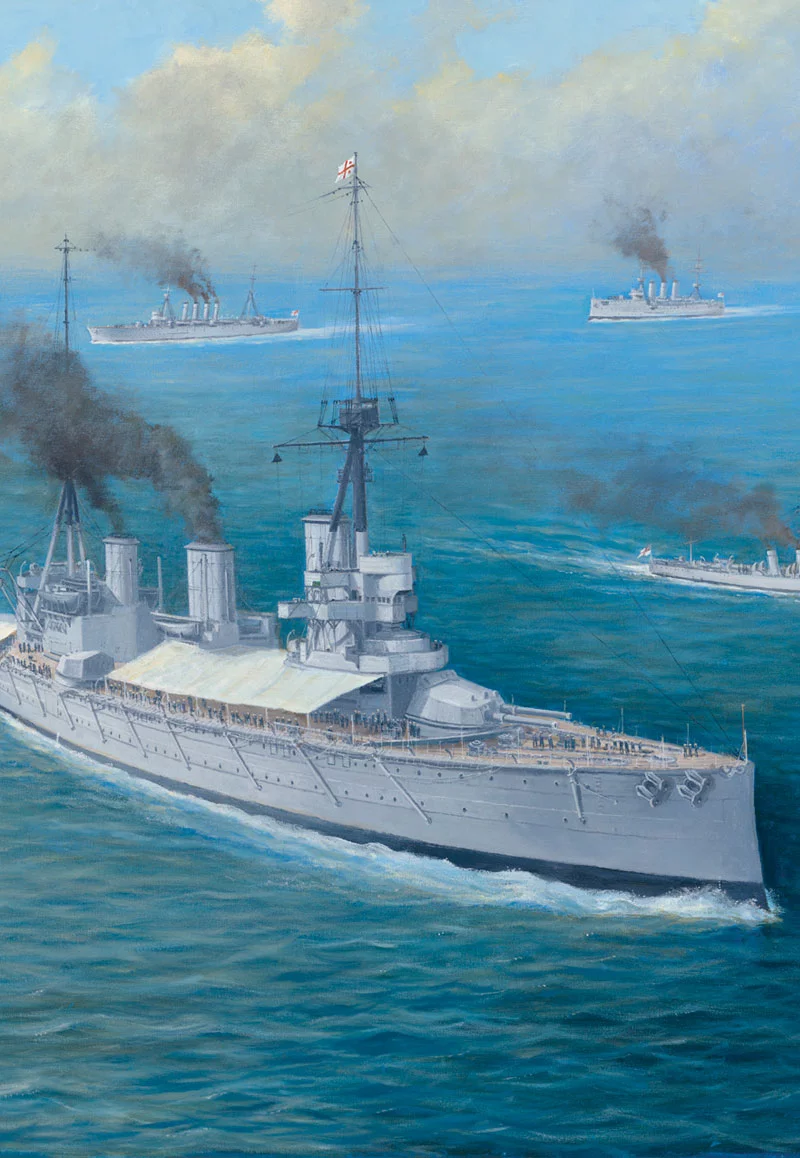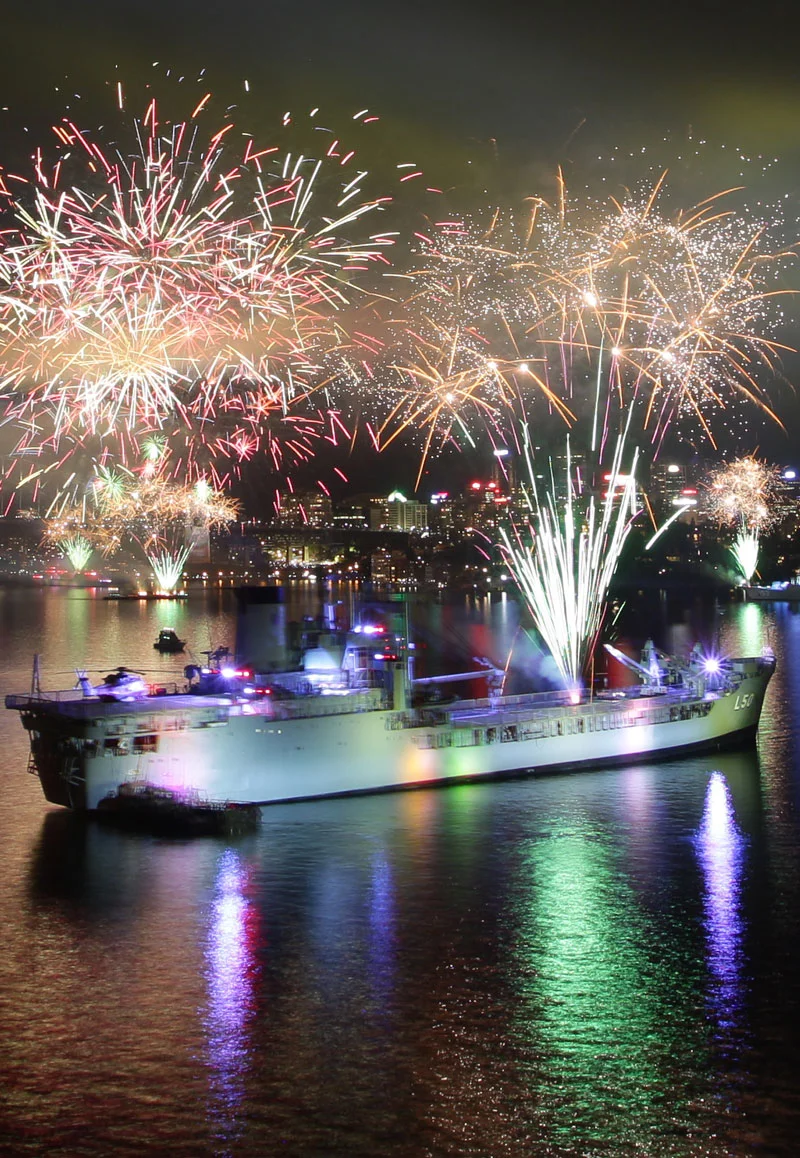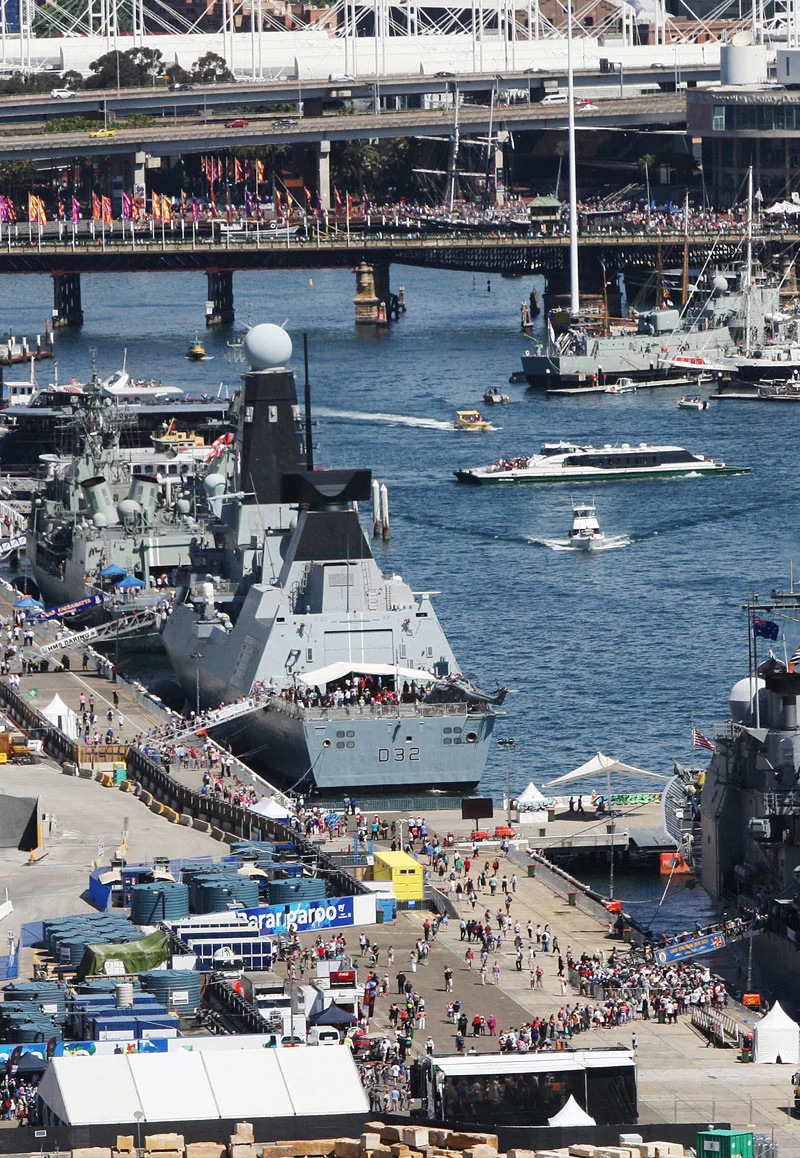 HISTORY IS FOREVER
Put something from the International Fleet Review into your locker and always remember this amazing milestone for Navy. Get fantastic FREE gifts and a huge 50% discount on items created especially for the 100 year anniversary. There are also great offers on the hugely popular 'Pride in Fleet' limited edition artworks and medallions released during the IFR. If you're connected to or proud of Navy it's your story to share.
We have a vast range of products to celebrate this milestone in the Royal Australian Navy's history, click the links below.
Centenary of First Fleet
This special artwork was commisioned to mark his special occasion. The painting depicts the seven vessels of the first fleet steaming towards Sydney. A range of commemorative collectables have been created, including limited edition prints and medallions. View the painting.
Centenary of First Fleet Prints
Your piece of history and pride in fleet with this truly limited edition artwork. To mark the 100th anniversary of the Royal Australian Navy's first fleet, renowned Australian marine artist, Don Braben, has painted an outstanding artwork depicting the then fledgling Royal Australian Navy en-route to Sydney Harbour on the morning of 4 October 1913.
The artwork, especially commissioned for the anniversary, captures a moment in time when the proud fleet of seven ships steam slowly in formation. The painting portrays calmness, an image of Navy – sailors and ships at sea.
Centenary of First Fleet Limited Edition Unframed Print
Pride in Fleet Limited Edition Proof Medallions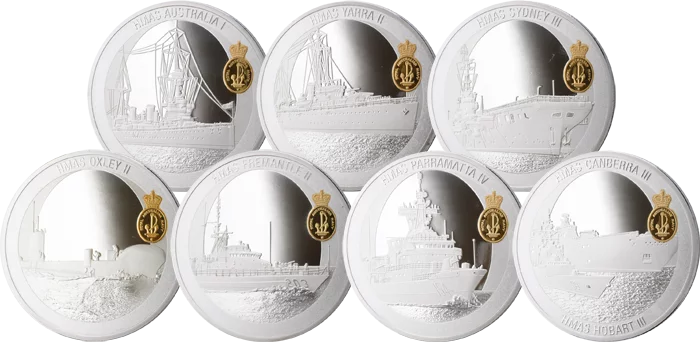 Pride in Fleet – Our Nation Our Navy is one for the collectors or for those seeking a special gift to mark the 100th anniversary of the RAN's first visit to Sydney. Since 1913 tens of thousands of men and women, and hundreds of vessels of all classes, have served in Navy. This symbolic collection of ships and stories represents just part of that story of service and pride in fleet.
The fronts of the medallions feature ships from the RAN's history while the reverse depicts the image of HMAS Australia (I) as used on the 1913 commemorative coin to mark the fleet's first visit to Sydney.
These proof quality medallions are minted from brass alloy and finished in highly polished and frosted silver with gold plate RAN badge. Each measures 50mm in diameter by 4.5mm and is enclosed in a sturdy clear protector set in a velvet lined leatherette case. Only 1,000 sets and 250 of each individual medallion will be available worldwide. Each comes with numbered certificate of authenticity featuring short bios on ships of the same name.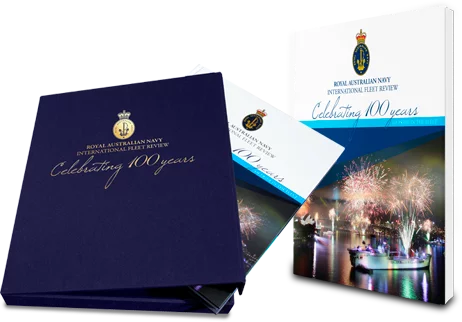 Royal Australian Navy International Fleet Review
CELEBRATING 100 YEARS
Hold onto and share the story of our Navy
Enjoy the fascinating and rich history of the Royal Australian Navy with this beautifully crafted full colour book as it takes you on a journey from our early fleet through to today's modern Navy.
Inspired by the amazing images captured by Navy photographers during the spectacular International Fleet Review at Sydney Harbour in 2013, this book has grown to become a remarkable collection of superb stories and fantastic images that fill 272 pages with Navy's history; its establishments; the fleet, and the people who serve. Share this amazing history with family and friends.
Available now in paperback $49.99 or limited edition boxed hardback $149.99. Both measure 297mm x 254mm.
Collectable boxed hardback ltd. ed.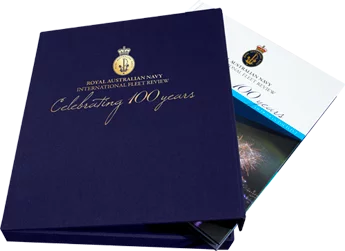 This Limited Edition Hardback is presented in a custom designed Saifu cloth hard bound and hinged box. Only 1000 units will be available worldwide. $149.99
Read a selection of sample pages from the book.
Read reviews of the book.
SOLD OUT
Paperback edition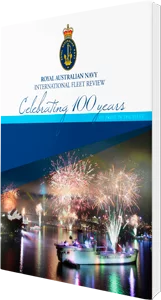 All the superb photographs, stories and history presented in made-for-reading paperback format. $49.99
Read a selection of sample pages from the book.
Read reviews of the book.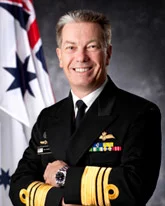 Chief of Navy Launches IFR Book

Read reveiews of the IFR book