Vietnam War Collections
Australia's Vietnam War: 50 Years On
Honouring Service and Sacrifice: Celebrating Life
2023 is, in many ways, the Year of the Vietnam Veteran. As we commemorate the 50th anniversary of the end of Australia's involvement in the Vietnam War (1962-1973) it is time to honour the lives of these extraordinary servicemen and women – their service, their sacrifices, and their lives – the families they have created; the contributions they have made to Australia, and the dignity with which they have carried forward the ANZAC Spirit.
Special Collections and Memories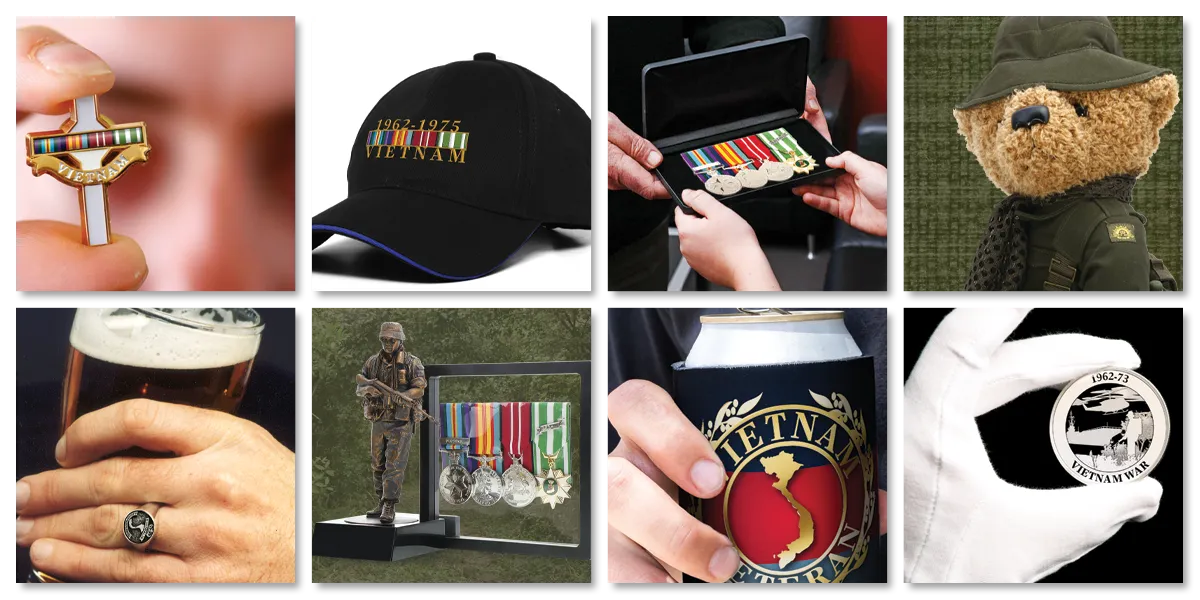 For some 30 years we have proudly worked alongside the Australian military and veterans' associations to create historic collections and memorabilia to remember the Vietnam War and honour those who served. It had been our privilege to share their story and to help preserve this proud history in families and communities for generations to come.
SHOP OUR VIETNAM WAR COLLECTABLES
View our Vietnam War Collections