The Memory of Sandakan
The Memory of Sandakan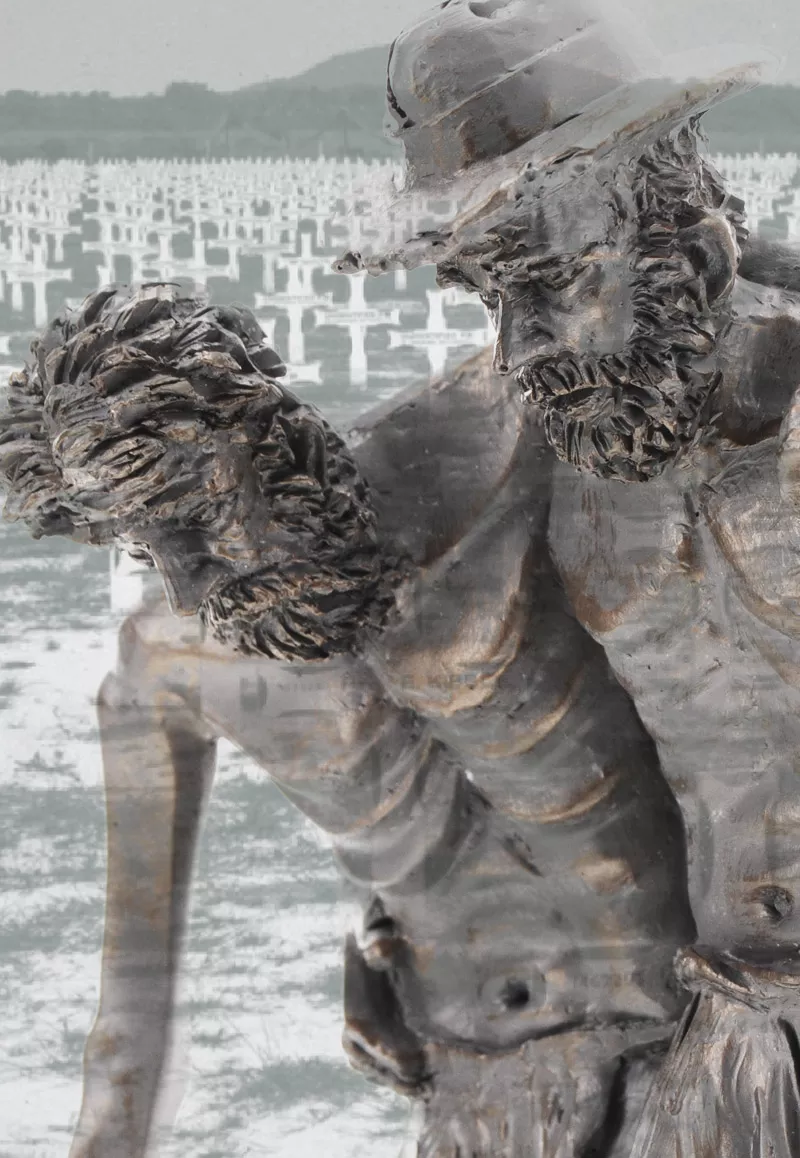 The brutal honesty of this figurine remembers Sandakan prisoner of war camp in Borneo and honours the memory of the Australian and British who suffered there. For people of all nations who lost loved ones and family to the cruelty of Japanese camps in the Second World War, it stands as a promise that we will remember the truth always.
The Sandakan PoW camp in Borneo, and the death marches forced upon its prisoners, will live in history as one of the greatest atrocities suffered by Australia in the Asia-Pacific theatre of the Second World War. Of almost 1,400 Australian prisoners held by Imperial Japanese forces at Sandakan camp in 1945 only six would survive.

In early 1945, as Allied forces pushed across the Pacific, Japanese PoW camps were ordered to destroy evidence of prisoners. Officers at Sandakan camp, located on the north eastern coast of Borneo, feared a seaborne invasion and began moving troops westward. Prisoners, emaciated and diseased, were loaded like mules and force-marched across jungle-covered mountains. In three waves between January and June they set out. For the 1,010 Australian prisoners in the first and second waves the marches ended at Ranau, 260kms west of the camp. Here the few who survived starvation, exhaustion, beatings and murder on the trail were in turn brutally executed. The third wave of 75 men, so ill and weak that they could be pushed for only 15kms before their guards gave in to rage and massacred them in the jungle. The camp itself was burned to the ground and the remaining prisoners, some 300 men too weak to march, were assembled and murdered. Only the six Australians who escaped en route would live to tell of the evils inflicted.
In creating this confronting limited-edition figurine Master Creations worked closely with Ryan Rowland, President of the Borneo Exhibition Group Australia. His unwavering commitment and passion to ensure this sad history is both preserved and shared allowed the Master Creations artisans to honestly capture the reality of those who suffered, and to create a piece that will ensure that the atrocities of the Asia Pacific Theatre of the Second World War will not, and cannot, be forgotten.
Share your family's proud heritage of service
20cm Cold Cast Bronze Miniature Figurines only $69.95
Miniature Figurine Stand & 3D Frame only $29.95