Limited Edition Drink Coolers
MENU


☰
Limited Edition Drink Coolers
Eye-catching, detailed, and exclusive.
Limited Edition Drink Coolers are here, showcasing spectacular artworks from leading Australian and international artists. With vibrant colours, intricate limited edition details, and durable neoprene, these coolers are perfect for adding to your collection, barbeque, or celebration.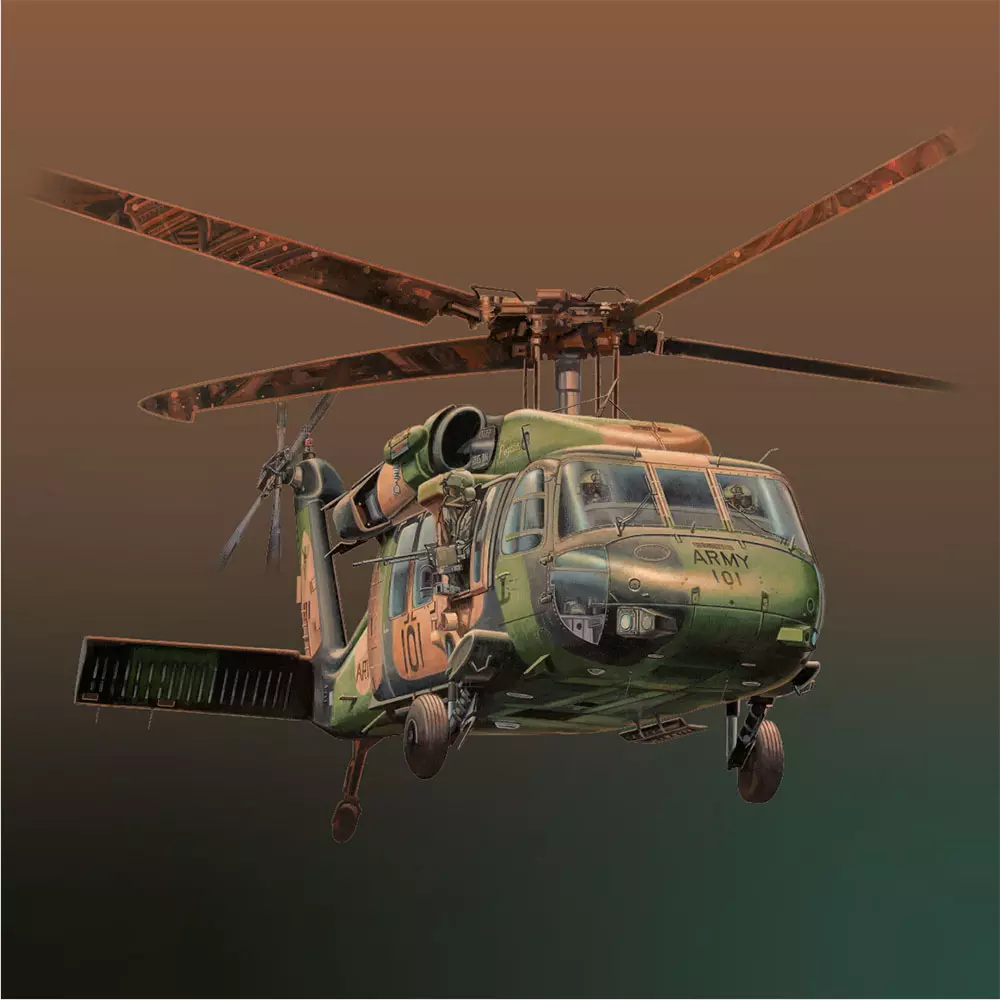 Black Hawk Sunset Limited Edition Coffee Mugs
Leading Australian aviation artist Drew Harrison was commissioned to create an artwork capturing the gritty S-70A-9 Black Hawk as it comes to its end of service with the Australian Army Aviation Corps. Drew created the spectacular piece Black Hawk Sunset commemorating the Black Hawks in a deeply layered and intricate work. This sensational artwork captures the might of the Black Hawk and its continued importance to the 5th and 6th Aviation Regiments while paying homage to the AAAvn.
The complete set of three drink coolers brings beautiful art to your day. The three coolers come together to create the full artwork. This fantastic set is the perfect addition to your kitchen or barbeque and lets you explore this intricate artwork from every angle.
Only 1000 limited edition sets will be made.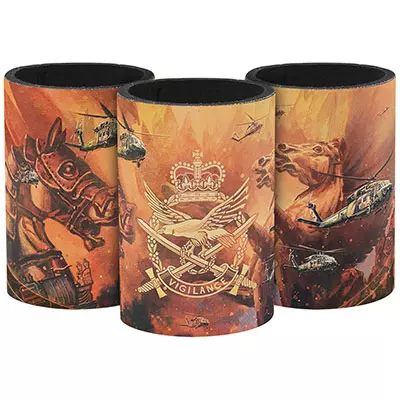 BLACK HAWK SUNSET LIMITED EDITION DRINK COOLER 1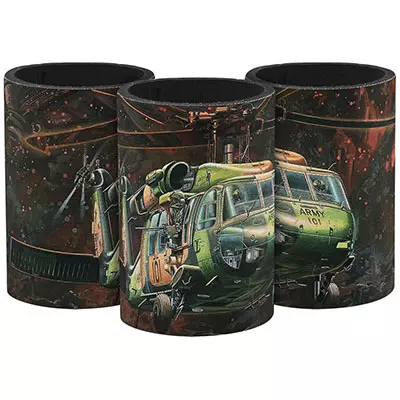 BLACK HAWK SUNSET LIMITED EDITION DRINK COOLER 2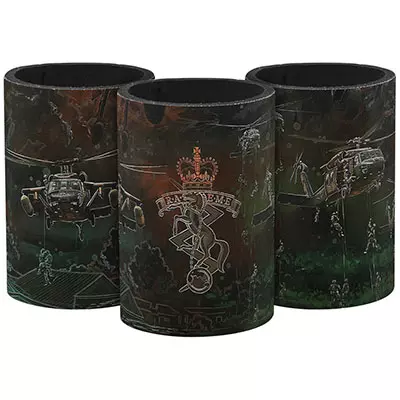 BLACK HAWK SUNSET LIMITED EDITION DRINK COOLER 3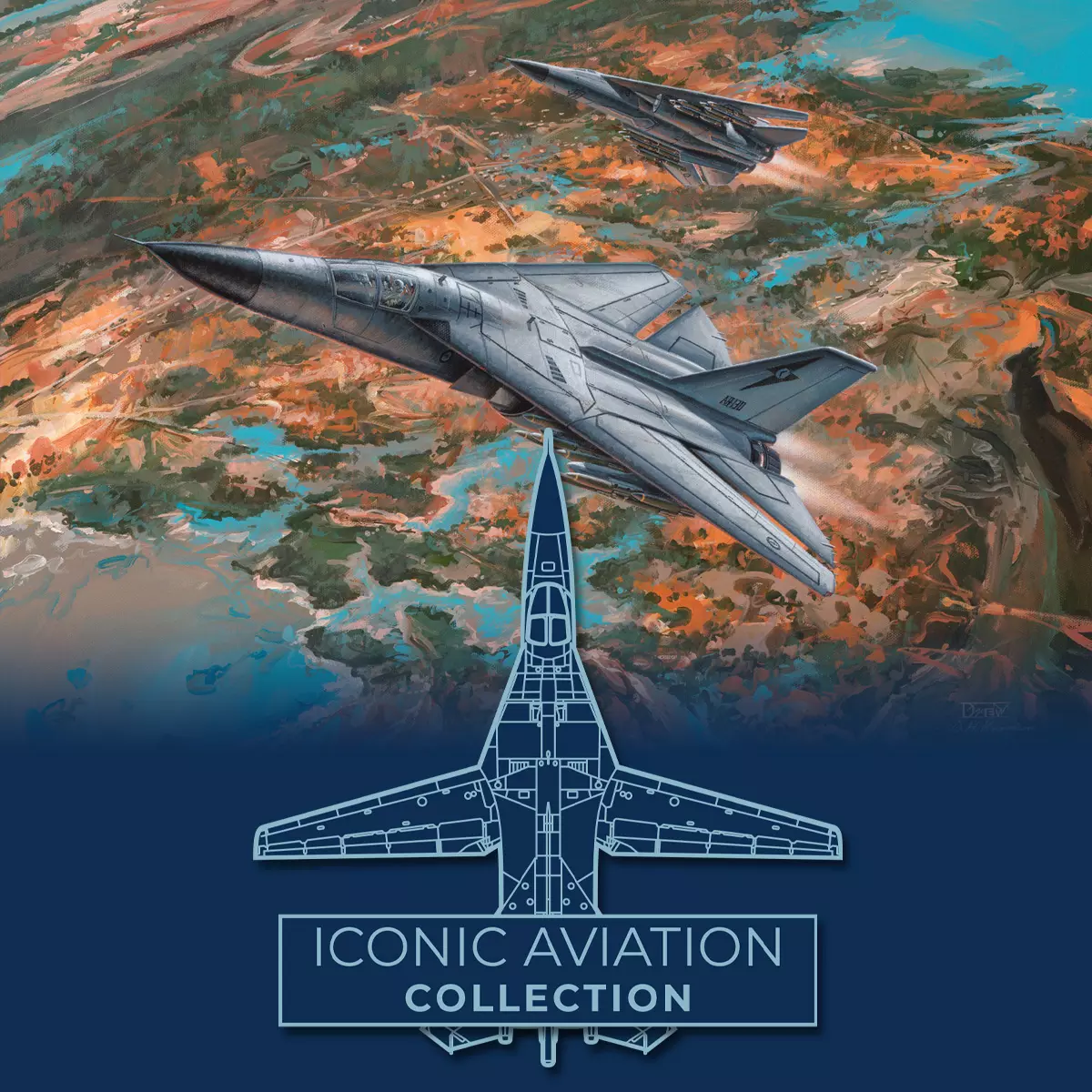 ICONIC AVIATION COLLECTION LIMITED EDITION DRINK COOLERS
These drink coolers come individually or can be ordered
as part of the limited edition set of six!
Celebrate six of the most iconic aircraft of the RAAF in this sensational collection.
Based on six original paintings from leading Australian military aviation artist Drew Harrison,
the iconic aircraft in this collection are the F-111C, the C-130 Hercules, the Lancaster Bomber, the P51-D Mustang, the Catalina, and the CAC Sabre.
Each durable neoprene cooler is wrapped with one of these stunning artworks and is limited to only 1000 worldwide. With a schematic of the specific aircraft on the inside and great additional limited-edition touches, these drink coolers are eye-catching and the perfect addition to any celebration. Explore the set.
F-111 COOLER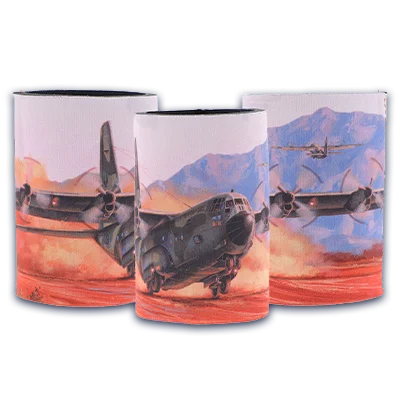 C-130 HERCULES COOLER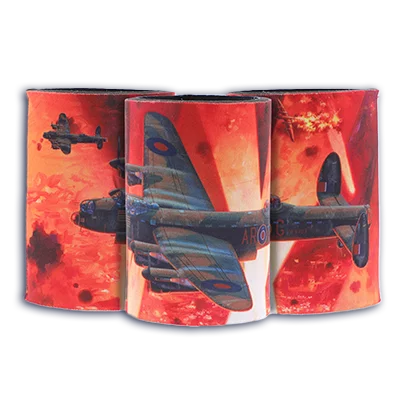 LANCASTER BOMBER COOLER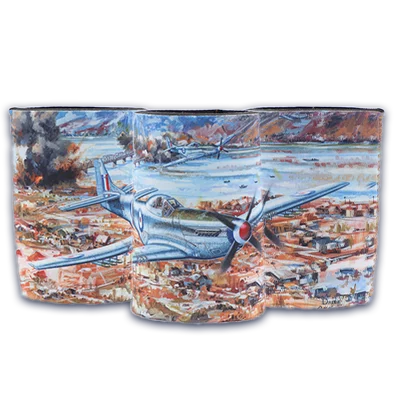 P51-D MUSTANG COOLER
CATALINA COOLER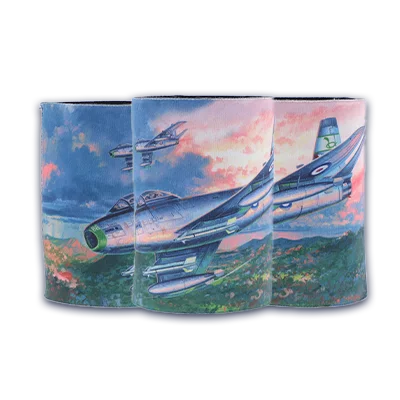 CAC SABRE COOLER
THEN. NOW. ALWAYS. LIMITED EDITION DRINK COOLERS SET
Limited to only 1000 sets worldwide, do not miss your chance to own this beautiful set.
Commemorate the historic event with the stunning limited-edition collection
based on the work of esteemed military aviation artist Drew Harrison.

Commissioned to create an artwork that would truly memorialise this magnificent milestone, Drew created the sensational piece Then. Now. Always. Centenary of The Royal Australian Air Force. A masterpiece spanning the first 100 years of Air Force from its beginnings at Point Cook in 1921, to the present day and beyond, this artwork captures the spirit of the Air Force Centenary and is a modern masterpiece.
A wonderful collection of four limited-edition drink coolers. Featuring some of the most recognisable aircraft from the past century. With fantastic mugs featuring the P-40 Kittyhawk, F-111C, F-35 Lightning II, and completed by the Air Force 100 blue drink cooler, this eye-catching collection makes a great gift for yourself or a loved one.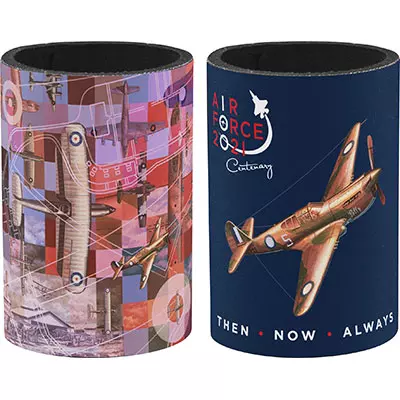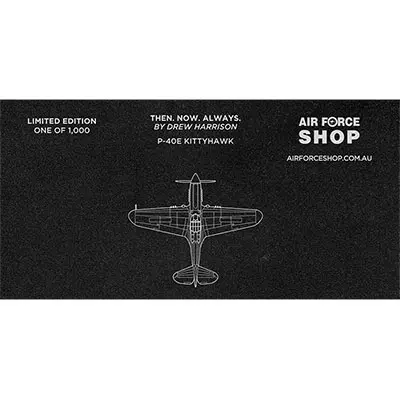 AF100 KITTYHAWK LIMITED EDITION DRINK COOLER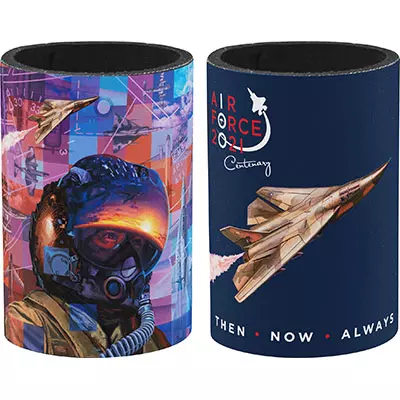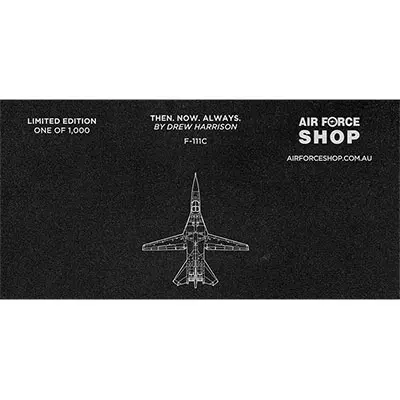 AF100 F-111 LIMITED EDITION DRINK COOLER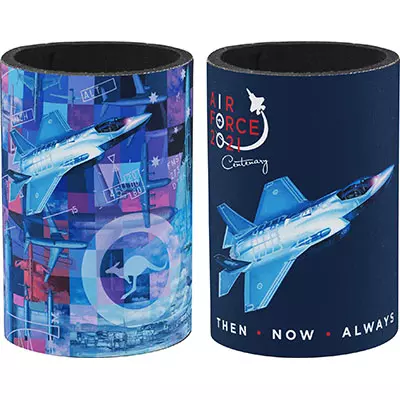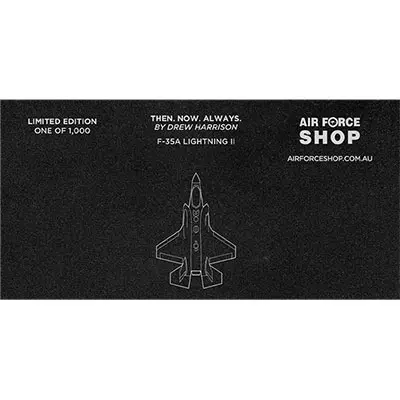 AF100 F-35A LIMITED EDITION DRINK COOLER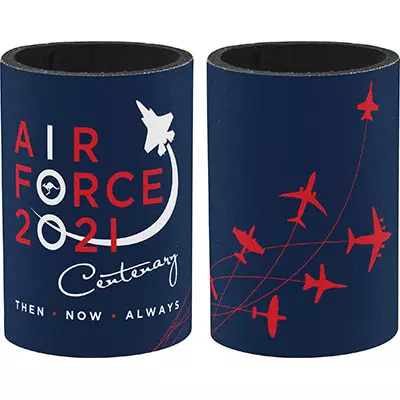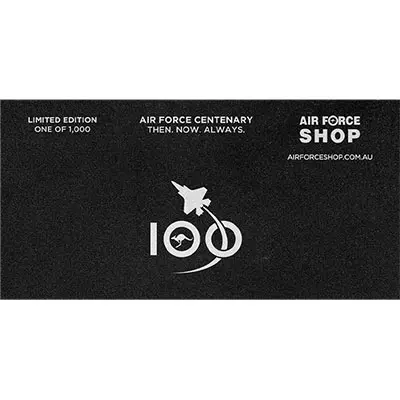 AF100 LIMITED EDITION DRINK COOLER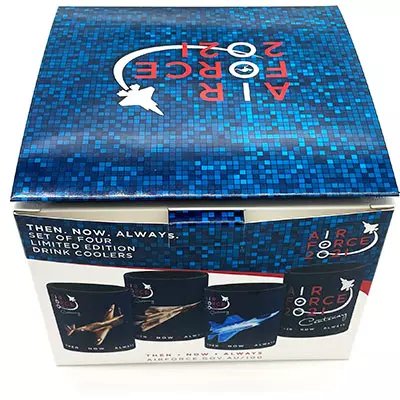 LIMITED EDITION COOLER BOX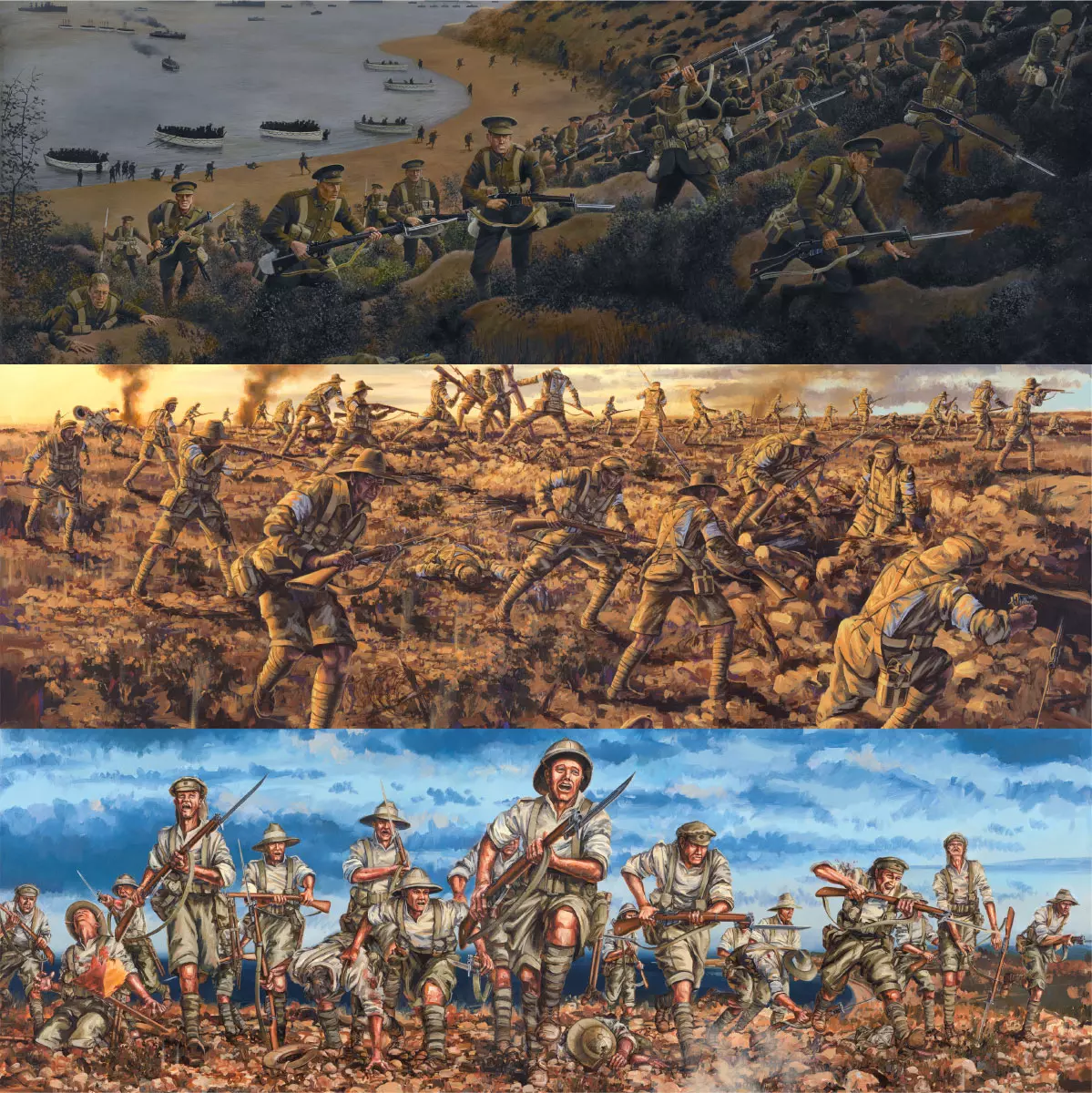 BATTLES OF GALLIPOLI LIMITED EDITION DRINK COOLER SET
The three stunning artworks are presented as a set of quality neoprene drink coolers with only 1,000 sets to be released.
The Battles of Gallipoli limited edition drink coolers set features two beautiful artworks by leading Australian military artist Drew Harrison, The Battle of Lone Pine and The Battle of the Nek, and is completed by the striking artwork The Spirit – Gallipoli Landing 1915 by David Rowlands. This series of artworks depict some of the most recognisable scenes during the events in Gallipoli in 1915.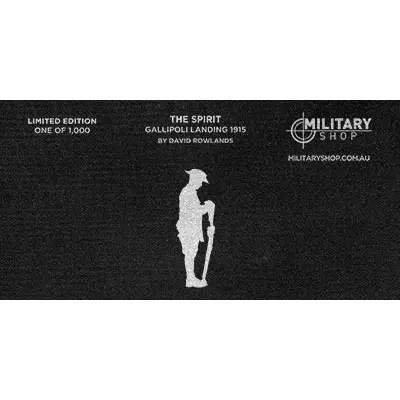 THE SPIRIT - GALLIPOLI LANDING 1915
LIMITED EDITION DRINK COOLER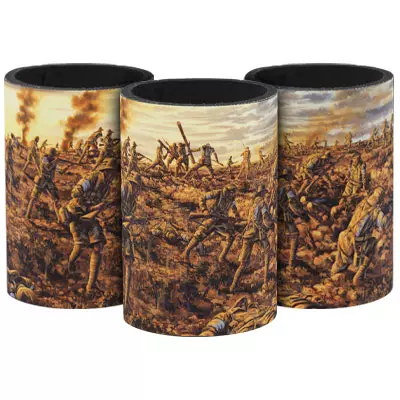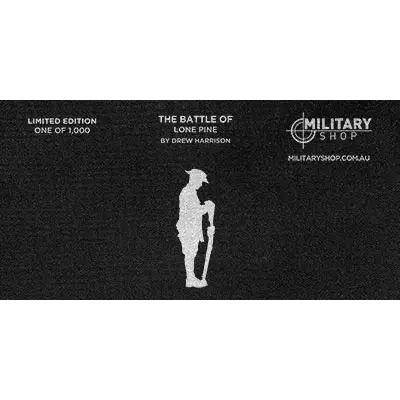 THE BATTLE OF LONE PINE
LIMITED EDITION DRINK COOLER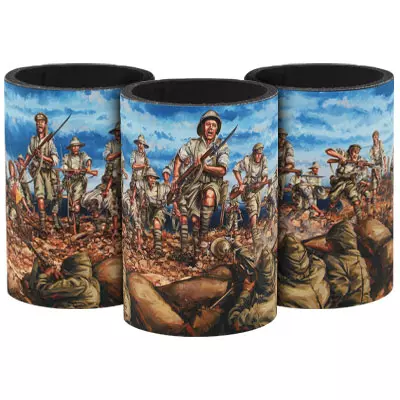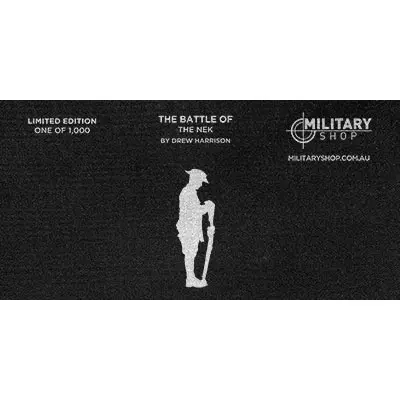 THE BATTLE OF THE NEK
LIMITED EDITION DRINK COOLER
Limited Edition Gallery
Become immersed sabrein our sensational range of limited edition products. The favourites of avid collectors and novices alike, these fantastic collections are highly collectable, with incredibly limited releases and an authenticity guarantee for every limited edition item. Find fan-favourites, including intricately detailed military figurines, collectable medallions, unique limited edition lapel pins, and many more. Discover our wonderful gallery of limited edition and collectables that commemorate and honour the service of brave men and women and remember the sacrifices of those who have gone before. A range made to be treasured.