Air Force 100 Ceremonial Swords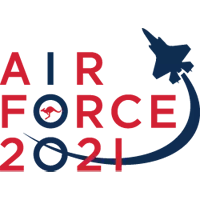 ☰

AIR FORCE 100 Ceremonial Swords
Centenary of Air Force Official Online Shop
Exquisite History
As with many of Australia's military traditions the practice of carrying ceremonial swords by Commissioned Officers has been adopted from the British services. Along with the tradition the Australian services also took on the patterns of the British swords including all designs and markings.
Our superbly crafted swords and accoutrements are manufactured to the exacting standards required for ceremonial wear by Windlass Steelcrafts, an ISO accredited foundry that has been supplying military organisations worldwide for over 75 years.
Like its counterparts in the older and traditional armed forces, the Royal Air Force Officer's sword puts elegance and distinction at the forefront of design.
Carried by RAF Commissioned Officers since its design and adoption by the Air Ministry in 1925, the sword has a single-edged straight blade with gold-plated brass hilt, white fish-skin grip and a brass pommel in the form of an eagle. A stamped gold-plated brass cartouche bears the albatross emblem of the RAF.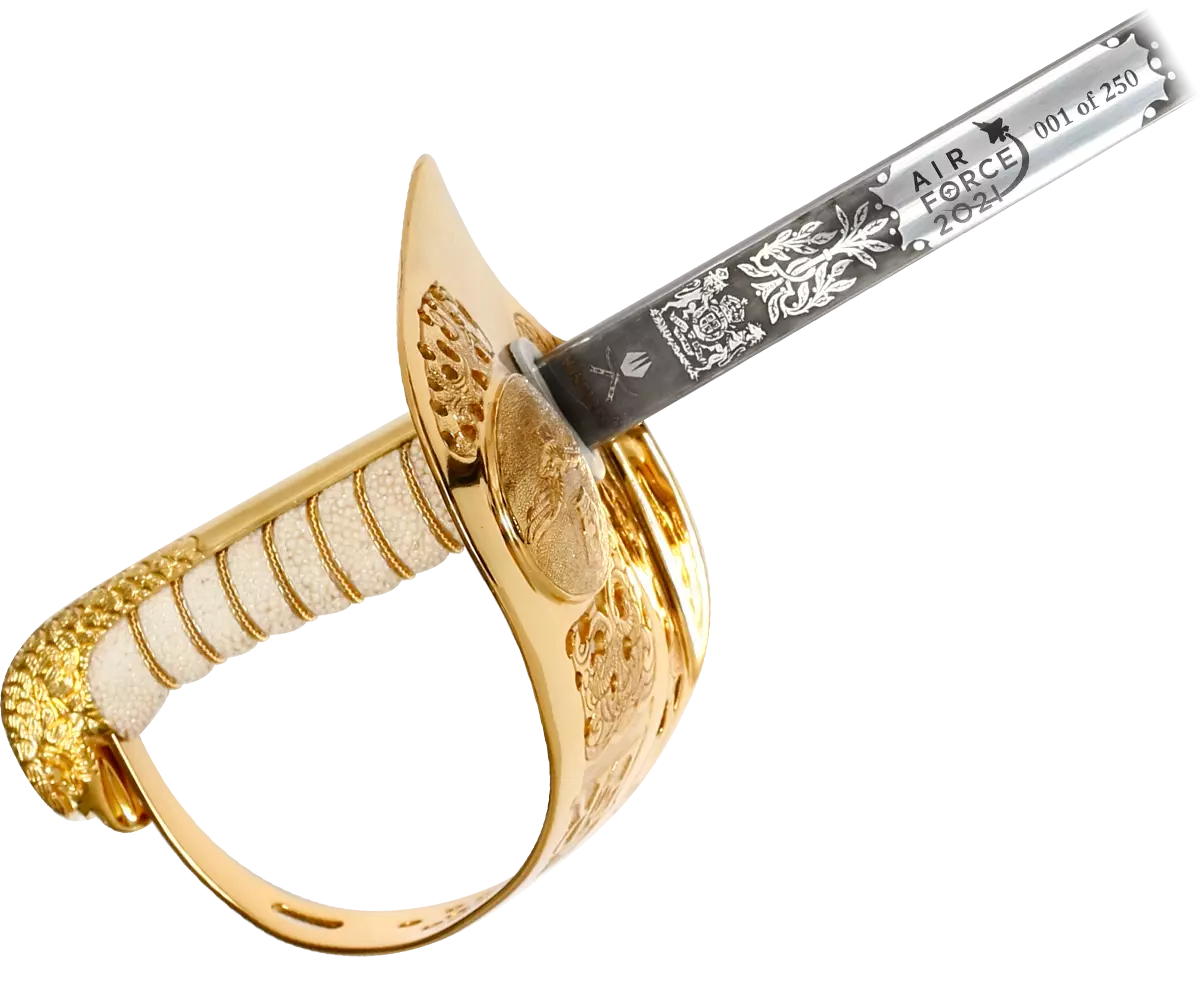 Limited Edition
This special edition of the Air Force Officer's sword has the Air Force Centenary logo and limited edition number etched into the blade. Each sword is meticulously forged from stainless steel and hand ground and finished. The intricate designs that form the pattern on the blade are then acid etched. The blade can also be personalised on the opposite side for its new owner.
Available in two sizes, a total of only 250 of these special edition swords are available during the Centenary year.

SECURE YOURS NOW
Air Force 100 Miniature Ceremonial Sword
This beautifully boxed miniature sword retains all the detail of the full-sized version. Manufactured to the same exacting standards and with the same traditional and British Ministry of Defence required components as their full-sized counterparts. The blade of this special edition is etched with the Centenary '100' logo and the year '2021'. Each miniature ceremonial military sword comes in a handsome leatherette covered gift box. Ideal for presentation gifts.

ORDER