The Art of Sacrifice bundles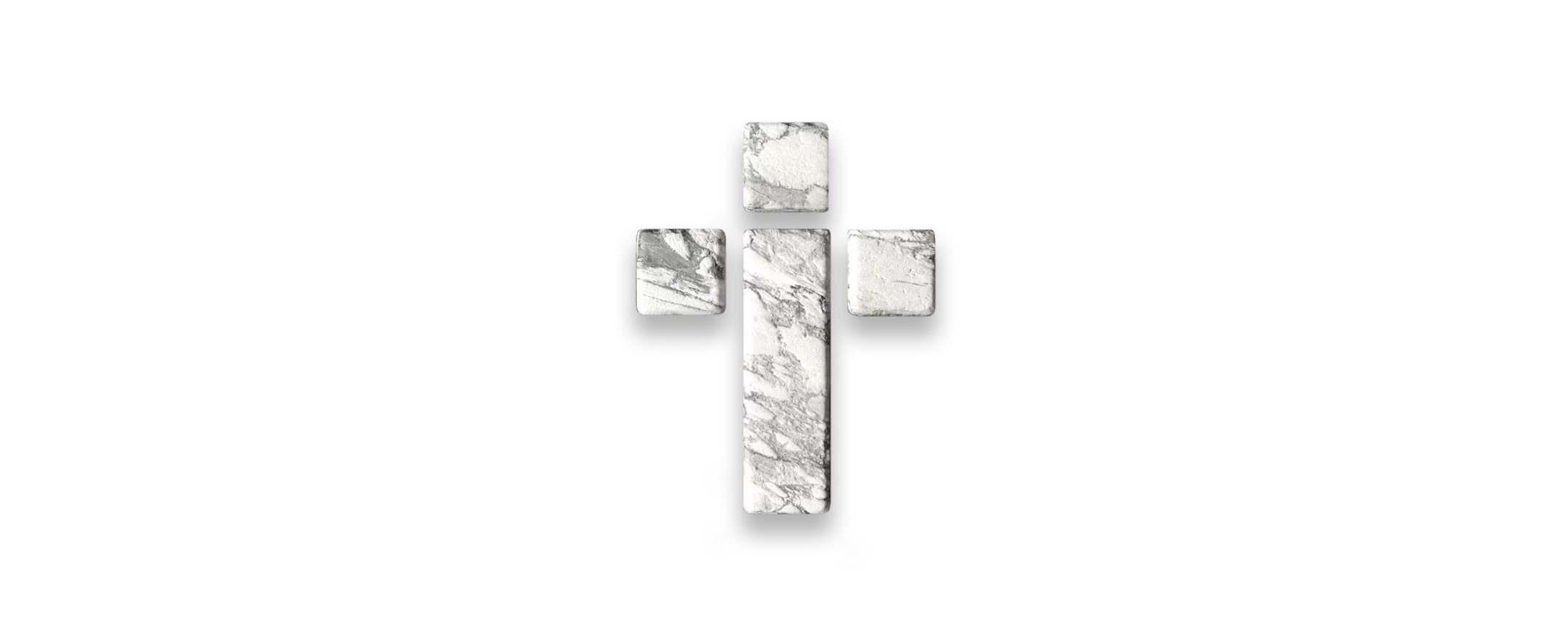 THE ART OF SACRIFICE
LIMITED EDITION
The stunning Limited Edition release of the haunting and beautiful new book 'The Art of Sacrifice' from Melbourne artist George Petrou OAM. A wonderful pack including the hardback book with silver foil gilding, beautiful additional extras, and presented in a suede collectors box. An evocative and awe-inspiring collection exploring the story of the Anzac Spirit.
ORDER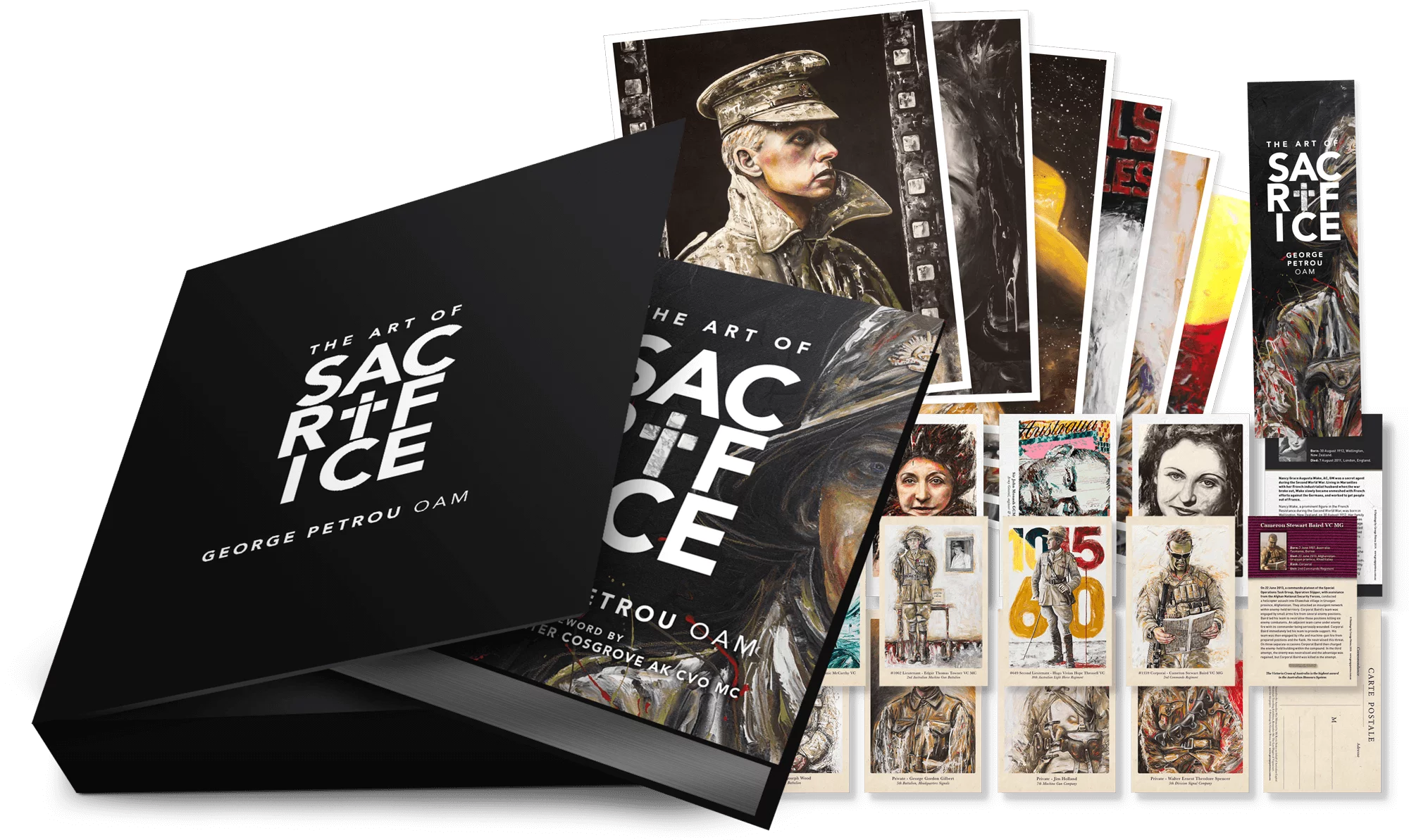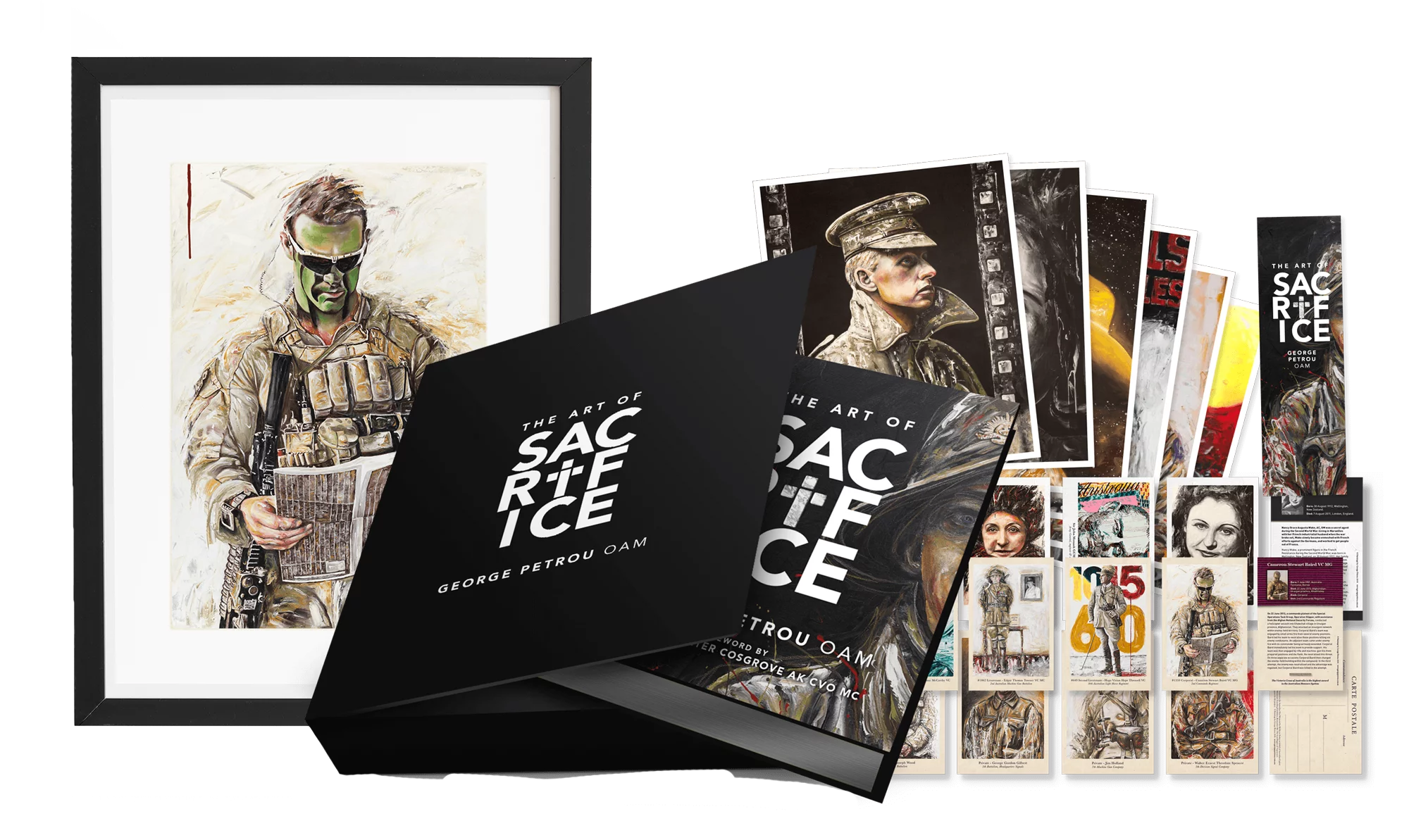 COLLECTORS EDITION
The inspired Collector's Edition is a beautifully presented edition of this evocative new release from George Petrou OAM. This wonderful edition features the additional extras included with the Limited Edition release, with the fantastic addition of an original framed portrait of your choice from the book and a certificate of authenticity. This unique and wonderful presentation pays tribute to the awe-inspiring stories collected through this exploration of the Anzac spirit and the stories of those who have served across generations.
SOLD OUT
WHAT'S INCLUDED:
1 x Suede Collectors Box
1 x Original framed portrait of your choice from the book (frame size: 380 x 310mm)(additional postage required)
1 x Certificate of Authenticity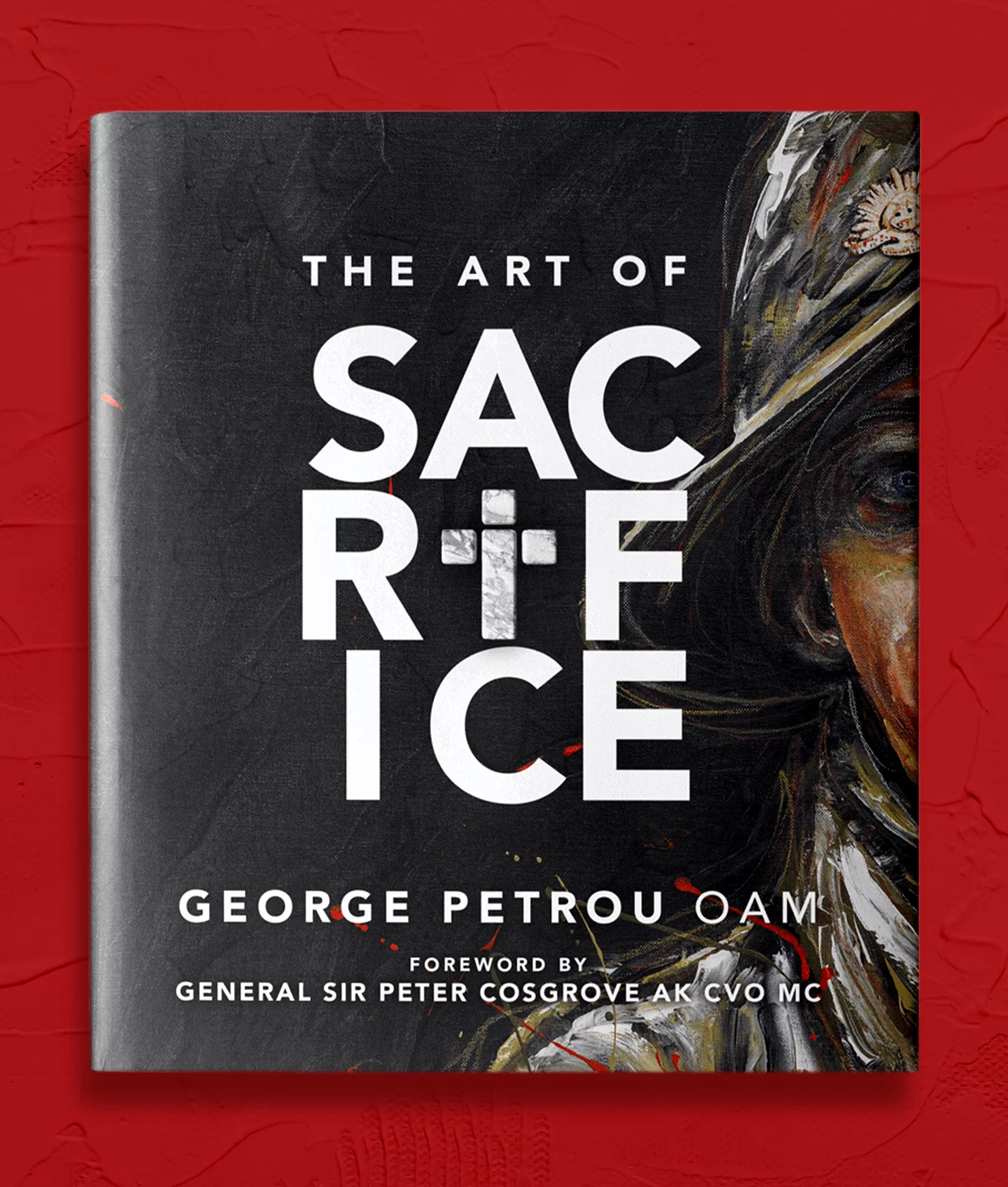 THE ART OF SACRIFICE BOOK
A beautiful and haunting new release from Melbourne artist George Petrou OAM. A stunning portrayal of the Anzac Spirit captured in outstanding portraits. A wonderful collection of stories and artwork of Australians from all walks of life who have served this country. With a poignant foreword from General Sir Peter Cosgrove AK CVO MC, this striking book is a breathtaking collection of stories from the past and into the present.
ORDER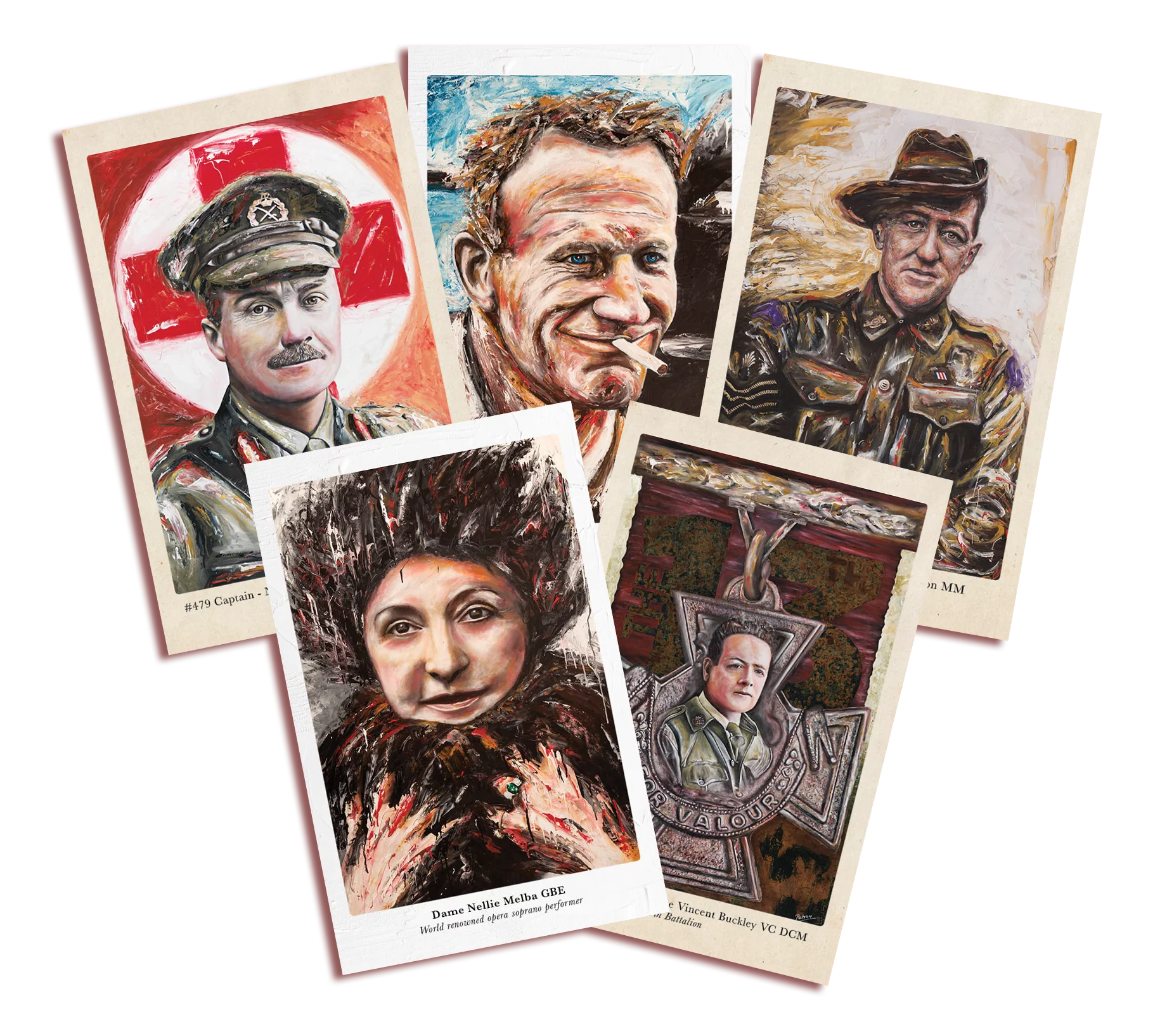 COLLECTOR'S CARDS
A stunning set of 48 collectors cards is included in both the Limited and Collector's Edition of the Art of Sacrifice. A beautiful collection of cards featuring striking artwork in miniature, a wonderful keepsake or postcards to use to share the story with friends and family.
Get an in-depth look at the sets of unique collectors cards below. Separated into 'Twelve Great Australian Stories', 'The Victoria Cross', and 'The Lost Diggers of Vignacourt' explore the sets below.
SELECT A TOPIC AND START EXPLORING NOW.
TWELVE GREAT AUSTRALIAN STORIES
The shaping of Australia's national identity has involved explorers, writers, artists, sports stars, soldiers, politicians, business leaders and ordinary Australians with their wonderful stories of achievement and sacrifice.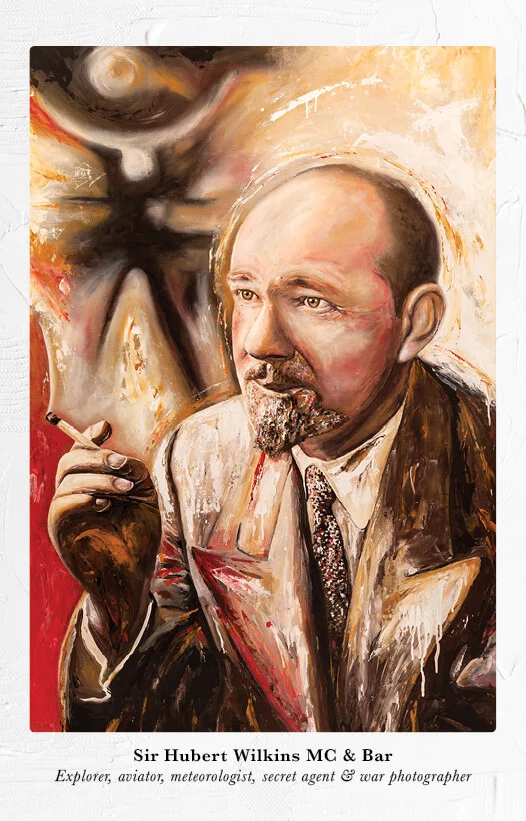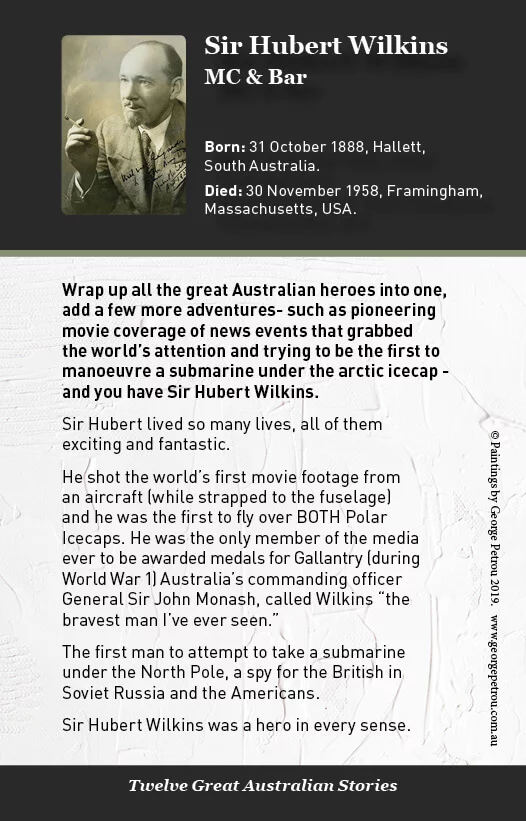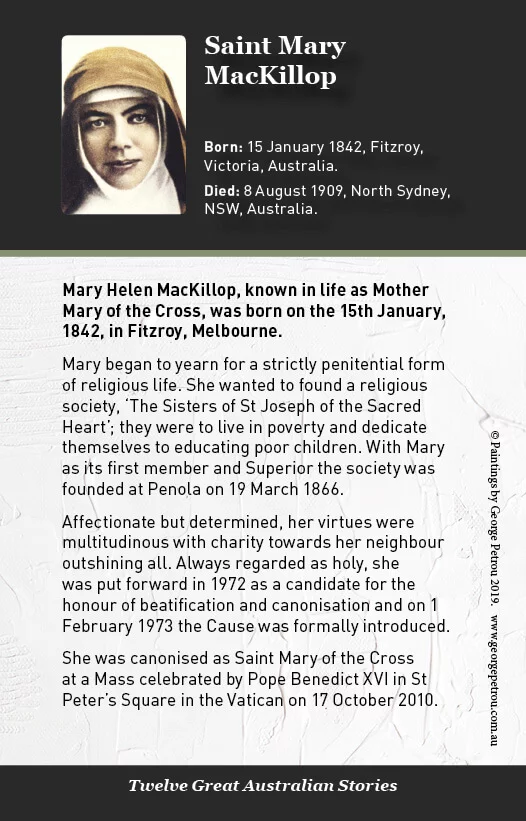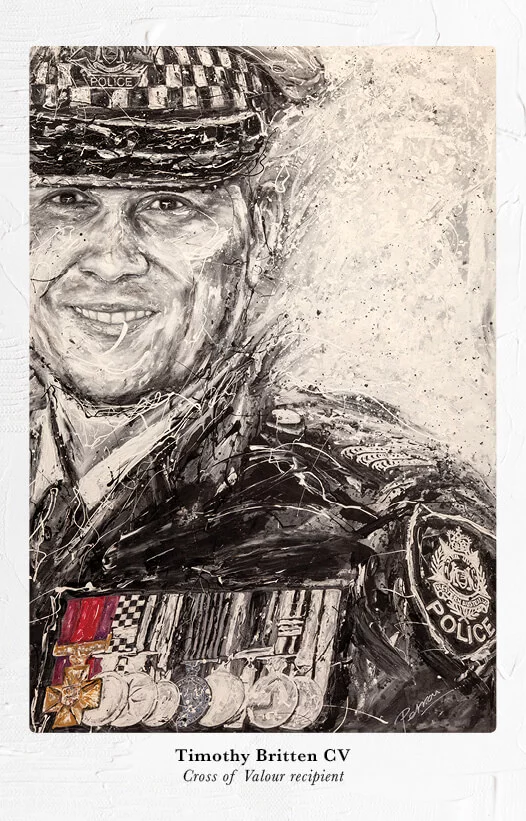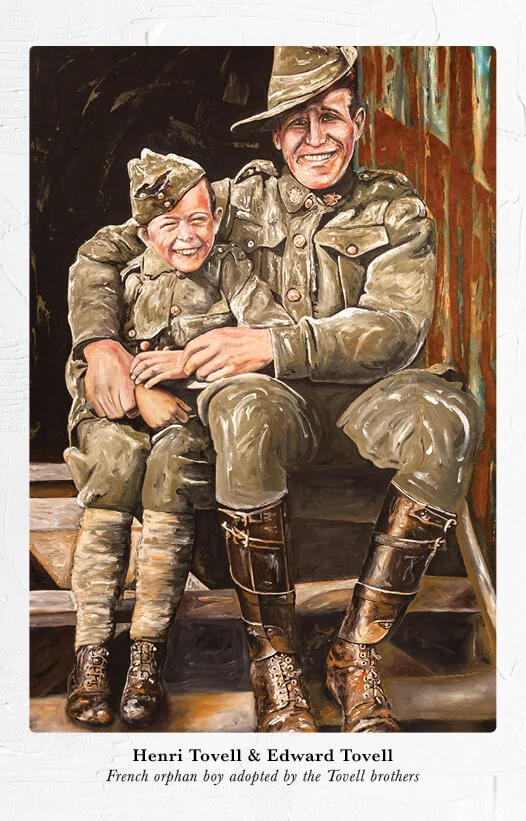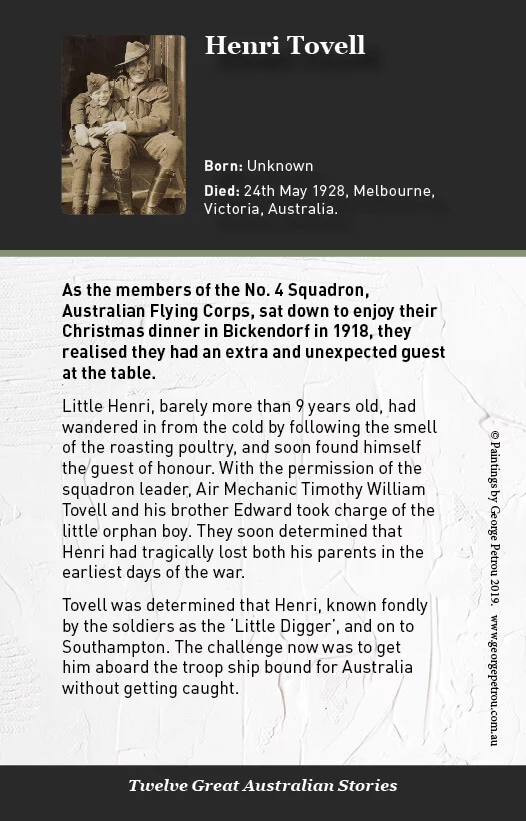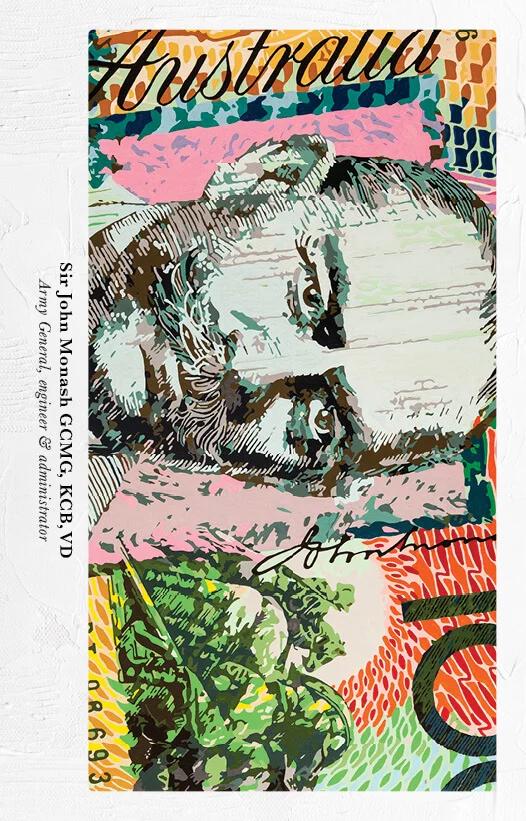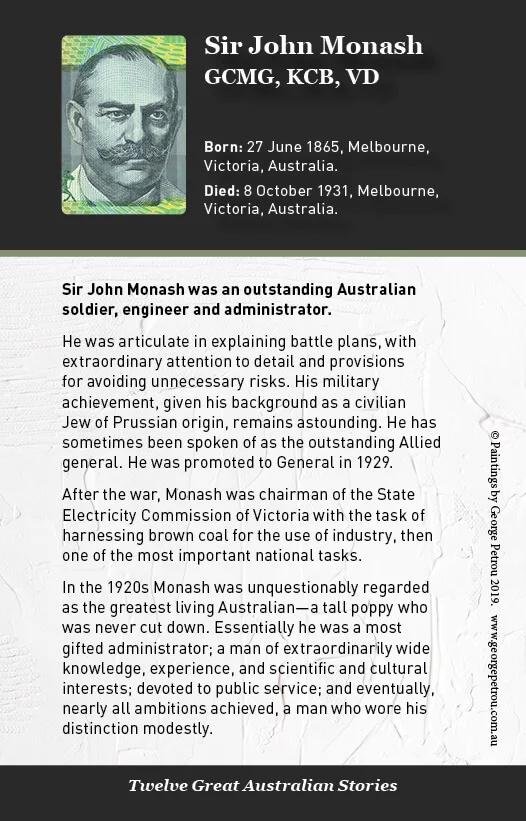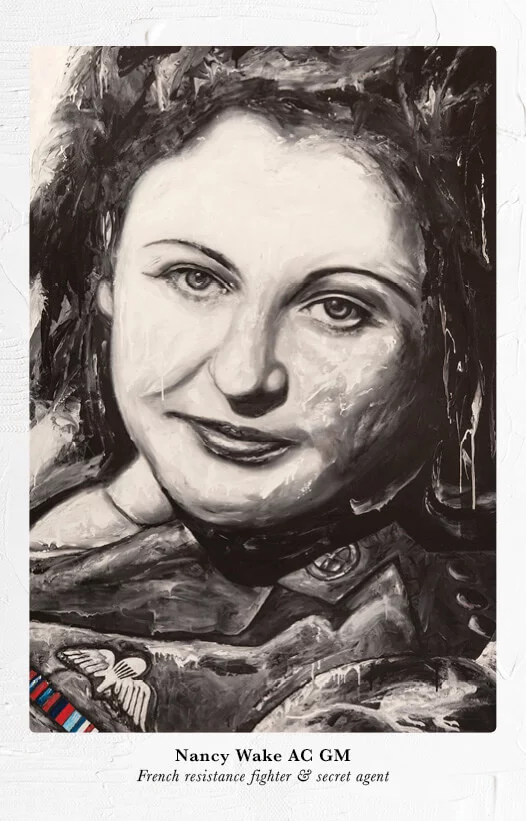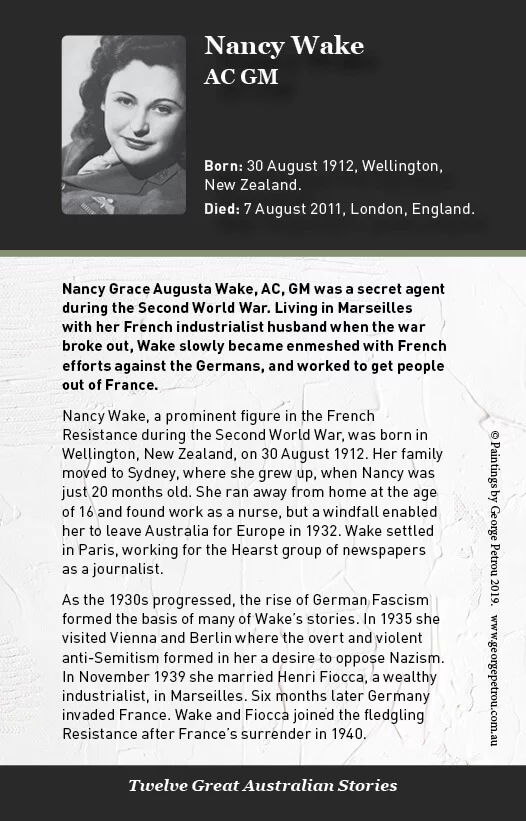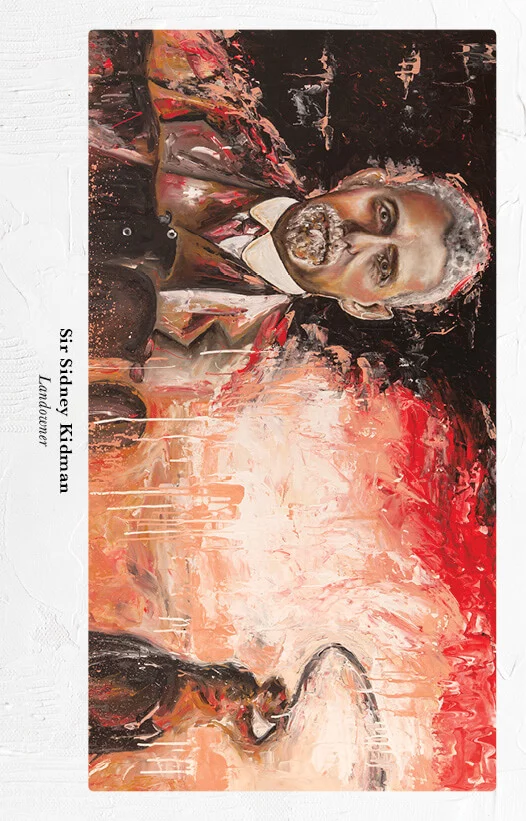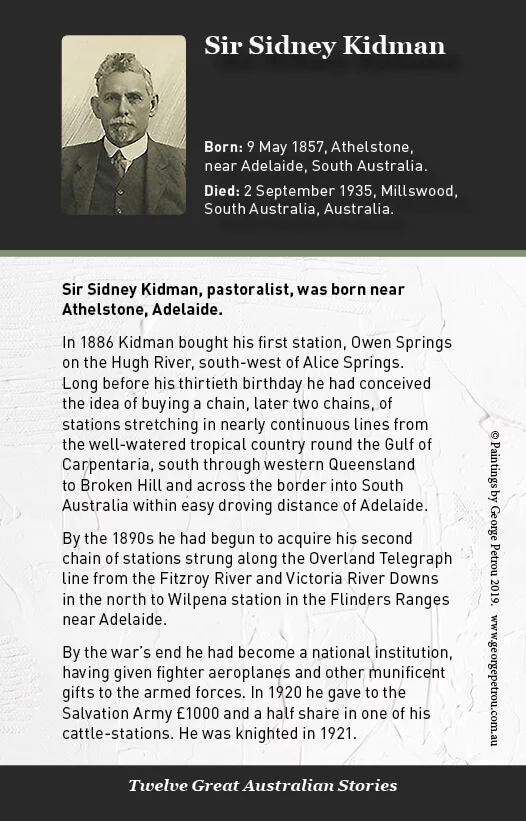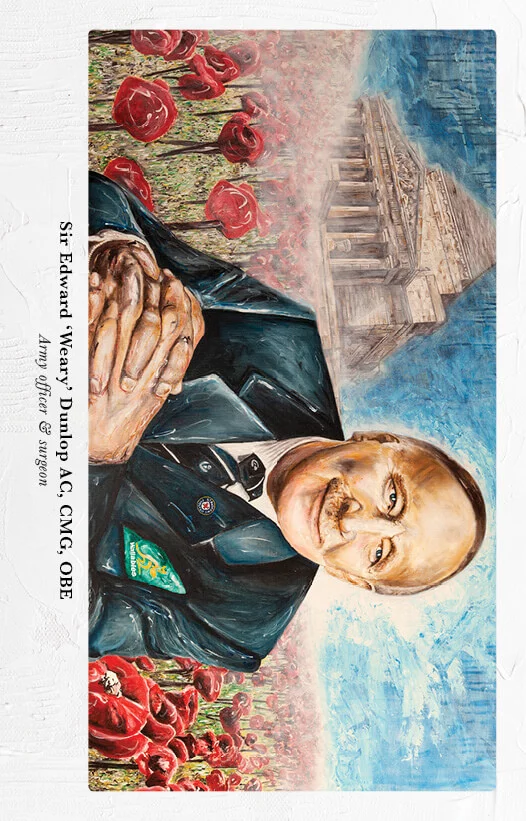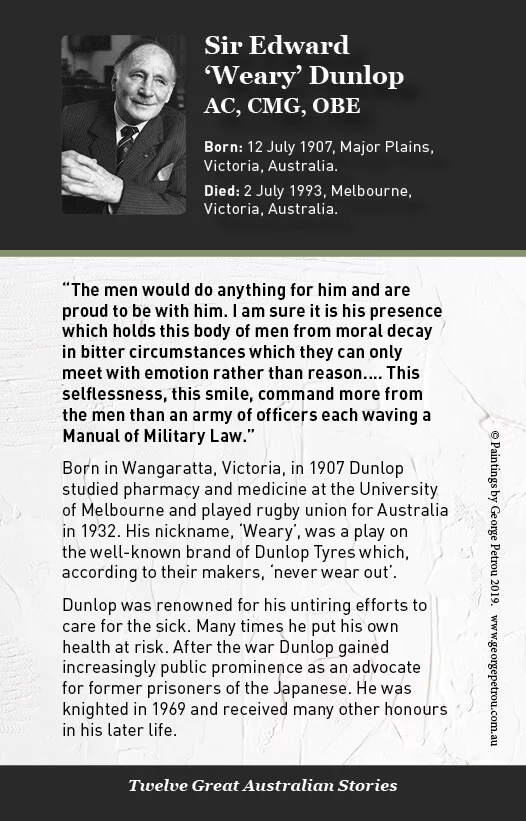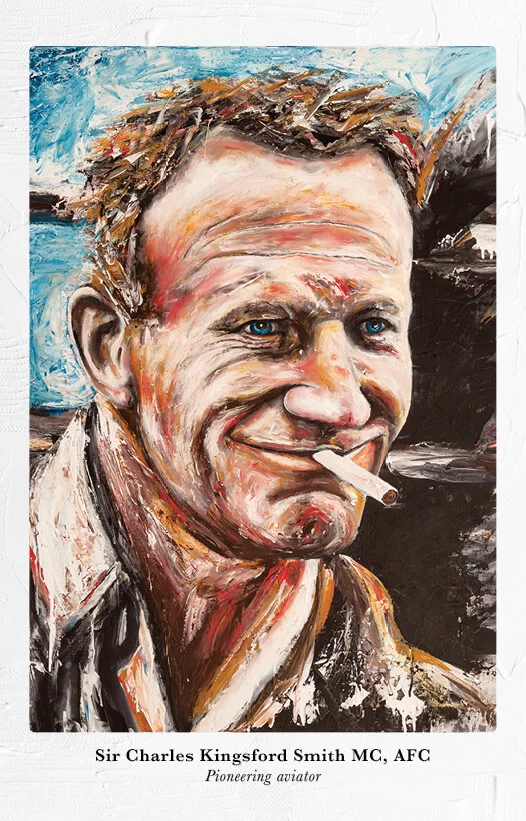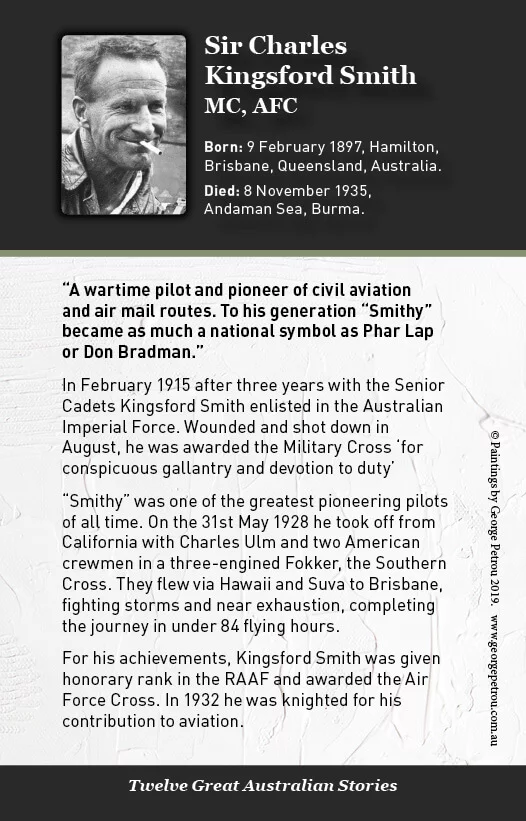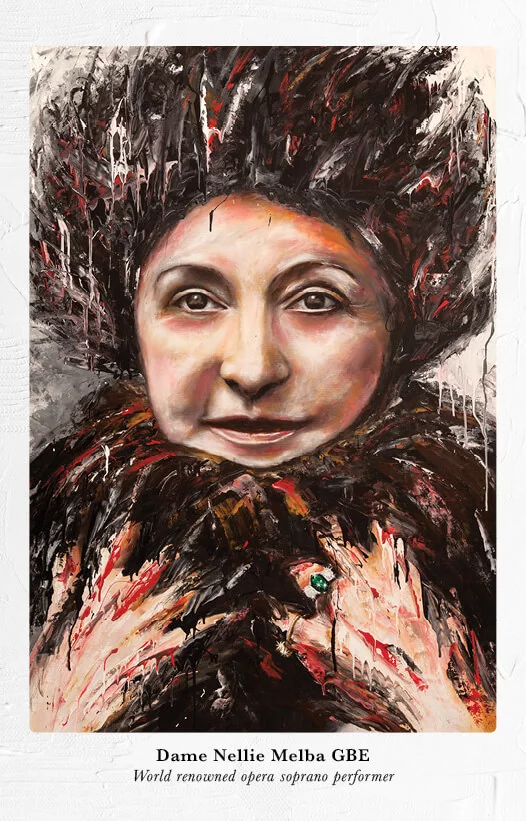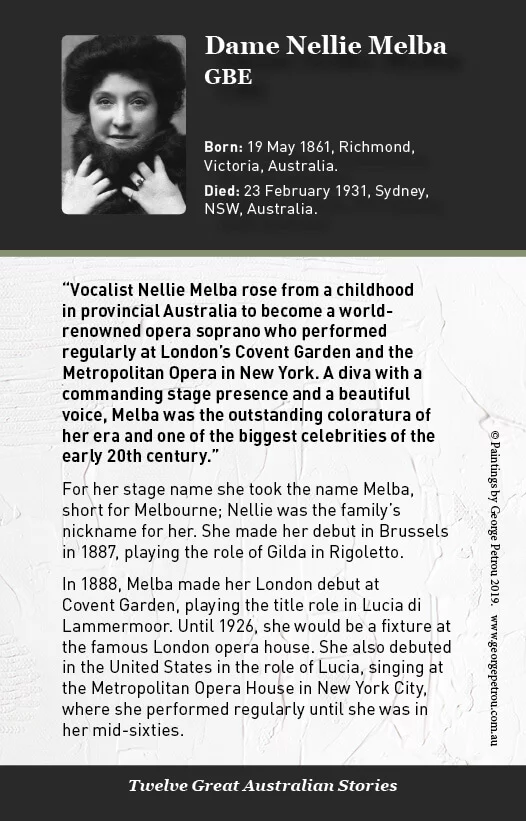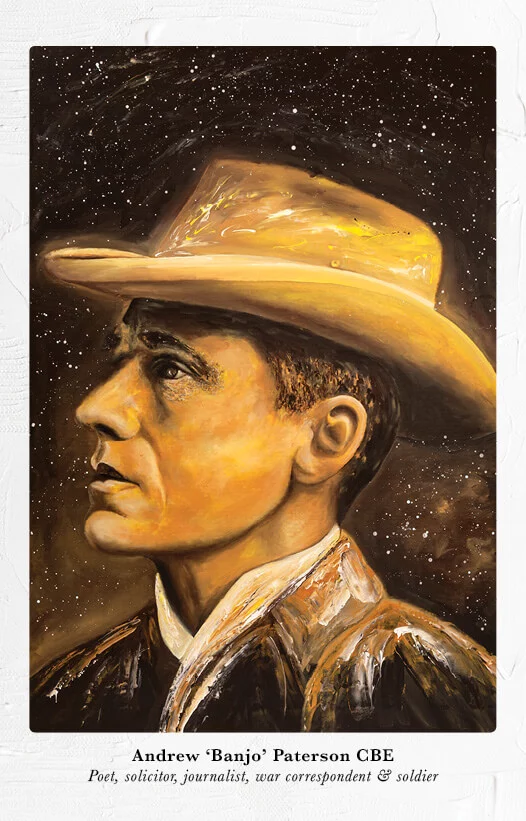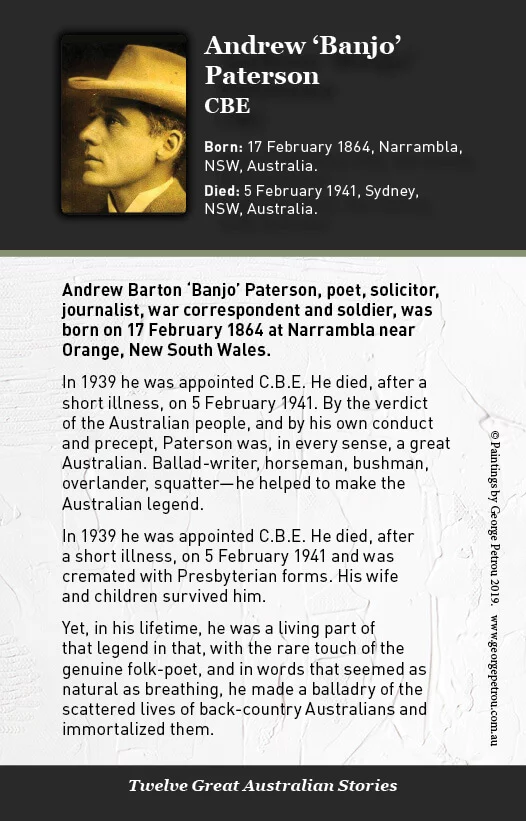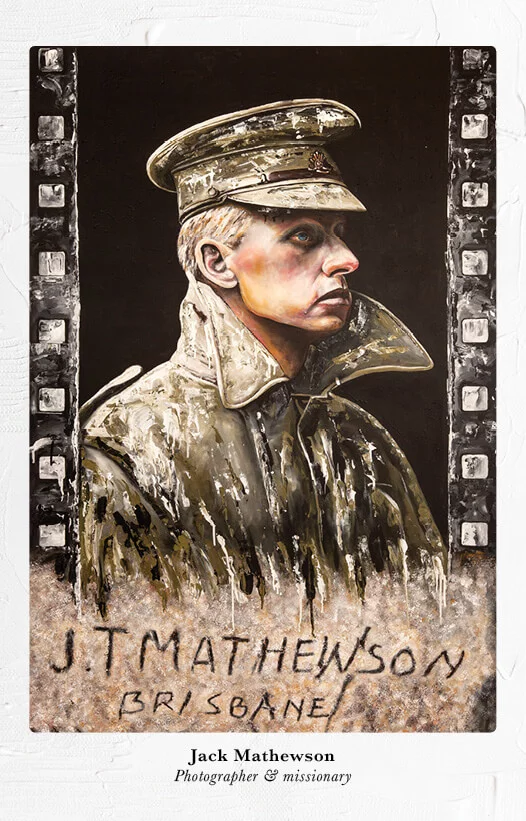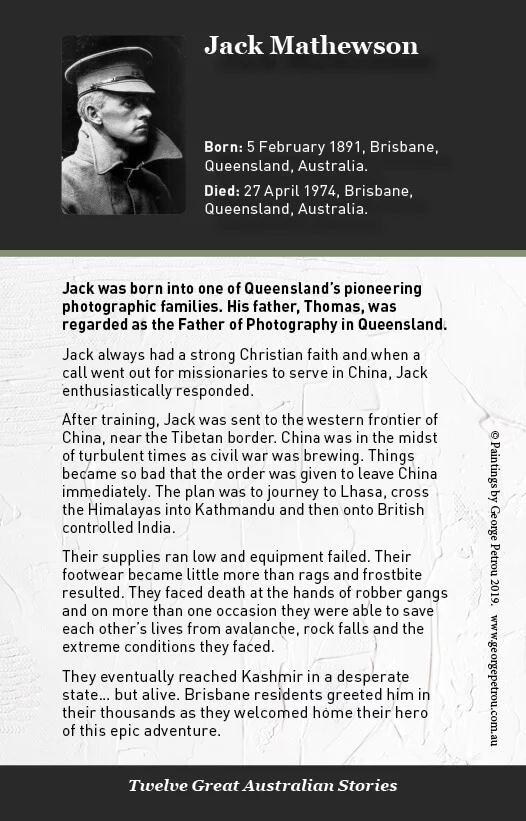 THE VICTORIA CROSS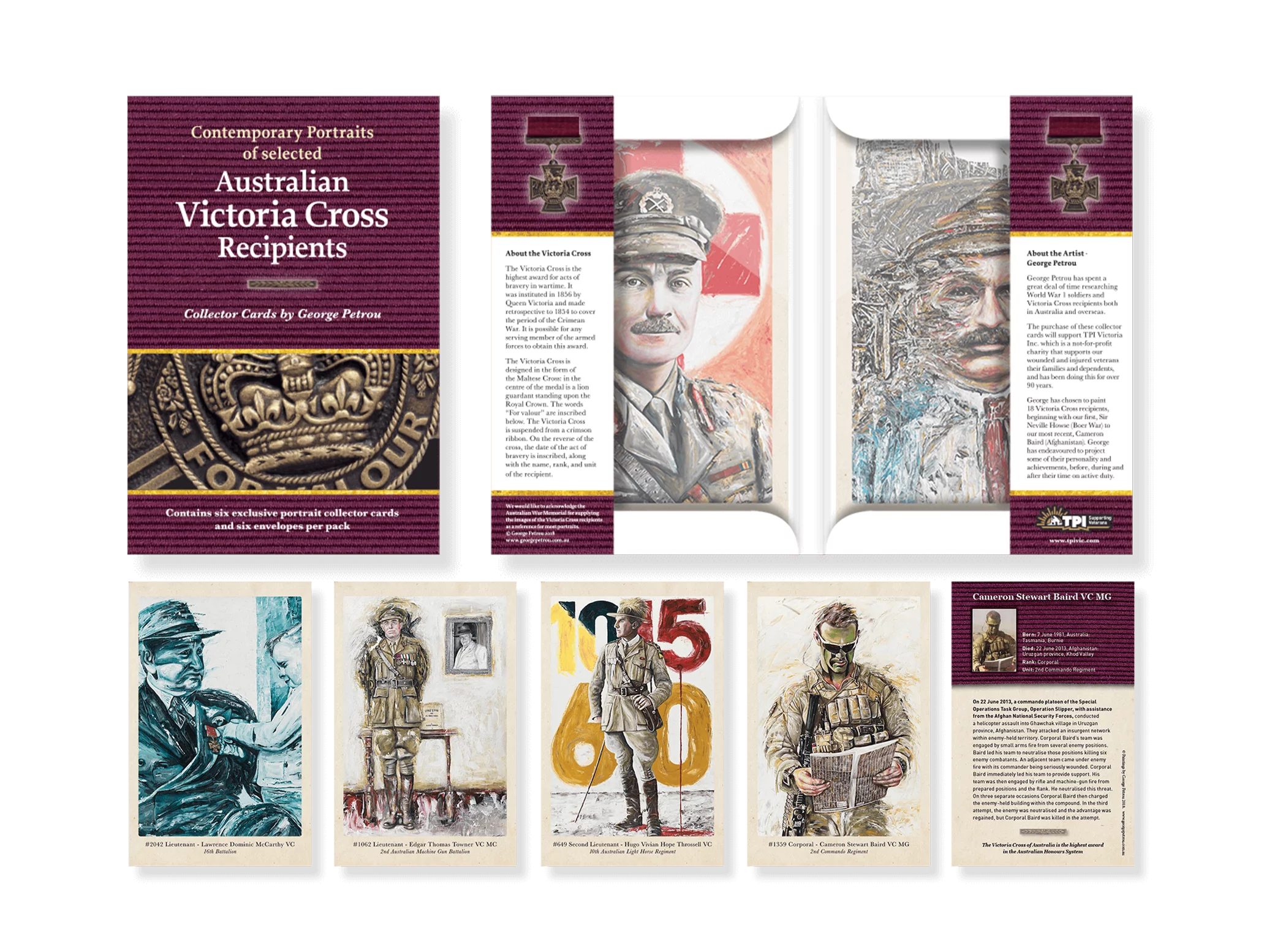 It was instituted in 1856 by Queen Victoria and made retrospective to 1854 to cover the period of the Crimean War. It is possible for any serving member of the armed forces to obtain this award. These are just twelve of my favourite Australians stories from all varying walks of life. Starting with Sir Sidney Kidman born in 1888, right through to Tim Britten who is a currently serving police officer in Western Australia, today.
SET 1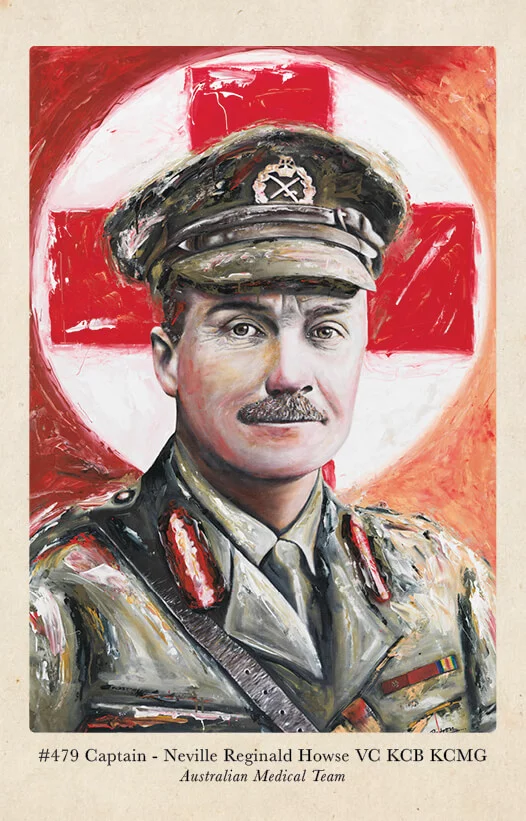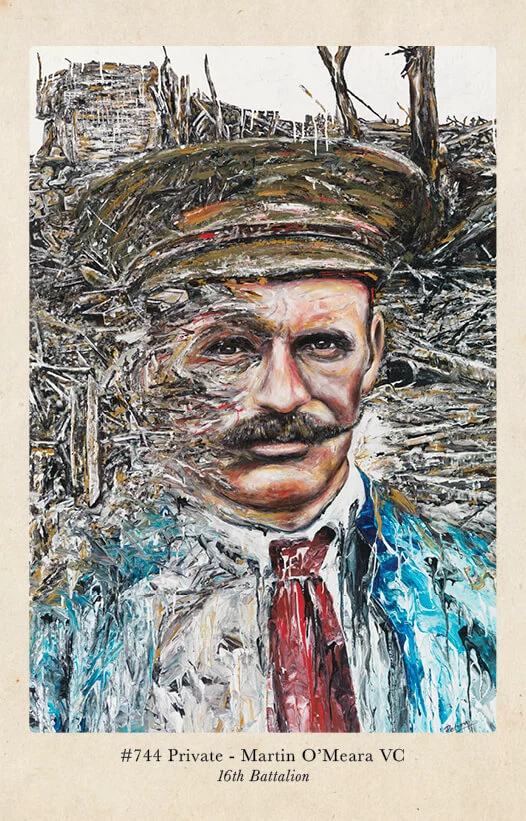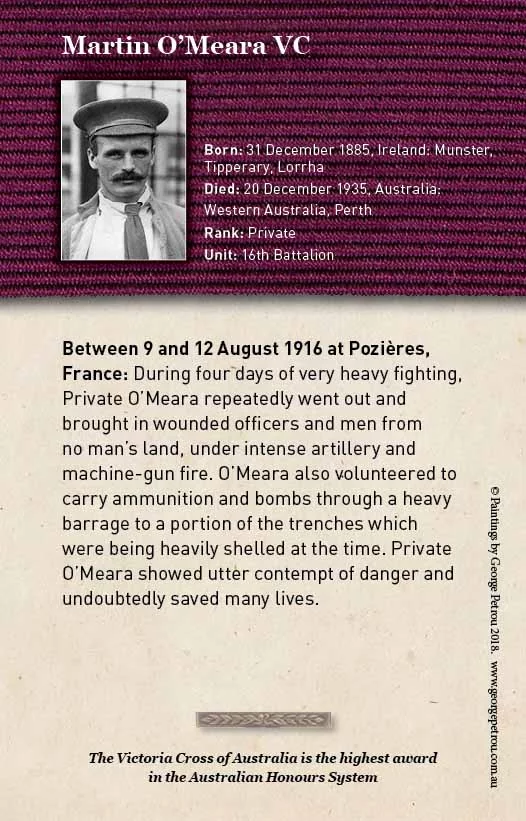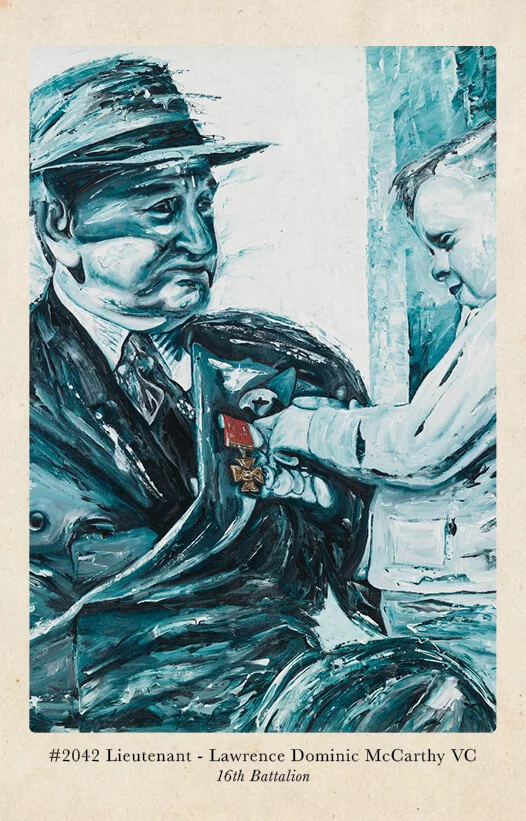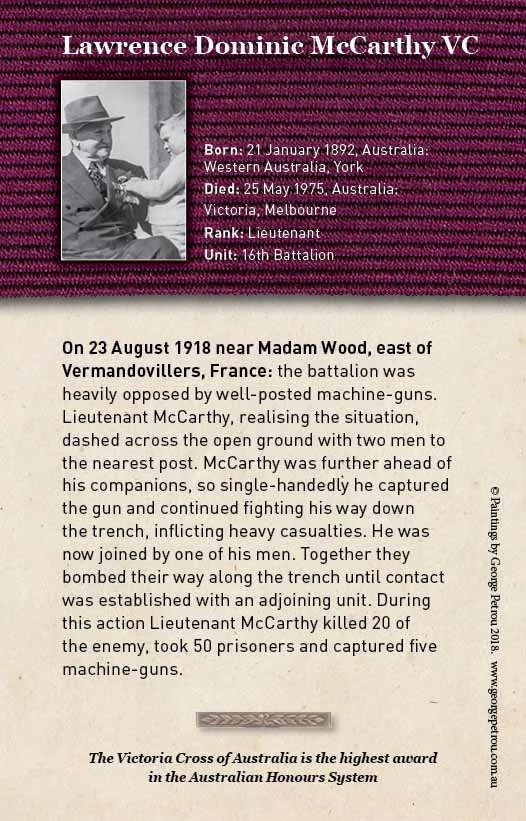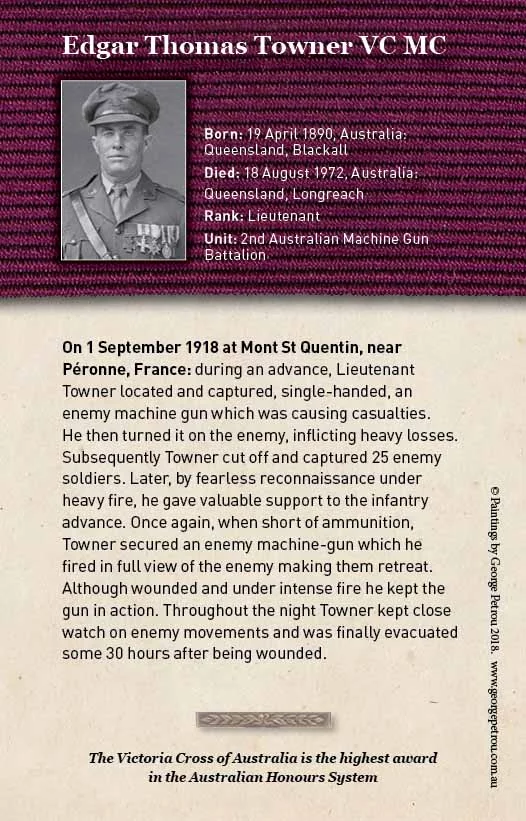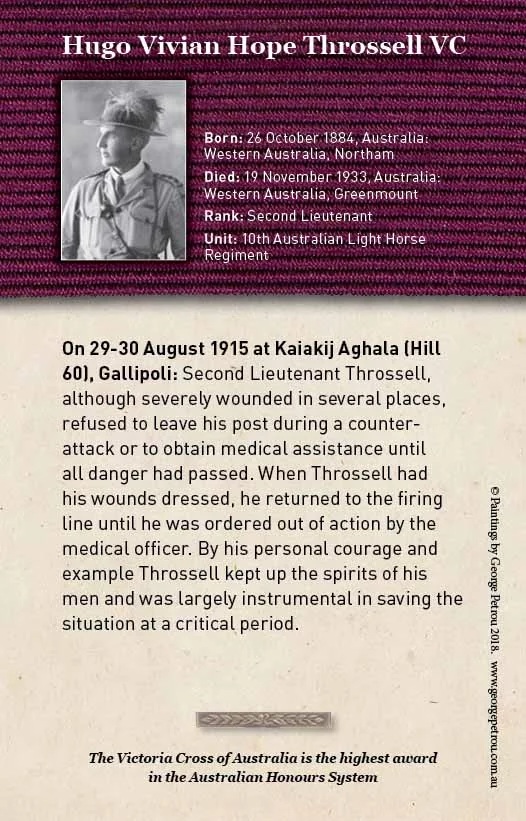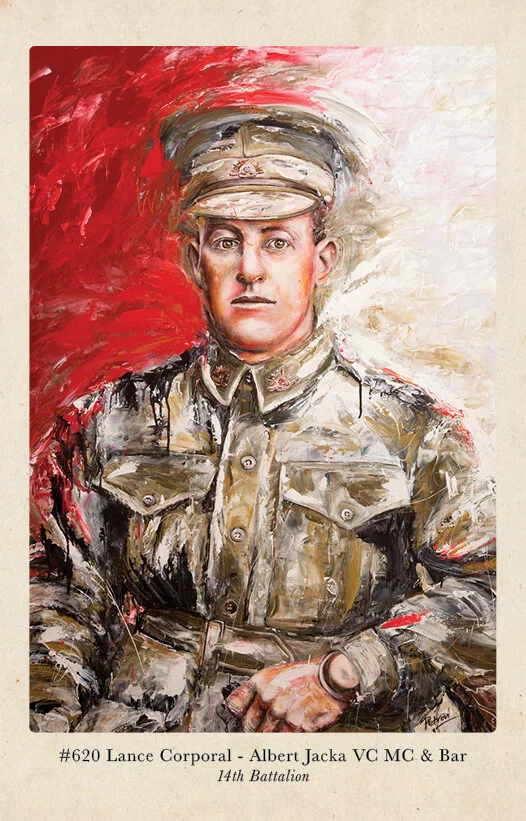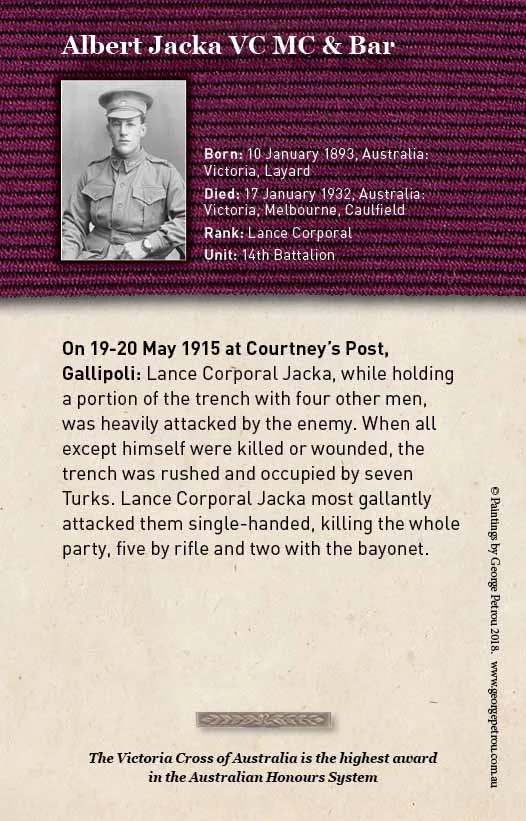 SET 2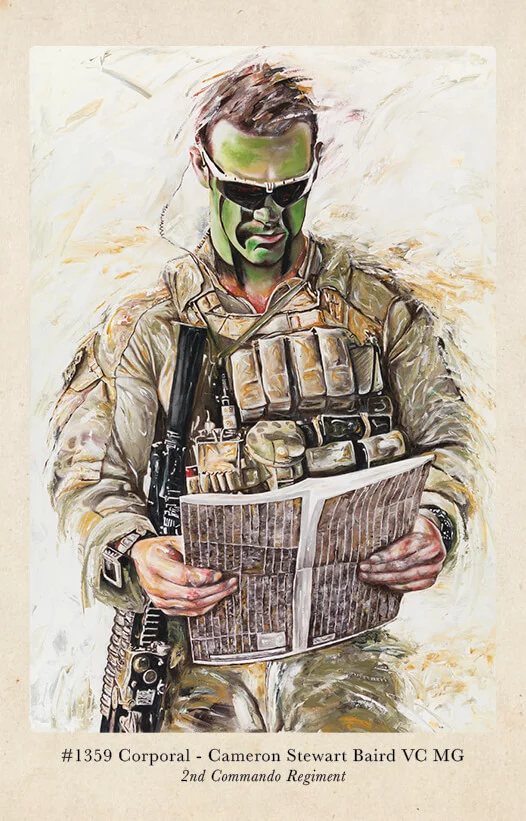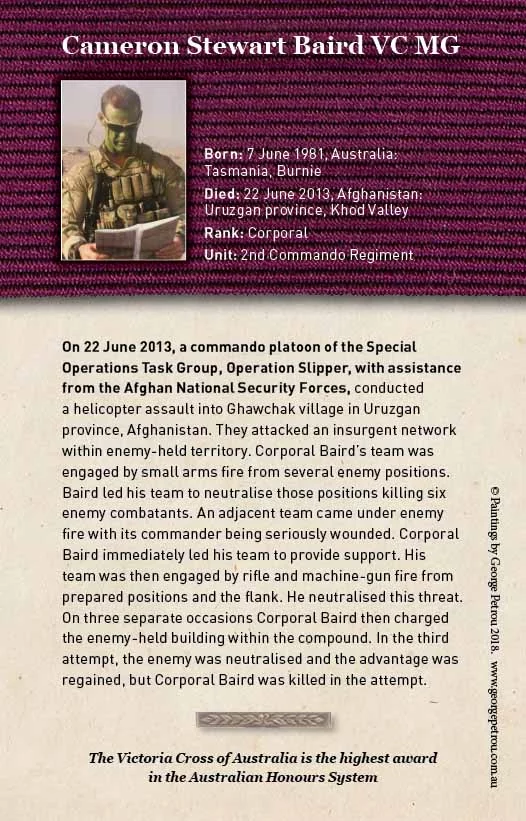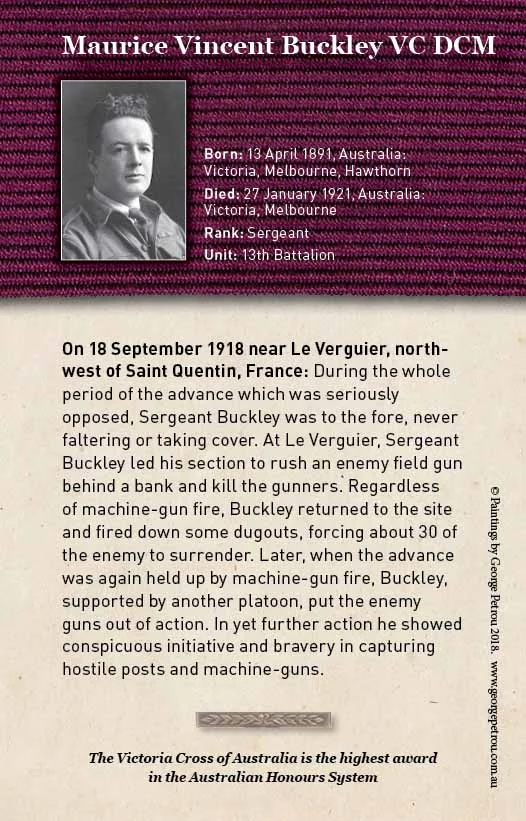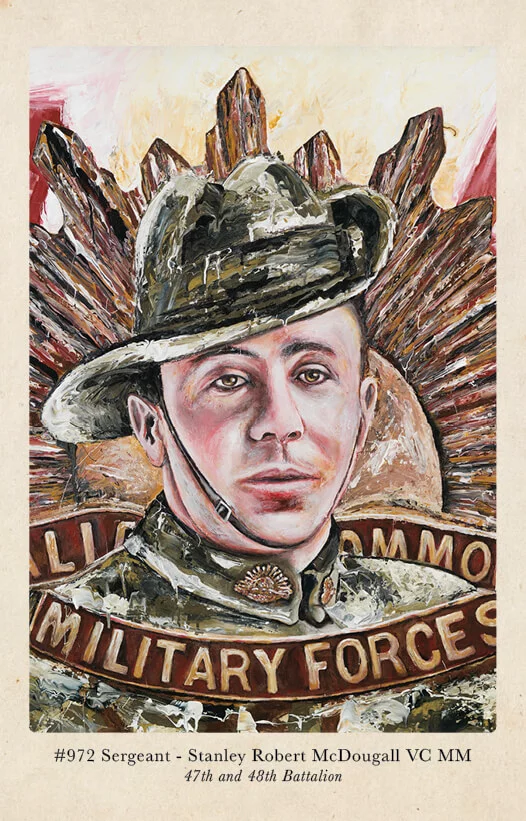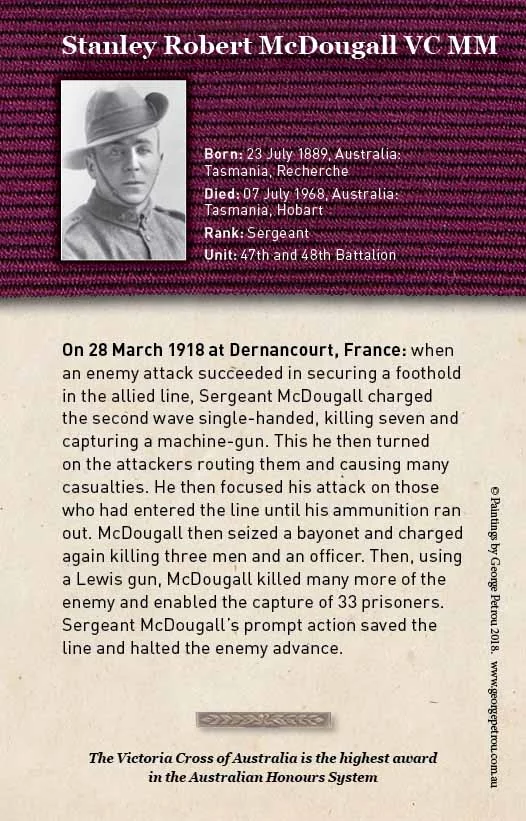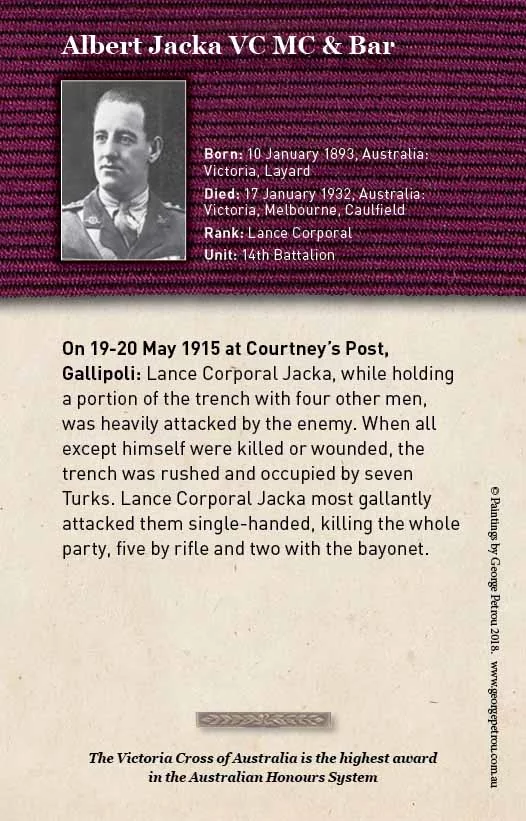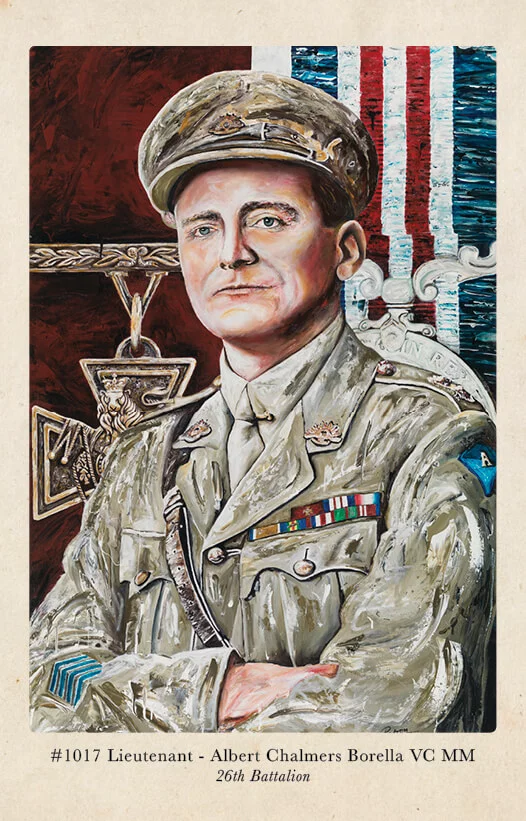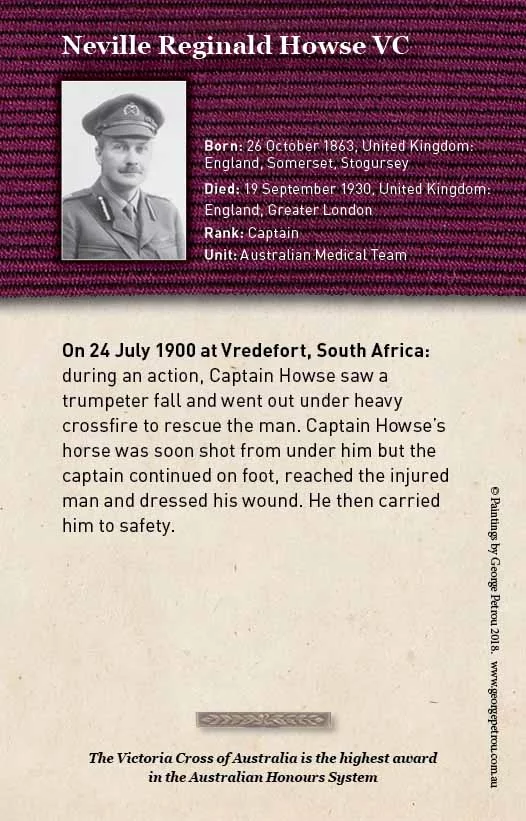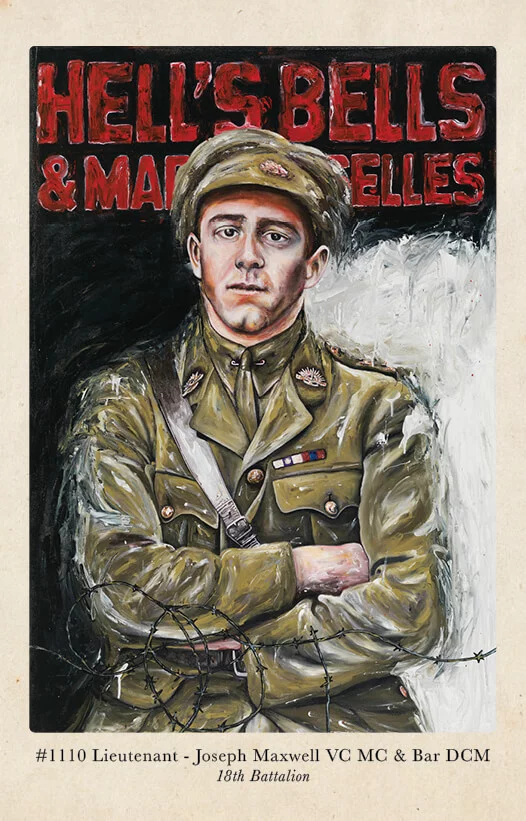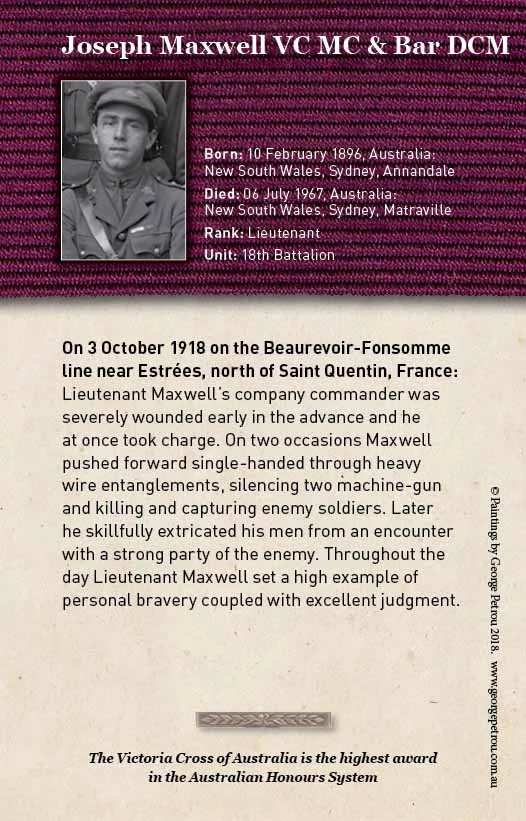 SET 3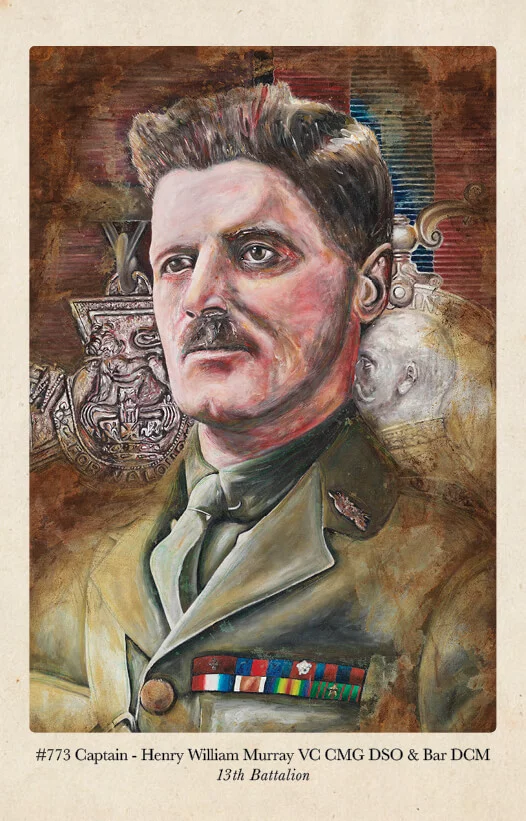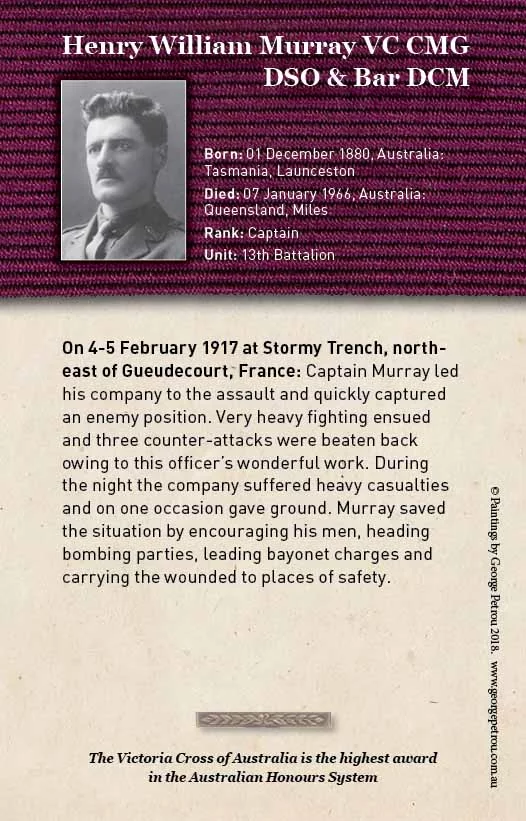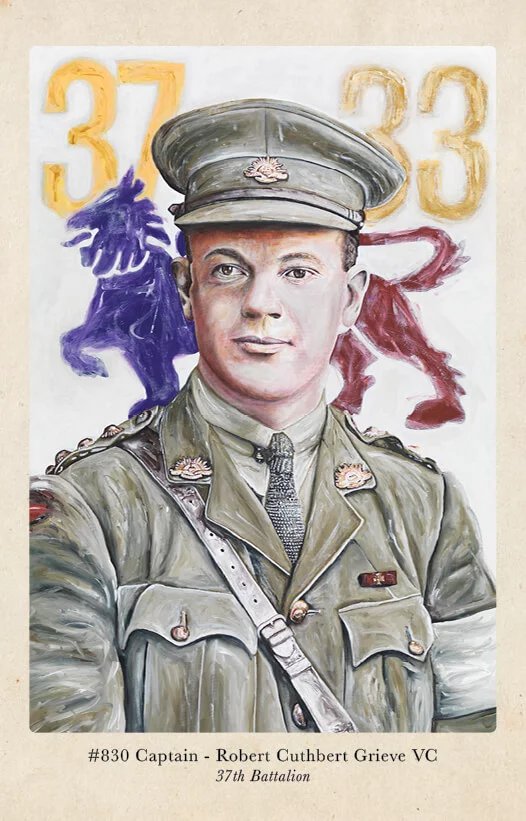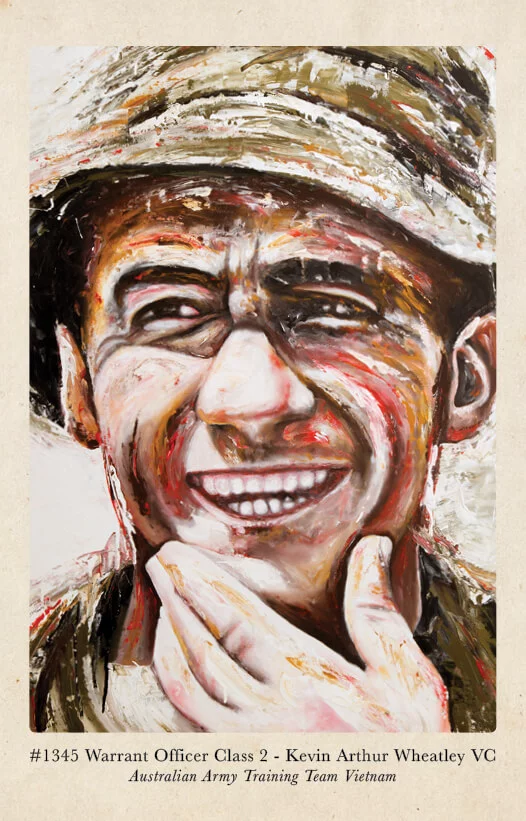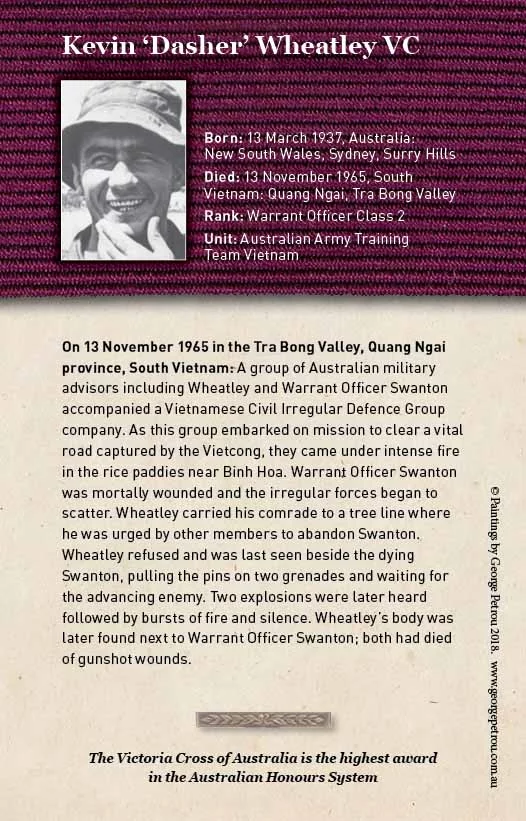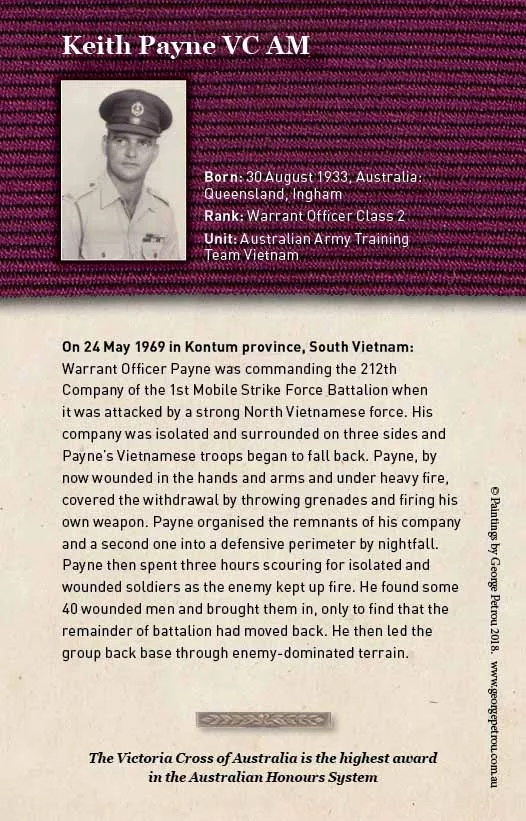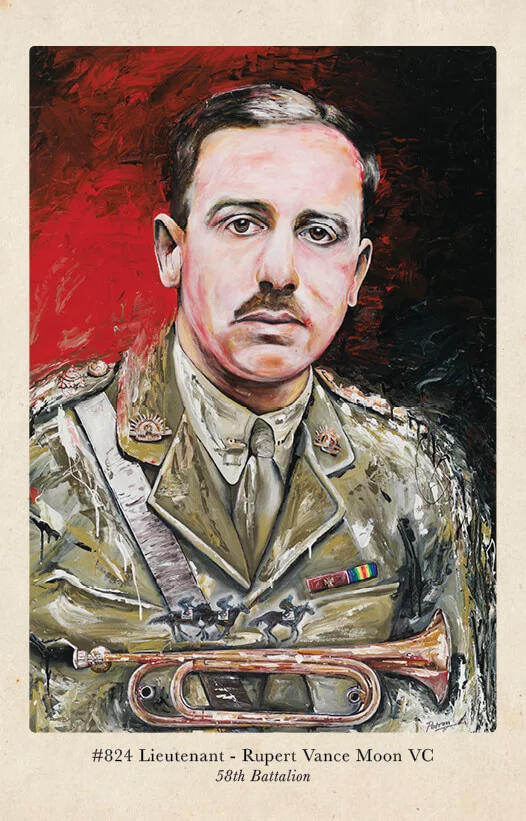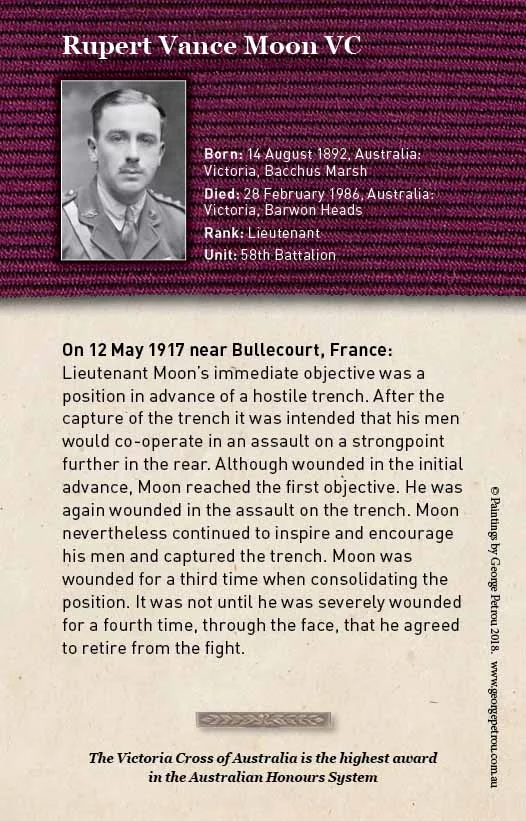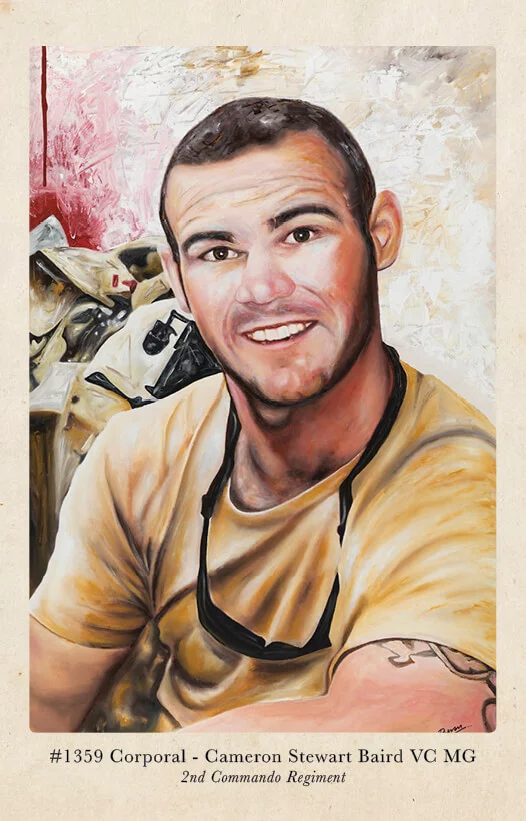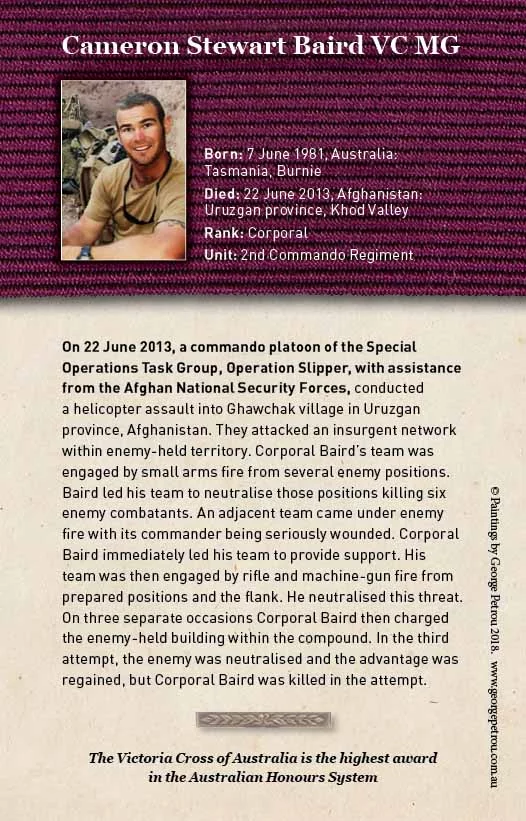 THE LOST DIGGERS OF VIGNACOURT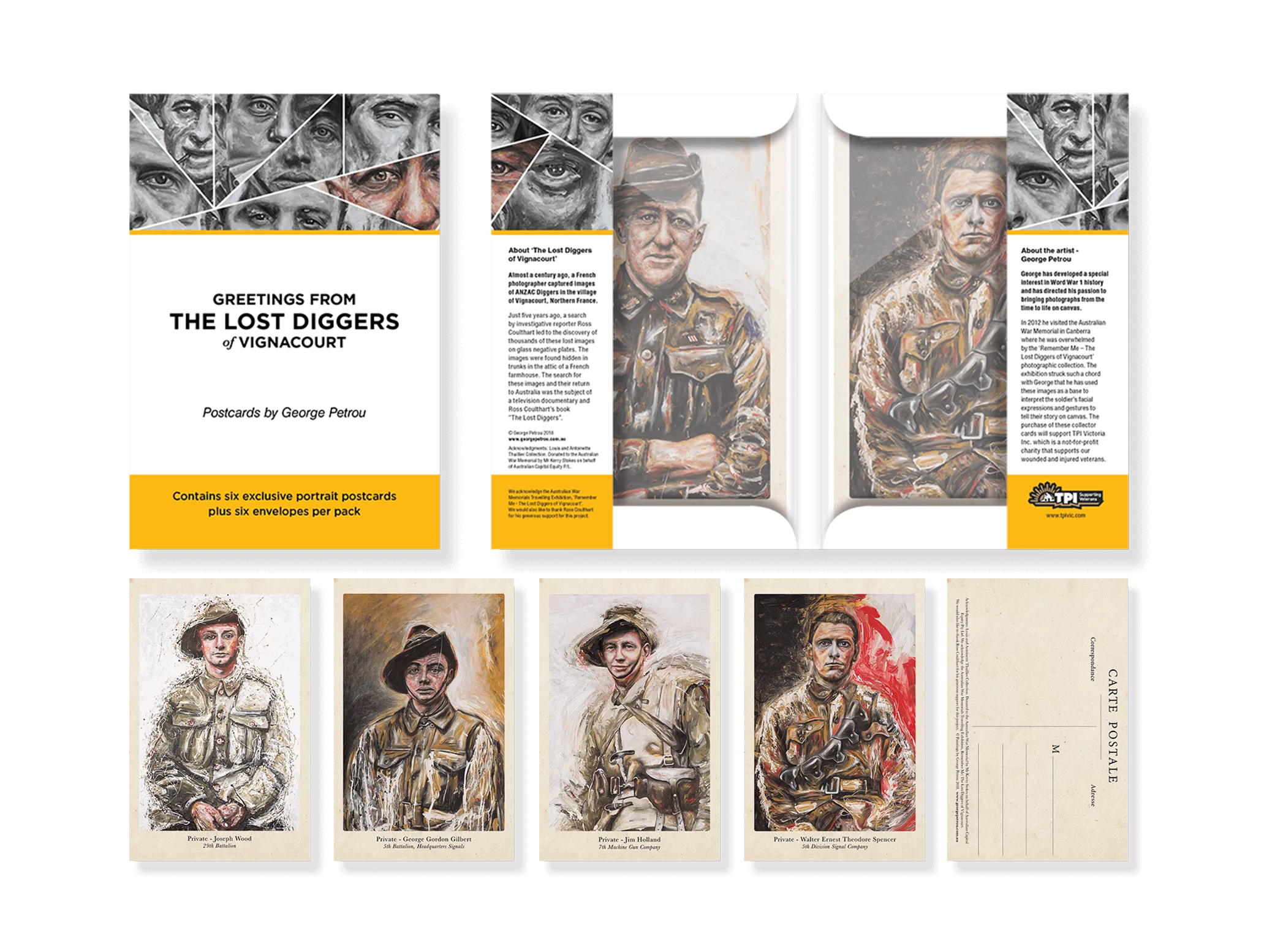 Almost a century ago, a French photographer captured images of ANZAC Diggers in the village of Vignacourt, Northern France.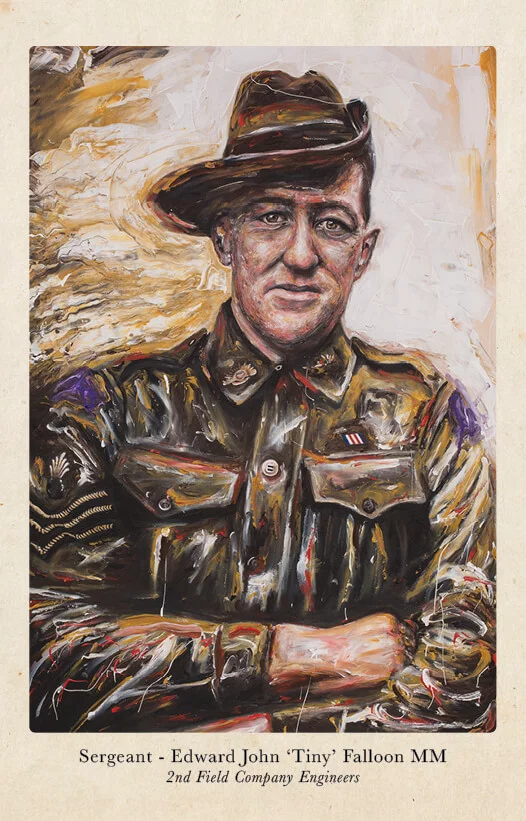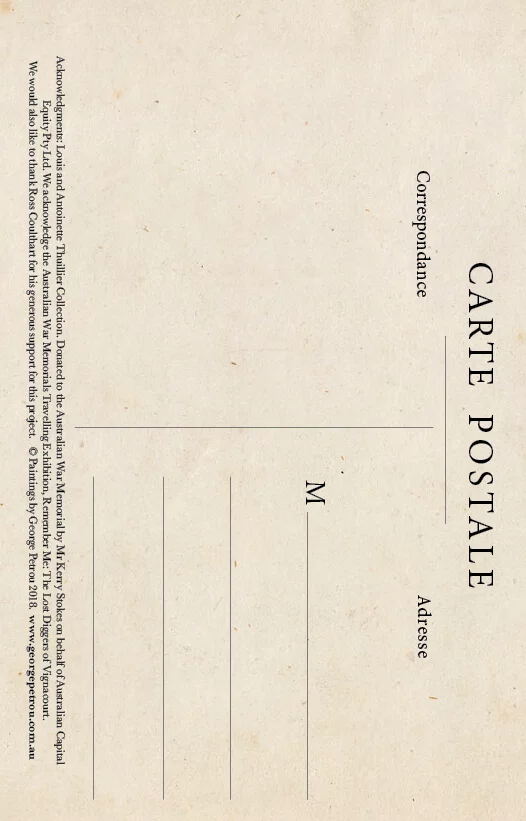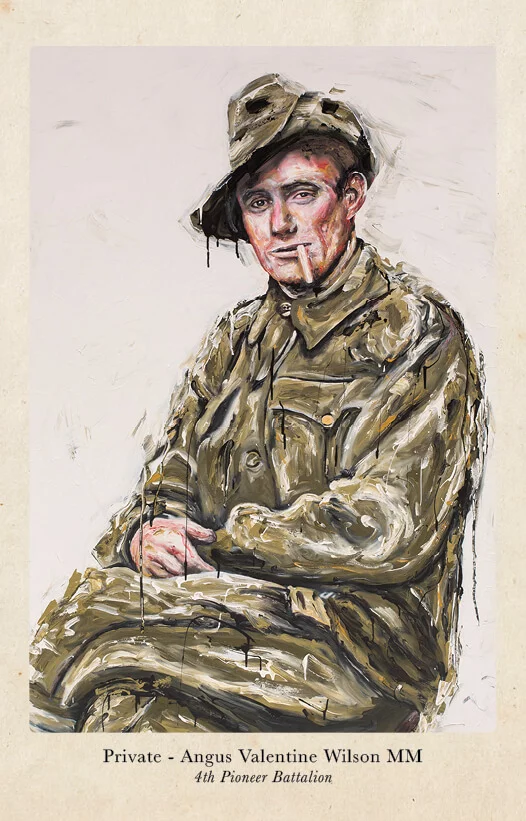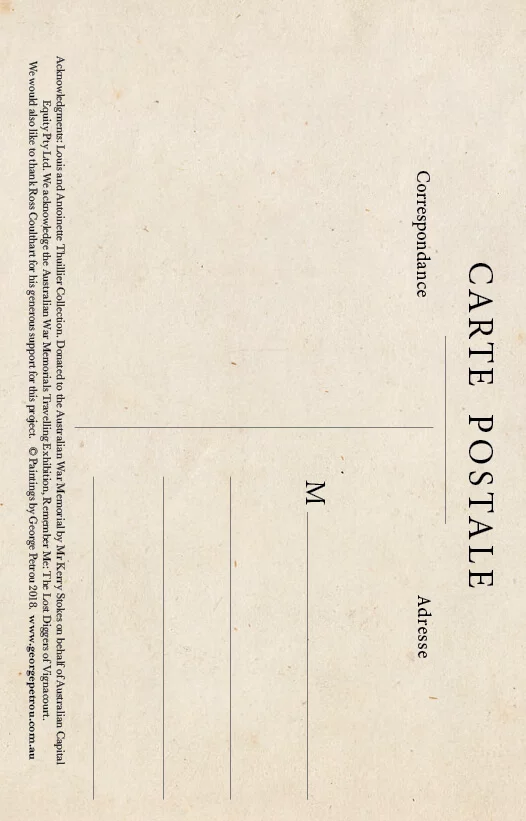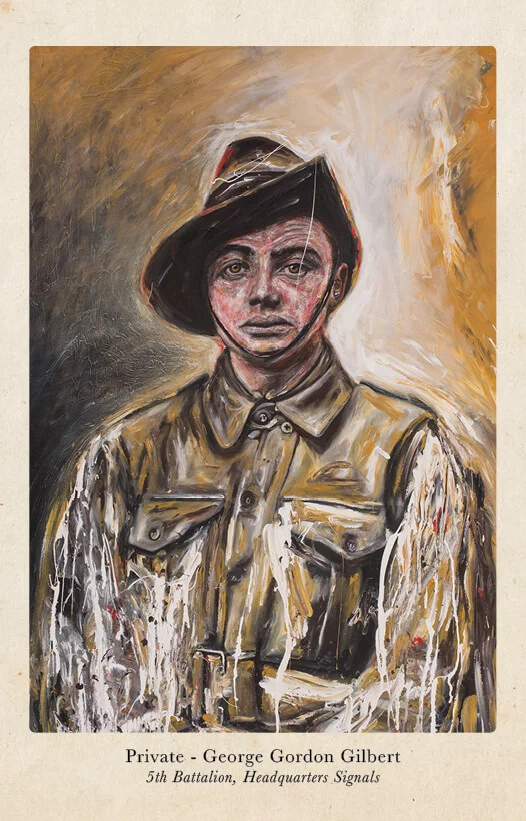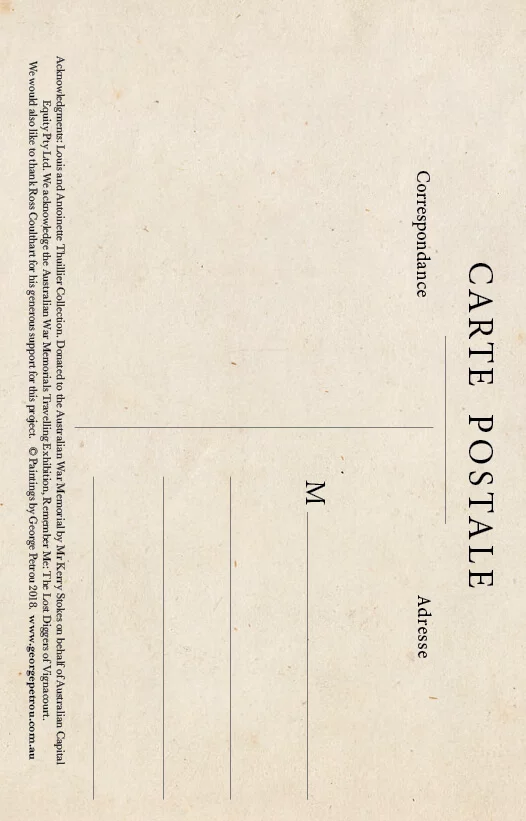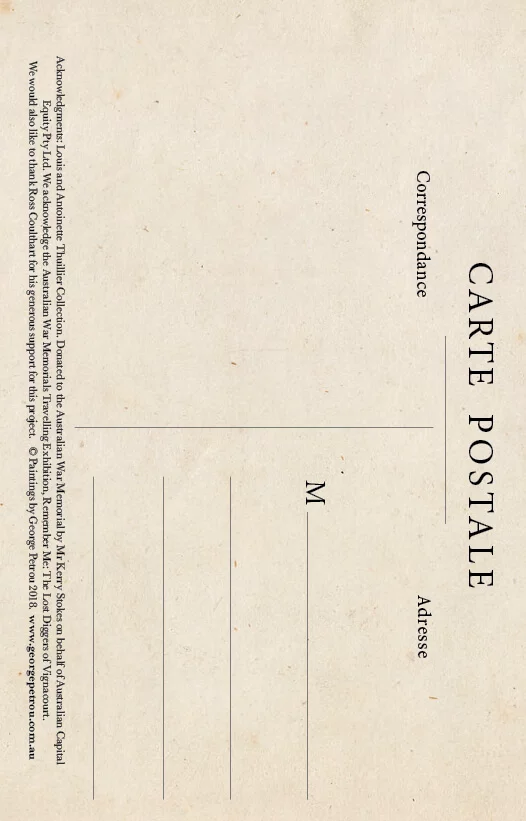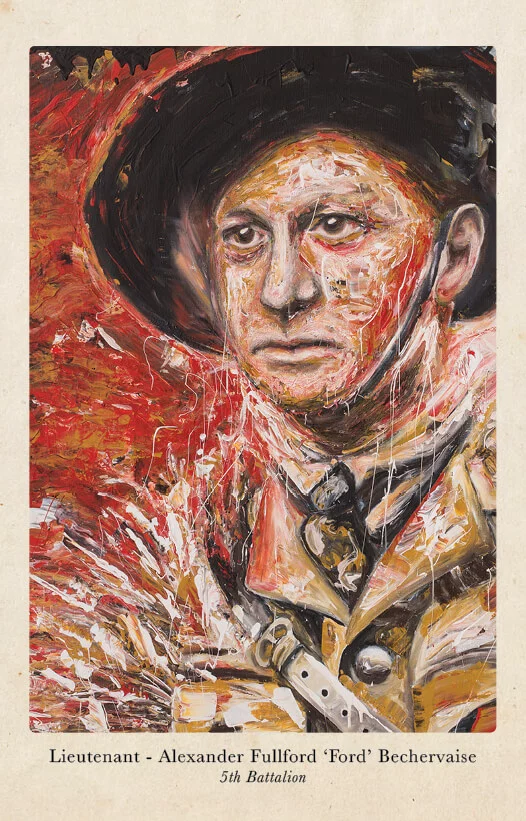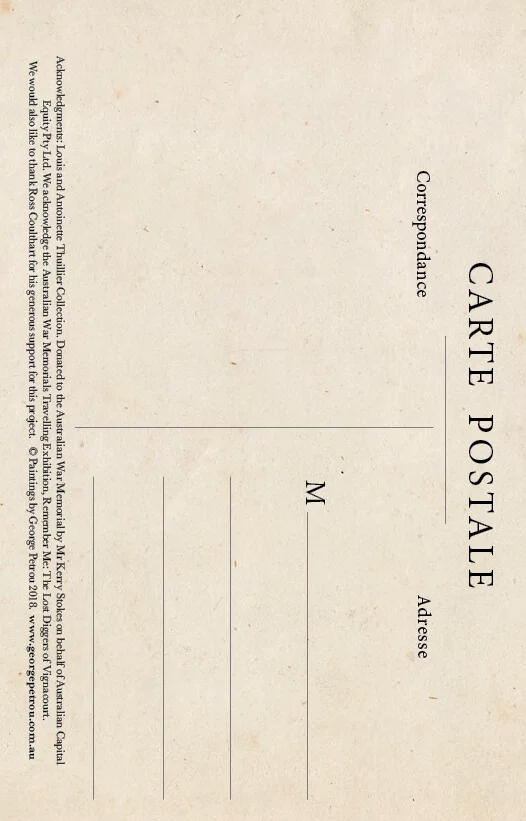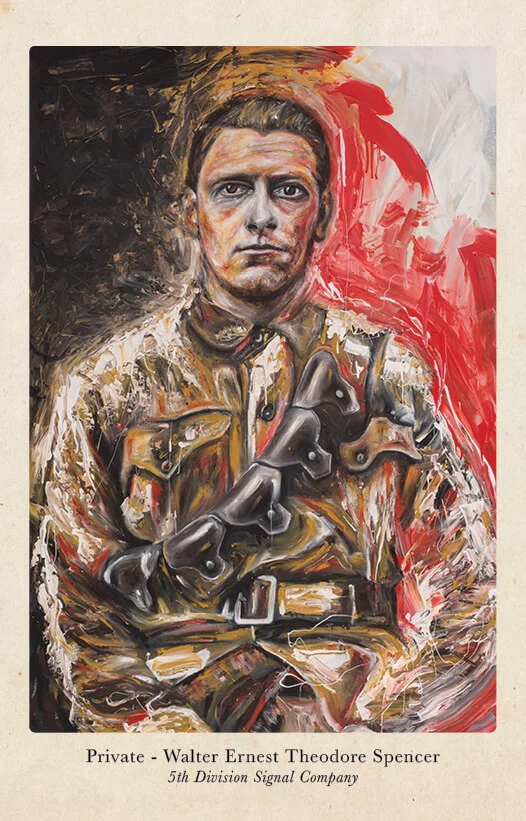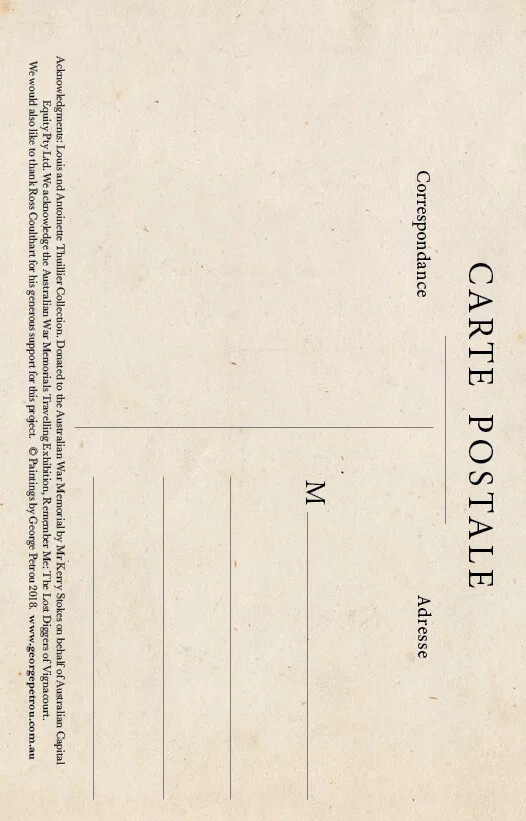 SET 2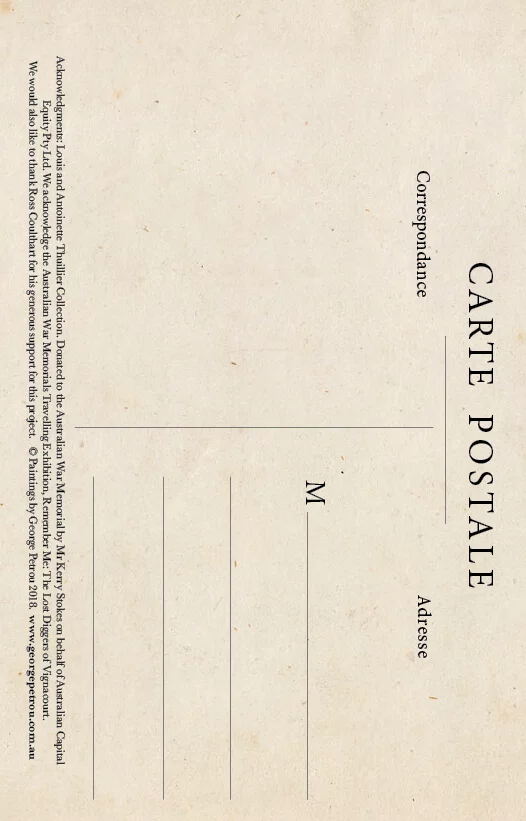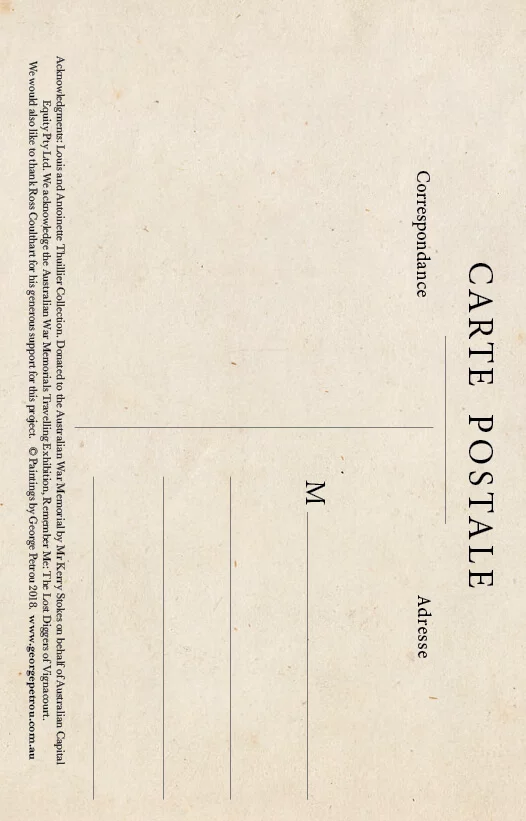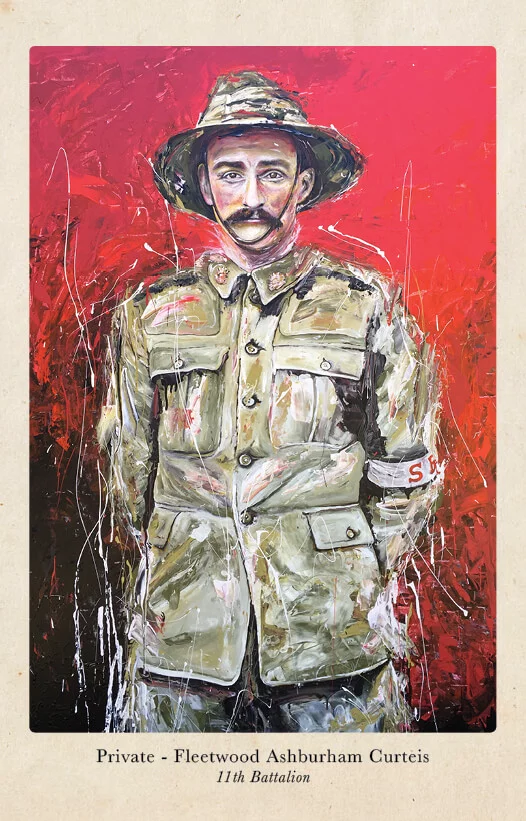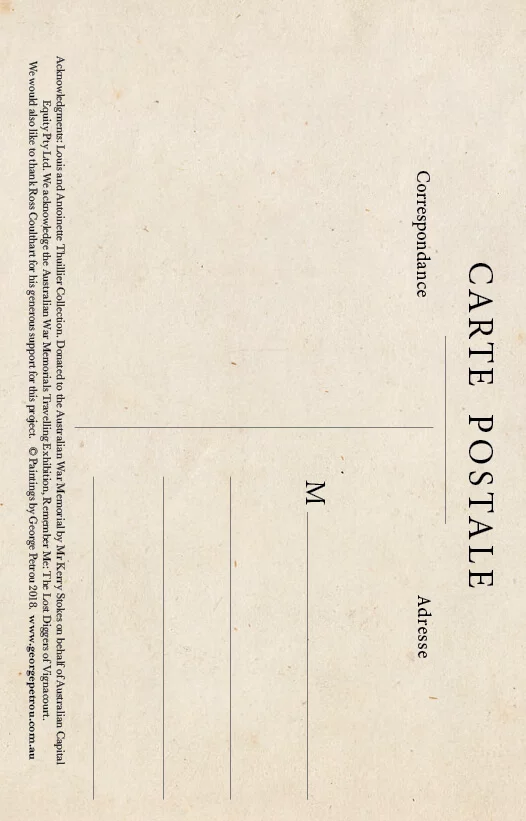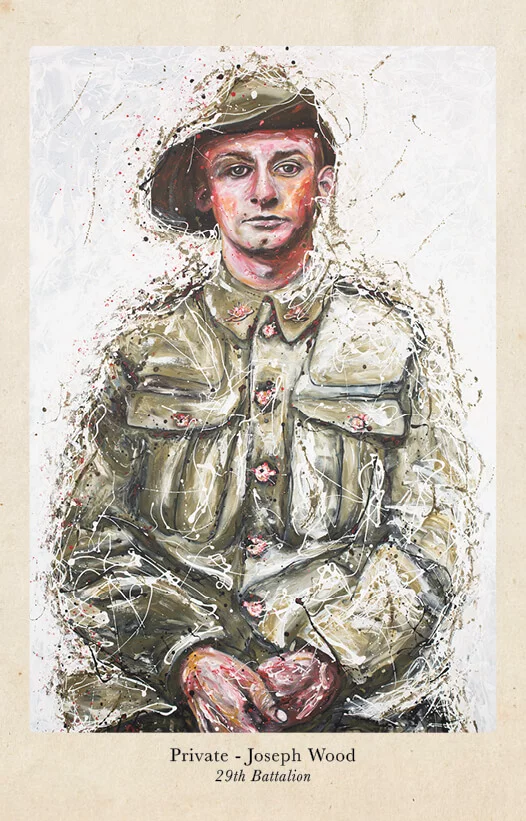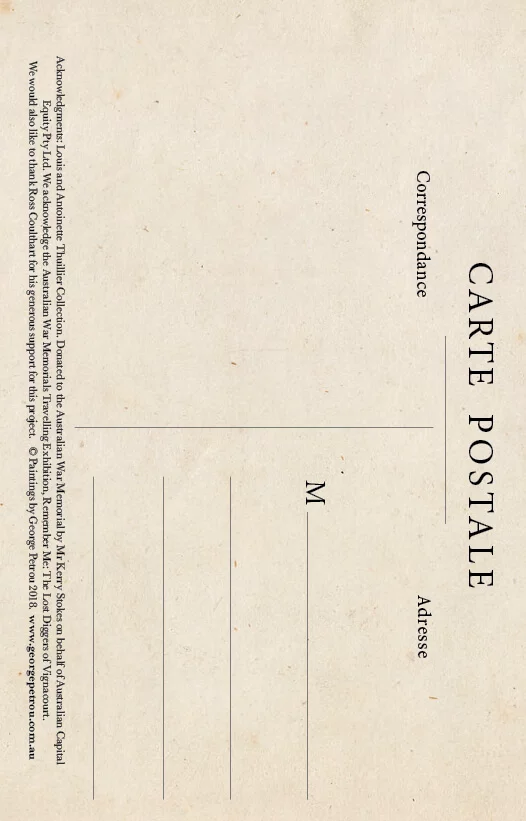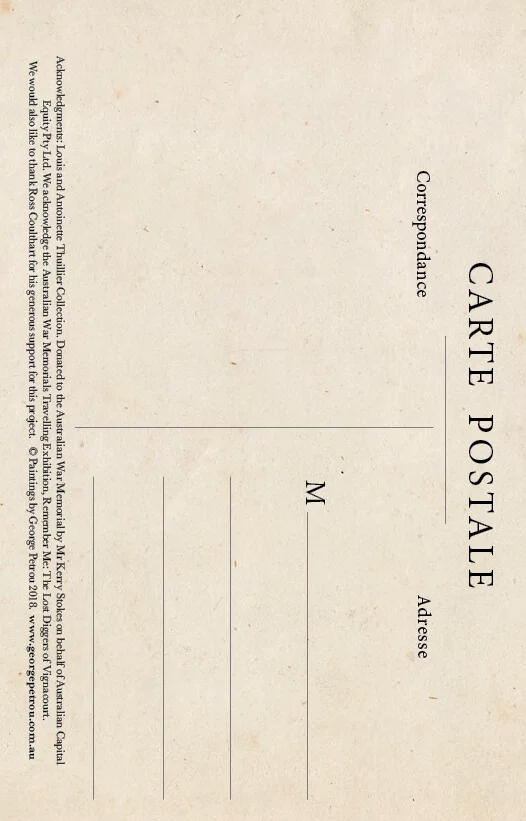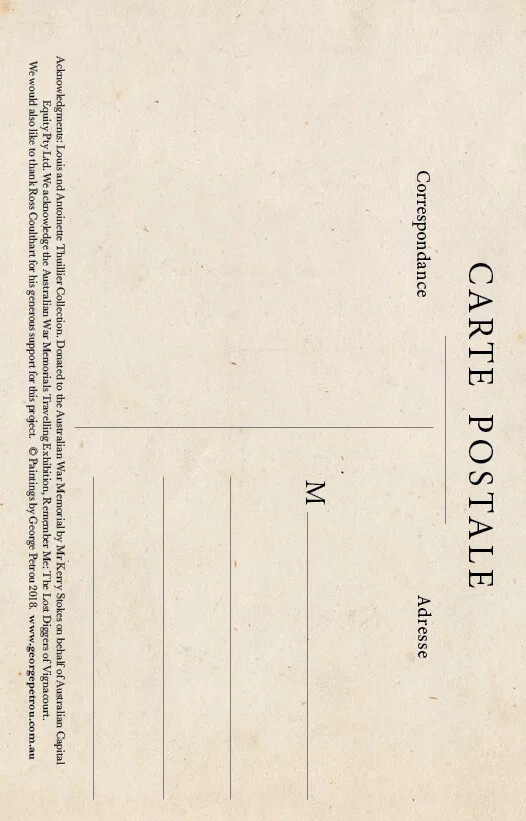 SET 3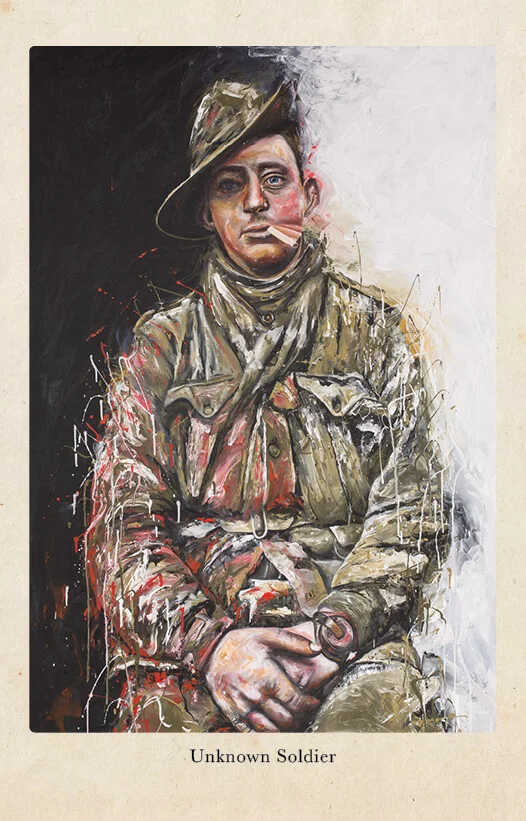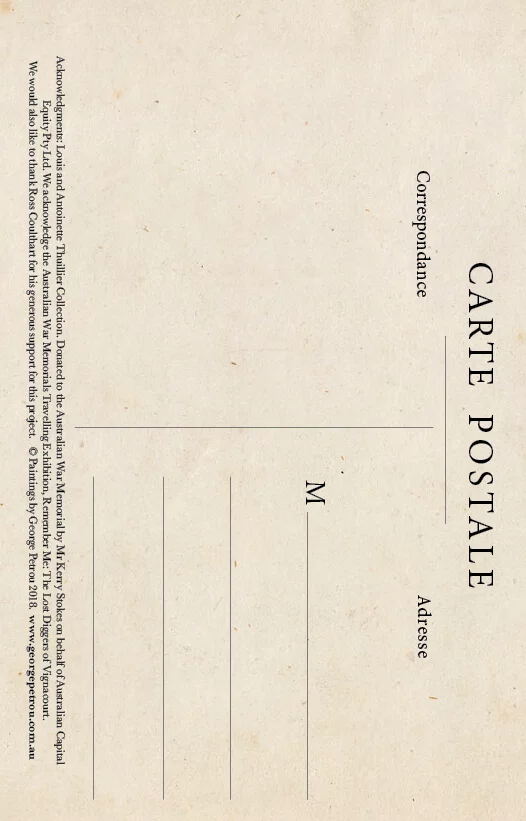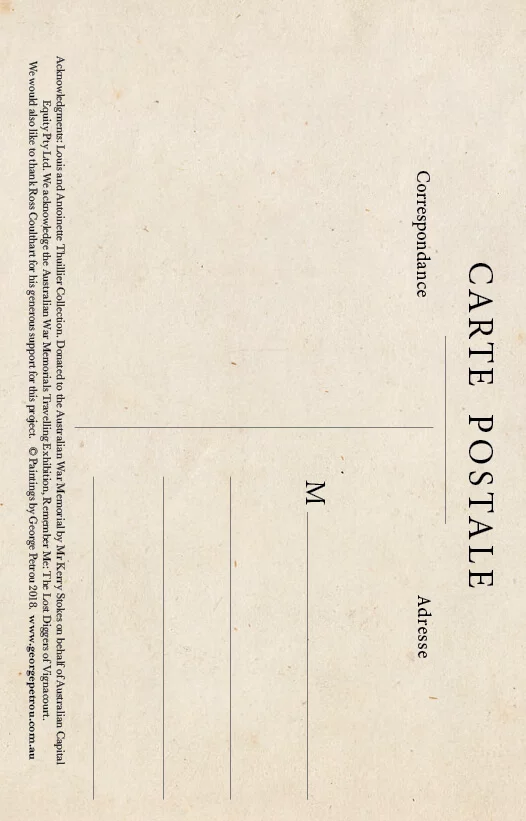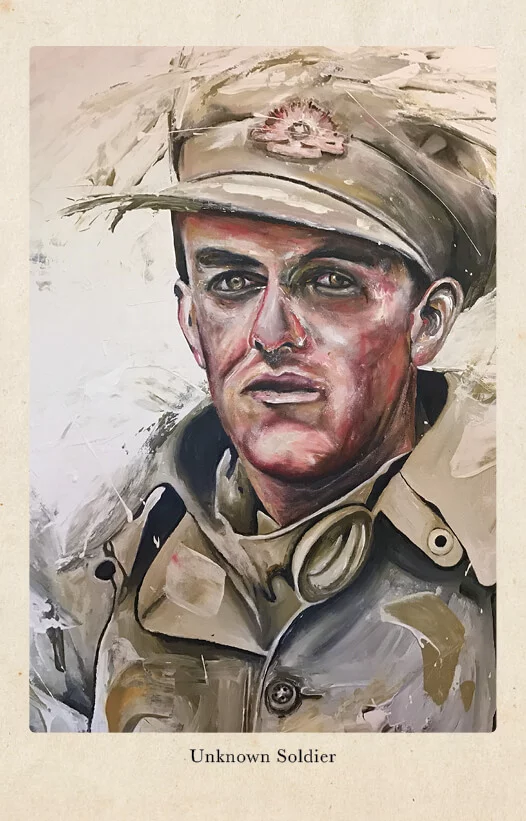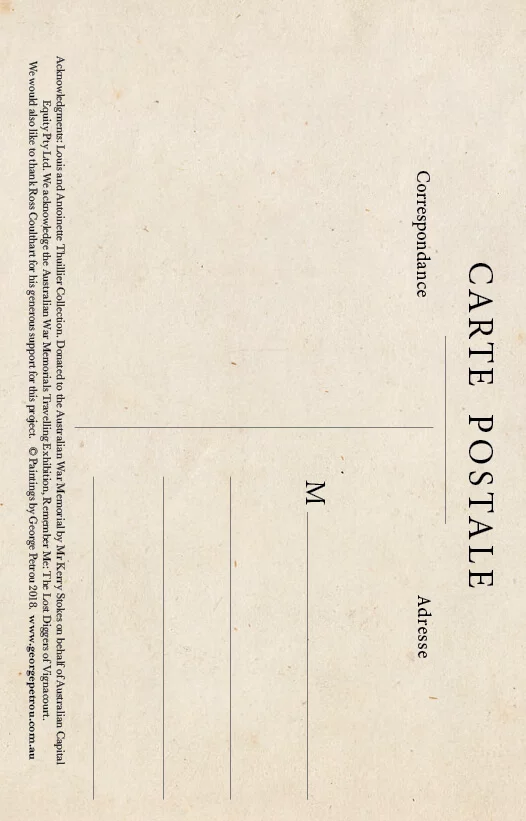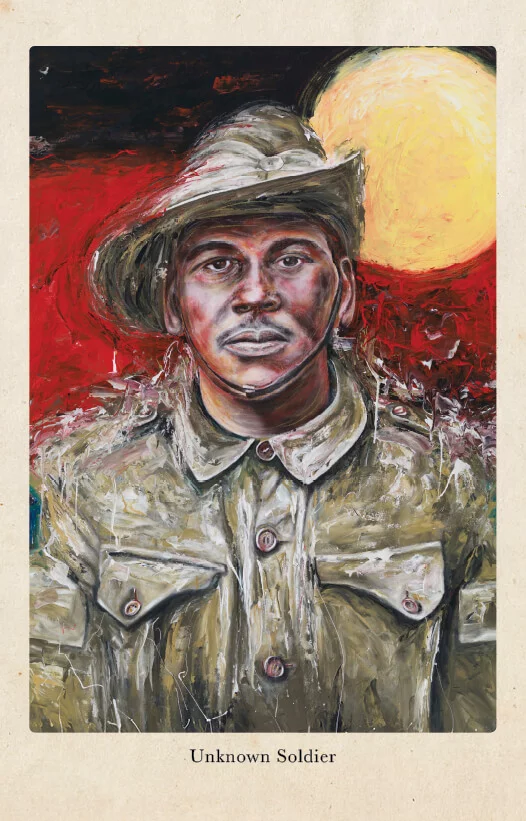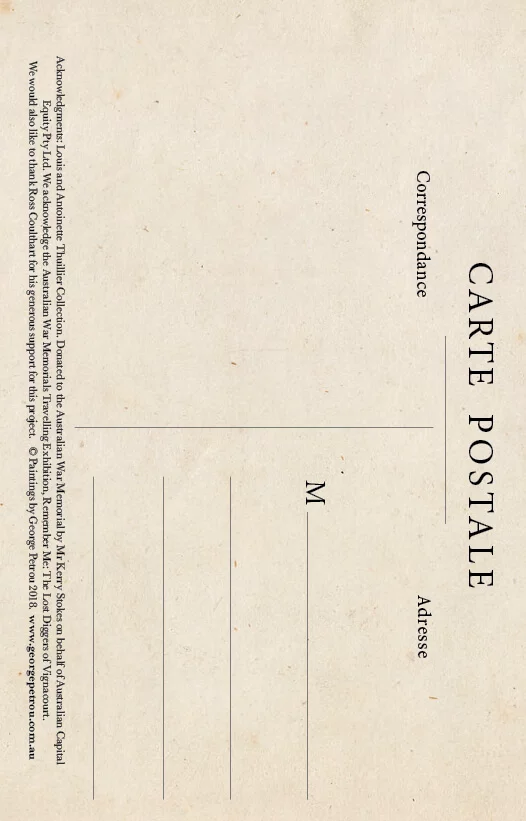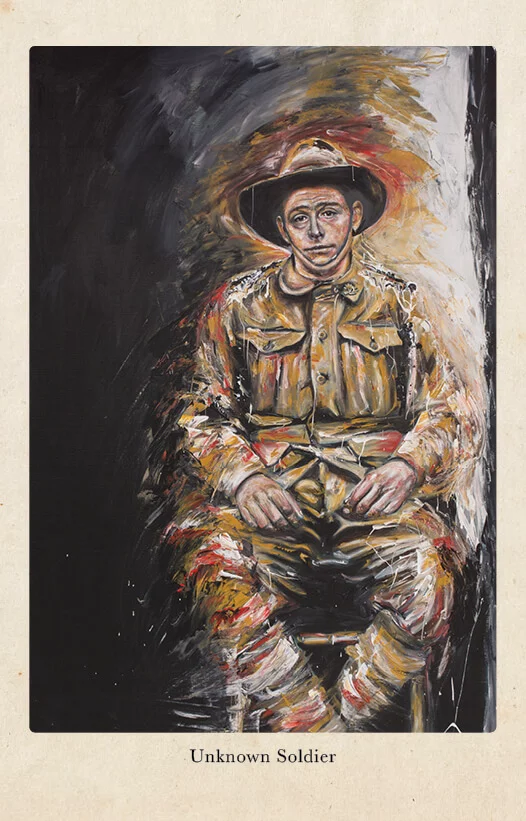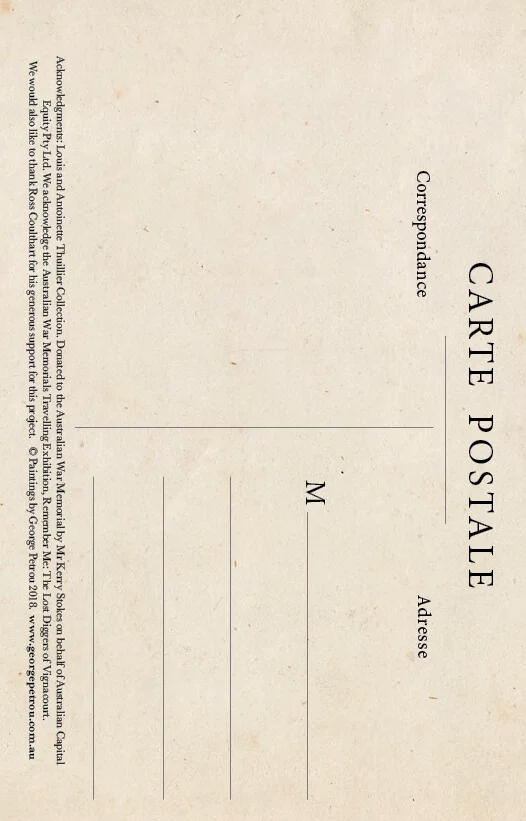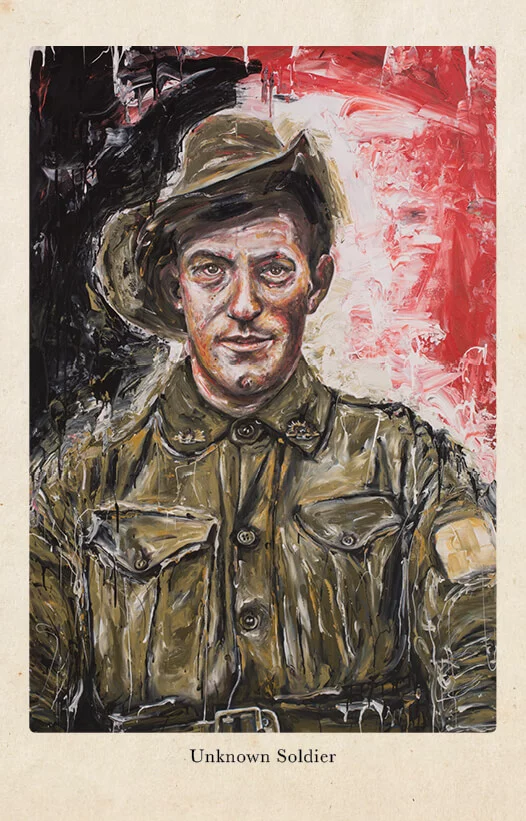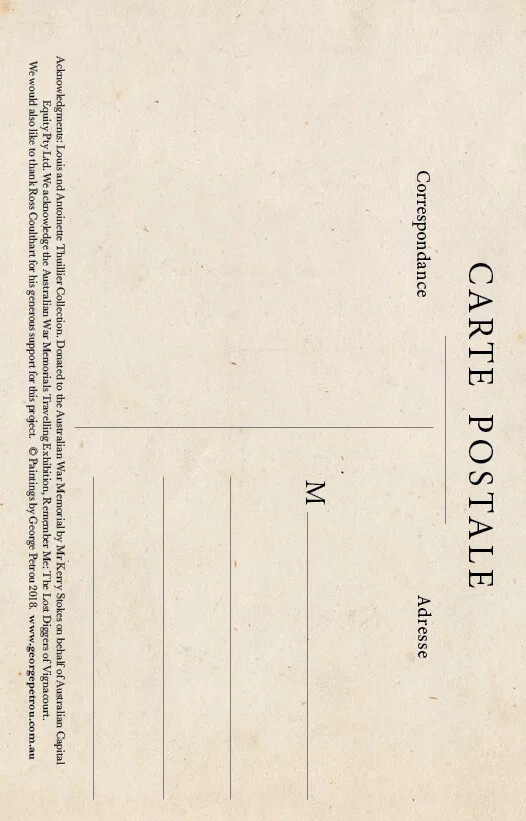 LIMITED POSTERS PRINTS
A set of 6 Limited Poster Prints included in the Limited and Collectors editions of the Art of Sacrifice. Measuring 285 x 245mm, these compelling prints feature stunning artworks lifted from the book and make a beautiful display.
BOOKMARK
A beautiful addition to the Collectors and Limited Edition sets, featuring the cover artwork and an evocative reminder of the stories of sacrifice and the incredible mateship and determination captured in this stunning book.